Vice-Chancellor's Medals were conferred during the graduation week on Prof Martin West, Joan Rapp, Assoc Prof Andy Duncan, Derek Joubert, and Richard Rosenthal. These medals honour distinguished service to the university.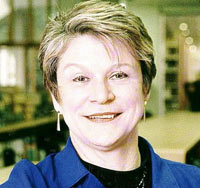 Rapp overhauled the university libraries, aligning them with the strategic and operational plans tied to UCT's wider objectives. A new library was built and a new virtual structure provided a new online library system, a revolution in access to electronic resources, including the Knowledge Commons and the Research Commons.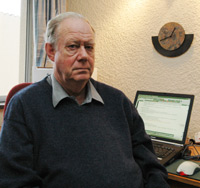 Duncan, a geologist, headed major projects at UCT, including the PRISM project, which oversaw UCT's move from a home-grown IT administrative system to SAP/R3. He co-ordinated the AIMS project and lead the project to renew UCT's information technology infrastructure (supaTsela).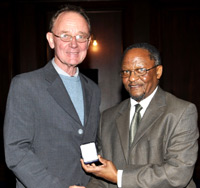 Joubert was honoured for his contribution to the education of historically disadvantaged groups. An alumnus of UCT, his teaching career ended in 1976 while at Bridgetown Secondary School, Athlone. Banned from teaching, he made his mark within the NGO sector. The impact of his work has ranged from bursary support to teacher enrichment, to offering hope and opportunity, to nation building.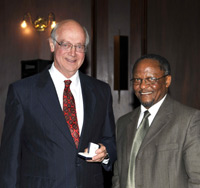 Rosenthal contributed broadly in his 14 years as a Council member. He had a major hand in shaping the laws that regulate the tax position of NPOs and made sure that the position of the university, and of the UCT Foundation, was protected under this legislation. His contributions as a Council member in a period of much change have been varied including being the convener of the committee that drew up proposals for the composition of the new Council.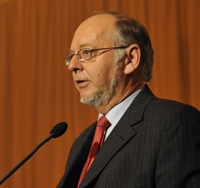 West was honoured for his lifelong work at UCT, in academia and management. His association spanned 42 years. An alumnus, he was the youngest incumbent of the Chair of Social Anthropology (he was 30). A deputy vice-chancellor for 17 years, he served under four vice-chancellors. He has also served on numerous committees including as chair of the Management Committee of what has been judged as one of the most successful higher education collaborations in Africa, the Universities Science, Humanities, and Engineering Partnerships in Africa (USHEPiA).
---
This work is licensed under a Creative Commons Attribution-NoDerivatives 4.0 International License.
Please view the republishing articles page for more information.
---