Council reflected, as many at UCT have done recently, on the loss of Professors Kevin Rochford and George Lindsey.
Its first item of business was to ratify a series of proposals made by Council's executive committee in April. Several of these dealt with financial matters.
The Chair of the Finance Committee (UFC), in reporting the management accounts to Exco, described the actual performance against budget as "phenomenal". Council's chair has paid tribute to the work of the UFC and the discipline of management at all levels in achieving a small budget surplus when a deficit had been budgeted.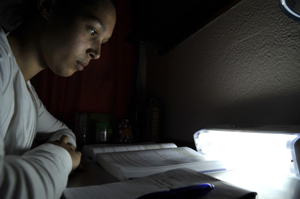 Council has approved a further R7.2 million to provide emergency power during load-shedding and other power outages.
Three financial appropriations approved by Council were a further R7.2 million to provide emergency power for load-shedding and other power outages; R 4.1 million for the upgrade to the next version of the Campus Solutions Oracle/PeopleSoft ERP system that UCT uses for student administration; and R7.5 million in budget relief for the Faculty of Commerce.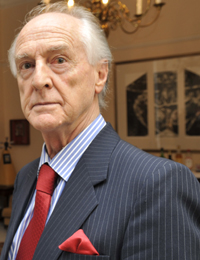 Justice Craig Howie joins the UCT Foundation as a trustee.
The UCT Foundation reported on its AGM. Irene Menell has retired as a trustee after 25 years and as chair, which she has been for the past decade, and will be replaced by Justice Craig Howie, who next month retires as president of the Supreme Court of Appeal.
Council has been concerned to ensure that where the university relies on third parties for outsourced services, two things are in place: firstly, that suppliers meet the standards of UCT's code of conduct, and, secondly, that UCT has rigorous contracts with these suppliers to protect the university's interests.
Council has therefore paid particular attention to ensuring that management has in place a contract with the Nashua subsidiary Campus Copy & Print, and noted a report at the May meeting that this contract has now been signed by both parties and has the backing of all involved at UCT. This contract provides the means of regulating on-campus printing services. Council has sought similar assurances in regard to the issue of a Request for Proposals (RFP) for the 2009 and following catering services that are soon to be issued, and the contract process that will follow the selection of a caterer after evaluation of the responses to the RFP, and will be seeking reports from management on this process in the next few months.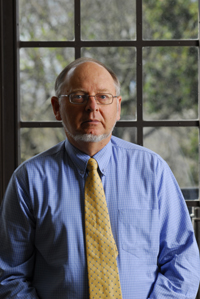 Prof Martin West retires from UCT at the end of 2008.
Council has paid particular attention over the past few months to transition matters. Announcements have been made about the acting appointments (DVCs Professors Danie Visser, Cyril O'Connor and Daya Reddy). A selection committee has now been appointed to search for and make proposals for new DVC appointments to replace Professors Cheryl De la Rey (now at the Council on Higher Education), Martin Hall (who steps down at the end of August 2008), and Martin West.
Vice-Chancellor and Principal, Professor Njabulo S Ndebele, has reported to Council on visits he had made to major US foundations that support UCT, to say farewell to them, and, at the same time, to introduce Max Price. And Council has been given details of the interim portfolio arrangements for the executive team from 1 July, 2008.
The Council has also welcomed the fact that Professor Ndebele will resume the De Beers Chair of English on 1 July, will be on leave for the next year, and will retire from the University on 30 June 2009. Professor West will vacate the office of DVC and Vice-Principal on 30 June, 2008, continue as a professor in anthropology, be seconded full-time for the rest of 2008 to assist the new VC in the role of special adviser, and retire on 31 December, 2008.
The Council itself is in a process of transition and elections are underway for a new Council.
A major concern of the Council over the past two years has been the need for a new joint agreement between UCT and the Western Cape Province for the partnership between UCT and the province's Department of Health. Council has recently received a comprehensive report on this, and has asked the Vice-Chancellor to do what he can to take the matter forward with the authorities in the province and the national government.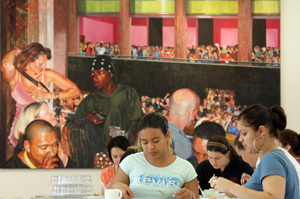 Council is looking at a comprehensive report on residence integration.
Two important issues in the student sector have had Council's attention: integration in residences, and a concern that there may be a resurgence in instances of initiation.
A comprehensive report on residence integration was before the Council (Council had asked for this as it wanted to ensure that there was no possibility of incidents arising at UCT similar to those that had recently occurred at University of Free State), and the Council has taken note of this and referred it back to the Department: Student Affairs for circulation among leadership in the residence community (wardens and house committees as well as others), for the Student Affairs Committee (USAC) to consider responses to the report, and for USAC to submit proposals to Council on any matters requiring Council's attention.
The second report was on initiation. Here Council has made it quite clear that it will not tolerate initiation, and that all forms of initiation are prohibited. That is and will be the policy - and there will be no half measures or elliptical definitions of initiation that provide loopholes though which initiation can creep back into student life. Council has placed it on record that practices that constitute initiation cannot be voluntary; that the notion of voluntary initiation practices is simply indefensible; and that there can be no compromise on this position.
Finally, Council gave consideration to several important proposals from the Senate sector published in the Principal's Circular.
Prominent among these was the proposal for the academic year pattern for 2010. This has now been approved, and it provides, among other things, for an early start to term in 2010. The 2010 term dates will be:
8 February 2010 - first day of term
Short vac - 20 to 28 March
Exams - 20 May to 3 June
Mid-year graduation - 3 and 4 June
Mid-year vac - 5 June to 25 July
Second term starts - 26 July
Short vac - 4 to 12 September
Graduation ceremonies - 13 to 17 December
It will be a long year, but the early setting of the term dates will allow planning for the full range of academic activities to take place.
---
This work is licensed under a Creative Commons Attribution-NoDerivatives 4.0 International License.
Please view the republishing articles page for more information.
---