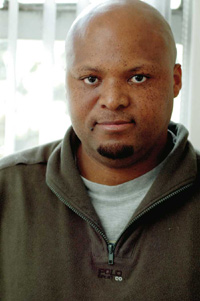 Musa Mabandla, who graduates with a PhD in human biology, has discovered that voluntary exercise in rats can prevent dopamine neurons - nerve-impulse transmitters essential for effective motor-function - from dying.
In his thesis, titled Exercise Induced Neuroprotection in Spontaneously Running Rats, Mabandla studied the behaviour of rats that were put in a cage with running wheels, allowed to run at their own whim. After a week, they were given a shot of a neurotoxin that kills off dopamine neurons, and put back into the cage. Behavioural testing later showed a consistent decrease in motor-function impairment and an increase in dopamine neuron survival.
Mabandla's findings are indispensable to the study of Parkinson's disease, a degenerative disorder of the central nervous system that often impairs the sufferer's motor function. The major difference between rat and human brains is the size of the cerebral cortex, while their motor functions are well on par.
A staggering 80% of neurons will have died once a person with Parkinson's disease starts showing signs of the illness. "This might be too late to implement any exercise regime," Mabandla says. This is why he says he wants to create a niche for neuroscience in South Africa, where his work can influence treatments for Parkinson's (even before onset), brain-injury patients and the like.
Mabandla worked under the supervision of Professor Vivienne Russell, who is using his exercise model for her own research in maternal separation in rats.
---
This work is licensed under a Creative Commons Attribution-NoDerivatives 4.0 International License.
Please view the republishing articles page for more information.
---