A paediatrician, an educator, a photographer, a human rights jurist and former reserve Bank governor - all of whom have garnered international renown - will receive honorary doctorates from UCT at the mid-year graduation ceremonies on 3 and 4 June.
Former Reserve Bank Governor Tito Mboweni will be awarded an honorary DEconSc on 3 June. Professor Jerry Coovadia will be awarded the degree of DSc (Med) (honoris causa) on 4 June. At the same graduation ceremony, photographer Peter Magubane will receive a DLitt (honoris causa), and educator Victor Ritchie an honorary DEd degree. Later that day, unionist, academic and competition law specialist David Lewis will be awarded the degree of DEconSc (honoris causa).
Vice-chancellor Dr Max Price said UCT's honorary degrees recognise outstanding contributions by extraordinary people.
"The nominees have made an impact far larger than most in their fields, going beyond the call of duty, affecting the lives of others, impacting society and providing a heritage that will stand for generations to come. We are proud to honour them in this way."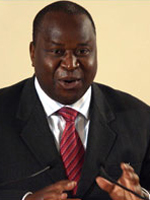 Tito Mboweni was born in 1959 and raised in Tzaneen. He enrolled for a Bachelor of Commerce degree at the University of the North in 1979, but went into exile in Lesotho in 1980. There he obtained a Bachelor of Arts degree in Economics and Political Science from the National University of Lesotho, in 1985. Two years later he qualified with a Master of Arts degree in Development Economics from the University of East Anglia in the United Kingdom.
A strong ANC activist and leader, Mboweni served as the deputy head of the Department of Economic Policy in the ANC. He was chairperson of the National Executive Committee's Economic Transformation Committee, which co-ordinated the development of the ANC's economic policies. In 1997, Mboweni was made head of the ANC's Policy Department, which was responsible for managing ANC policy processes.
In May 1994 he was appointed the Minister of Labour in President Mandela's cabinet, a position he held until July 1998.
Upon joining the South African Reserve Bank as Advisor to the Governor in 1998, he resigned all of his elected and appointed positions in the ANC. Mboweni served as Governor of the South African Reserve Bank from 1999 to 2009.
He has contributed to ensuring stability in the transition to democracy and bringing about the prosperity we now experience.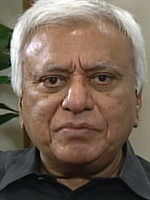 Professor Jerry Coovadia is a world-renowned leader in child health and disease, and a leader in the struggle for a democratic South Africa. He is both a national and an international figure in paediatric medicine, and a world authority in the field of HIV/AIDS.
He obtained his MBBS from the University of Bombay in 1965, followed by the College of Medicine examination in 1971 (FCP), an MSc from the University of Birmingham in 1974, and an MD from the former University of Natal in 1978.
Coovadia was previously the head of the department of paediatrics and child health at the former University of Natal until 2000, then held the Victor Daitz Professorship for HIV/AIDS research. He is currently emeritus professor of paediatrics and child health at the University of KwaZulu-Natal, and recently joined the University of the Witwatersrand (in their Maternal, Adolescent and Child Health unit) as a director of HIV management.
He is internationally recognised for his revolutionary research in HIV/AIDS transmission from mother to child, particularly through breastfeeding.
He has dedicated himself to the development of research by supervising over 40 postgraduate students, as well as teaching in the medical, nursing and allied health professions for over 20 years.
He chaired the 13th International Conference on AIDS held in Durban in 2000, and took a principled stand in challenging the Mbeki government's policy on AIDS.
Professor Coovadia received the Star of South Africa from former President Nelson Mandela for his contribution to democracy in South Africa. In 1999, he netted the Medical Research Council's Silver Medal for his achievements in the field of medical research.
In 2004 Professor Coovadia received the Science for Society Gold Medal of the Academy of Science of South Africa for his achievements in the field of medical science, and he has been appointed a commissioner in the newly-formed National Planning Commission in the Presidency.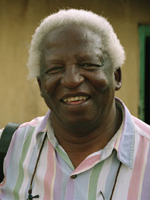 Peter Magubane photographed the unfolding story of South Africa's liberation over 50 years. His work has appeared in newspapers and books, and has been exhibited globally.
Magubane grew up in Sophiatown, taking his first photographs with a Brownie camera as a schoolboy. He started working at Drum magazine as a driver and messenger, but was trained as a darkroom assistant and later assigned to cover the 1955 ANC convention in Bloemfontein. He went on to cover many important political events of the 1950s, including the treason trials and demonstrations against the pass laws.
Magubane joined the Rand Daily Mail in 1967 and was arrested two years later while photographing protestors outside Winnie Mandela's jail cell. He was later banned from taking any photographs for five years. In March 1971 he was arrested again, and spent 98 days in solitary confinement, followed by a regular jail term of six months. When the banning order was lifted he resumed work for the Rand Daily Mail, documenting the Soweto student uprisings from June to August of 1976 and being arrested again shortly thereafter.
Coverage of the uprisings earned him worldwide acclaim and led to international photographic and journalistic awards, one of which was the American National Professional Photographers Association Humanistic Award in 1986, in recognition of one of several incidents in which he put his camera aside and intervened to prevent people from being killed. He also received the Martin Luther King Luthuli Award, the Mother Jones - Leica Lifetime Achievement Award and the Order for Meritorious Service from former President Nelson Mandela. He was awarded honorary fellowship by the Royal Photographic Society.
Magubane now documents surviving traditional communities in post-apartheid South Africa.
Victor Ritchie played a principled role as an educator and leader who successfully resisted the imposition of racially segregated and inferior education during the apartheid era.
Born in Kimberley in 1930, he attended UCT, where he obtained his BSc degree majoring in maths, chemistry and physics in 1950, and a Secondary Teaching Certificate in 1951.
In 1952 he began a teaching career of 33 years at Harold Cressy High School. Despite the basic physical facilities, Ritchie and his colleagues - working closely with parents and students - promoted principles, values and educational practices that were critical in establishing the school as a 'professional learning centre'. These included cultivating a culture of teaching and learning in the school, while strenuously rejecting racism, sexism, social inequalities and individualism.
He was formally appointed principal in 1969.
Under his leadership, Harold Cressy High School became a premier high school for people of colour, and an outstanding school overall. It also became one of the most important feeder schools to UCT, and more deliberately so when the University of the Western Cape was established as a university for people classified as coloured. He ensured his pupils received the very best education, so that they weren't destined for institutions constructed according to race.
The school was faced with the threat of closure through the Group Areas Act. It was due to his leadership that the school resisted its removal from District Six, and today stands as a landmark and reminder of what was lost with the destruction of the area.
In 1985, during one of many student uprisings spanning its history, Harold Cressy High took a principled stand that formal lessons be replaced by political-awareness classes. The chairperson of the Parent, Teachers' and Students' Association and two teachers were jailed, while Ritchie and six senior teachers were suspended without pay. The school body decided unanimously not to write the final exams but to repeat the academic year in 1986.
Ritchie retired as principal in 1991, but shortly thereafter continued his teaching activity through a series of community-service initiatives, including a mathematics school for under-achieving matrics.
David Lewis, unionist and academic, graduated from the University of the Witwatersrand with a BCom in 1970 before enrolling at UCT, where he graduated with a BA (Hons) in economics in 1972 and an MA in economics in 1974.
His life's work has focused on serving to uplift the poor and marginalised, addressing social issues and broad-based economic development.
Lewis served as general secretary of the General Workers Union between 1975 and 1985, and then as national organiser of the goods transport section of the Transport and General Workers Union until 1990.
He worked as an academic at UCT from 1990 to 2000, teaching and publishing with distinction. He was a founder and director of the Development Policy Research Unit - a major research unit still in existence at UCT - and a director of the Industrial Strategy Project - one of the largest research endeavours housed at UCT, and with great influence on government policy post-1994.
Lewis was adviser to then-Minister of Labour Tito Mboweni from 1994 to 1996; an adviser to the National Economic Development and Labour Council (NEDLAC); a National Research Foundation board member from 1999 to 2002; co-chair of the Presidential Commission of Enquiry into Labour Market Policy; and board member of the Industrial Development Corporation from 1995 to 2009.
He was also a member of the World Trade Organisation working group on the interaction between trade and competitions policy, and vice-chair and chairperson of the steering group of the International Competition Network. Lewis also serves on the boards of the Johannesburg Development Agency and South African Airways.
---
This work is licensed under a Creative Commons Attribution-NoDerivatives 4.0 International License.
Please view the republishing articles page for more information.
---