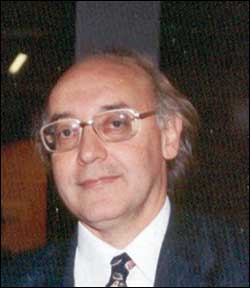 Prof Milton Shain.
For now it would appear that a fray involving charges of Holocaust-denial on a local radio station has, after eight long years, finally drawn to a close.
In May 1998, Muslim station Radio 786 interviewed guest Dr Yacub Zaki, a historian at the Muslim Institute in London who during the show denied the Holocaust and suggested, among other things, that it was a Jewish invention. Shortly after, the South African Jewish Board of Deputies (SAJBD) laid a complaint with the Broadcasting Complaints Commission of South Africa (BCCSA), charging Radio 786 with contravening Section 2(a) of the Broadcasting Code of Conduct.
Section 2(a) bars licensed broadcasters from airing material that is indecent, obscene, offensive to public morals or offensive to religious convictions.
After years of court hearings and toing-and-froing - it went as far as the Johannesburg High Court - the BCCSA's Broadcasting Monitoring Complaints Committee (BMCC), which in 2002 famously dismissed the case, has at long last handed down a judgement. In May, the BMCC found in favour of the SAJBD and decided that the Radio 786 interview did indeed contravene the country's broadcasting regulations.
"It has been a long and technical battle," says Professor Milton Shain, director of the Kaplan Centre for Jewish Studies and Research at UCT. Shain appeared as an expert witness during the BMCC hearings earlier this year.
"The idea that Jews could concoct their own destruction, which gives them enormous conspiratorial powers, plays into the most odious of Jewish stereotypes," says Shain. "And in this sense it is dangerous and perpetuates that kind of stereotype."
The BMCC judgement may not be the last of the case, though.
Shain speculates that Radio 786 may appeal the finding, which may see the case go as high as the Constitutional Court.
---
This work is licensed under a Creative Commons Attribution-NoDerivatives 4.0 International License.
Please view the republishing articles page for more information.
---