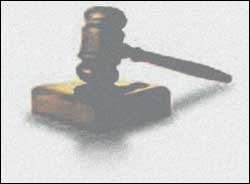 If we seek a judiciary with the strength to enrich our constitutional democracy, we cannot allow the Draft Constitution Fourteenth Amendment Bill to go unchallenged.
This view, so emphatically stated by Cape High Court Judge Professor Dennis Davis, was one of many perspectives aired in a public debate at UCT's Faculty of Law on April 4. The occasion was an initiative of LLB students concerned about the impact of certain proposed legislation on judicial independence.
The Draft Constitution Fourteenth Amendment Bill (aka the Draft Bill) and the Superior Courts Bill have been dogged by controversy. The Superior Courts Bill includes provisions on the control of court finances and administration that many perceive as problematic.
Of greater concern, however, is the Draft Bill, if passed, it would transfer control of all court budgets and administration to the Minister of Justice. It would also strip all courts of the capacity to suspend the commencement of an Act of Parliament, or a provincial Act. As constitutional provisions, these would be significantly harder to alter than if made in terms of ordinary legislation.
The highly respected Advocate George Bizos SC raised his concerns that the Draft Bill would serve to diminish the power of the Chief Justice by placing the administrative and budgeting functions of the courts in the hands of the Executive. The idea that control of administrative and budgetary functions can be cleanly divorced from the independent functioning of the judiciary is a fiction, he argued; in transferring control of those functions to the Executive, it opens a loophole for abuse in the future.
Legislation on the restructuring of the courts is long overdue, Bizos noted, but the Draft Bill, as it stands, is a threat to the safety of our constitutional democracy.
Davis then emphasised that anxieties arising from the two Bills were not signs that the judiciary is opposed to transformation of the courts, accountability mechanisms, or change in general. Rather, there were concerns as to why, after the long struggle for a system of administration of justice compatible with the doctrine of separation of powers, the proposed legislation sought to entrench administration of justice by the Department of Justice.
Such a result can only undermine the legitimacy of the justice system, Davis argued.
Defending the proposed legislation, Deputy Minister of Justice Johnny de Lange relied heavily on the conception of judicial independence, articulated in the 1986 Canadian case of Valente v The Queen. There it was held that institutional independence of the judiciary was not threatened by Executive control of purely administrative judicial functions, provided adjudicative functions were left in judicial hands.
Thus, argued De Lange, judicial independence is not infringed by Executive control of administration and budgets.
(This is an edited version of a piece written for Monday Paper by law student Sarah Lawrence.)
---
This work is licensed under a Creative Commons Attribution-NoDerivatives 4.0 International License.
Please view the republishing articles page for more information.
---