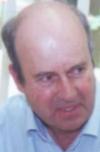 PROFESSOR Geoff Everingham of the Department of Accounting has been appointed to the newly established GAAP Monitoring Panel, constituted to clamp down on breaches of accounting standards by listed companies.
Everingham co-authors the standard work on
South African Generally Accepted Accounting Practice (GAAP)
, together with Associate Professor Alex Watson, also of UCT's Department of Accounting.
"The GAAP Monitoring Panel has been instituted by the South African Institute of Chartered Accountants and the JSE Securities Exchange and comprises specialists from various business fields, with an intimate knowledge of GAAP," Everingham explained.
"Complaints are to be referred by the JSE to the panel, the members of which will deal with the complaints anonymously and report their findings to the JSE Listings Division."
The JSE can also lodge a formal complaint with the Public Accountants' and Auditors' Board, where an auditor has issued in inappropriate audit report, and to the Institute of Chartered Accountants, where a Chartered Accountant has been involved in the preparation or approval of the financial statement, which were found to be wanting, he added.
The GAAP monitoring panel was launched at a recent function in Johannesburg by the Minister of Finance, Trevor Manuel. Commenting on the formation of the panel, Everingham said that it represented a useful step forward in ensuring compliance with the Generally Accepted Accounting Practice. "The first case was recently dealt with and the company concerned was required to make a public announcement, detailing the effects of the GAAP contravention," he reported.
Everingham said that the accountancy profession had been pressing for the enactment of the draft Financial Reporting Bill, which had been in the pipeline for an extended time. This would provide legal backing for accounting standards, thus exposing errant companies to potential prosecution, as well as the sanctions imposed via the GAAP panel.
---
This work is licensed under a Creative Commons Attribution-NoDerivatives 4.0 International License.
Please view the republishing articles page for more information.
---