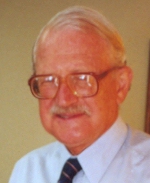 Technikons: diplomas or degrees? Professor Wieland Gevers's talk on new academic policy for technikons provided plenty of polemic at last week's Vice-Chancellor's Forum.
LAST WEEK'S Vice-Chancellor's Forum provided plenty of debate and diatribe as University executives, academics and administrators probed and scrutinised policy on the possible future structure of technikon degrees.
Speaker and Senior Deputy Vice-Chancellor, Professor Wieland Gevers, firstly introduced delegates to existing policies for technikon qualifications (as inscribed in the Department of Education's Report 150) and adaptations as implemented by the Interim Joint Committee (IJC). He also pointed to a national trend to remove the "binary divide" that currently exists between university and technikon qualifications.
Of special interest to those in attendance were recent proposals by technikons to turn their three-year certificates/diplomas into degree qualifications, or the possibility of entrenching of a four-year BTech degree of which the final year would be considered equal to an Honours year. These qualifications would of course have to meet standards similar to those achieved by Honours students at universities, Gevers clarified. "There is hope that by good planning and through effective quality assurance, we could have a technikon system that can offer these high-volume degree courses," he said.
Among the supporters of existing technikon programmes were Associate Professor David Cooper of the Department of Sociology, who noted that technikons played a necessary role in the country's education system in that they concentrated on career focused studies. Dr Karen van Heerden, new Humanities Faculty Officer, added that experience has shown, however, that most technikon students are not sufficiently prepared for a postgraduate research component. "I think technikons wanting to offer degrees has a lot to do with the nomenclature and market status," she said.
Professor Ian Bunting of the Institutional Information Unit in the UCT Planning Department, who also serves on the Higher Education Branch of the national Department of Education (DoE), pointed out that the DoE had made it clear that "the binary divide between universities and technikons will remain". The aspirations of technikons to offer major degrees are not based on any sound rationale," he commented.
Gevers noted that UCT has indicated in its draft response to the DoE's proposed new academic policy on qualifications that it has strong views on the need for a well thought-out relationship between universities and technikons.
"I do think, however, that universities' attitudes should not be one of being holier or better than thou," he said in closing.
---
This work is licensed under a Creative Commons Attribution-NoDerivatives 4.0 International License.
Please view the republishing articles page for more information.
---