How to add UCT graduation frames to your Facebook profile picture
29 June 2021
Graduation December 2021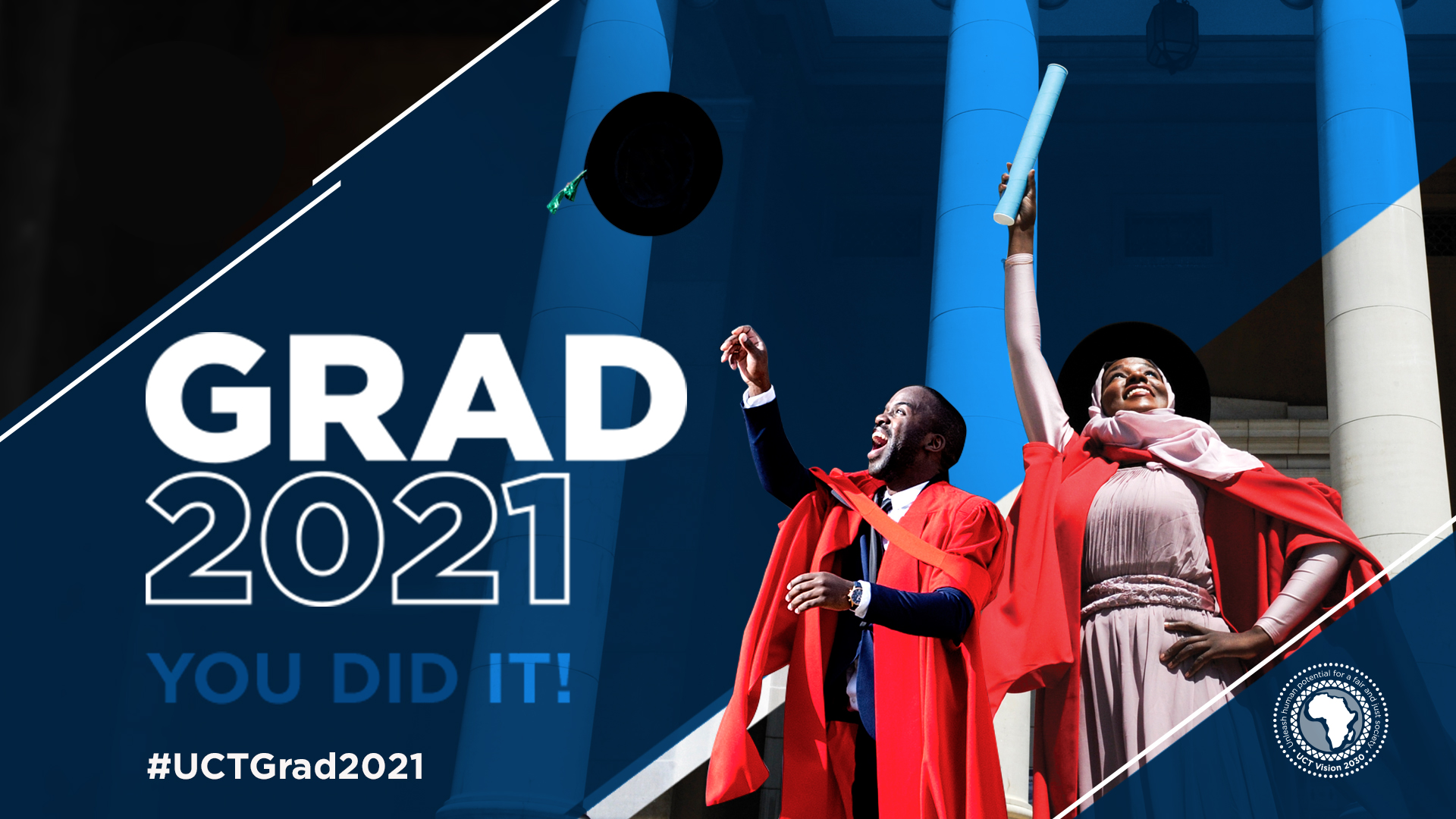 We understand the disappointment that our students and their families feel about the impact that the global pandemic has had on the normal operations for graduation ceremonies. Please know that the decision to host virtual graduation events was not taken lightly. We congratulate the December 2021 graduands on their academic success during exceptionally challenging times.

The December 2021 cohort graduated during the virtual celebratory events as per the published schedule available on the graduation page on the UCT Students website, where you will find full information about graduation.

You can also follow the celebrations on UCT's Twitter page by using the #UCTGrad2021 hashtag.
Video and photo highlights
You did it!
The names of all of the December 2021 graduands (before the ceremony) and graduates (after the ceremony) can be found in the ceremony programme PDFs. Congratulations to all of you!
Our stories: inspirational graduates
The UCT News team has profiled a cross-section of inspirational graduands whose stories have inspired us. To all those we haven't been able to feature, we'd like to say: each one of you is an inspiration – to your university, your families and your communities. We wish you every success in the future.
Creative works awards
UCT recognises and celebrates major creative works produced by members of staff at the university.
Distinguished Teacher Award
The Distinguished Teacher Award is the highest accolade awarded to teaching staff at all levels within the university. Through the award, the University of Cape Town acknowledges the primary place of teaching and learning in the university's work.
Fellows of UCT
UCT's Council established fellowships for members of permanent academic staff in recognition of original, distinguished academic work that merits special recognition. In 2021, nine new fellows have been recognised.
#UCTGrad2021 – social media elements

Customised Facebook frames and Instagram stickers are now available on our social media platforms. Watch the tutorial videos here to see how easily you can get your online presence ready to celebrate during the virtual events.