It was quite a trek to and from Site C in Khayelitsha to the University of Cape Town's (UCT) upper campus every day, especially given Cape Town's unpredictable weather patterns and the four-seasons-in-one-day reality. But for Felicia Dyantyi, the reward – the sweet sounds of children's laughter and their smiling (and crying) faces, and those grateful parents at the end of a long day – far outweighed the travelling nightmare.
And it's all of this and so much more that has made Dyantyi's journey with UCT worthwhile. As she folds up her uniform and neatly packs it away (with the UCT badge faced-up), hands over the broom and mop to one of her trusted colleagues and prepares for this new beginning that no longer involves her beloved Educare Centre, Dyantyi has mixed emotions.
"You know, after 20 years, it's not easy to say goodbye."
"I am feeling excited, but I'm also feeling sad to leave everyone behind. You know, after 20 years, it's not easy to say goodbye. Actually, it's never easy to say goodbye," Dyantyi said.
An unforgettable journey
But after a marathon two-decade stint as a proud member of UCT's Properties and Services Department, the time has come to say farewell. It's impossible to believe that her retirement is already in reach. For Dyantyi it feels like just yesterday when she set foot on campus – in awe of her surroundings and excited for her new beginning – to be part of the cleaning service team at UCT's Educare Centre.
"This job was an opportunity I welcomed with open arms in 2002. I was so excited to get started and do the work to the best of my ability. Looking back today I am confident that I have reached my goal," she said.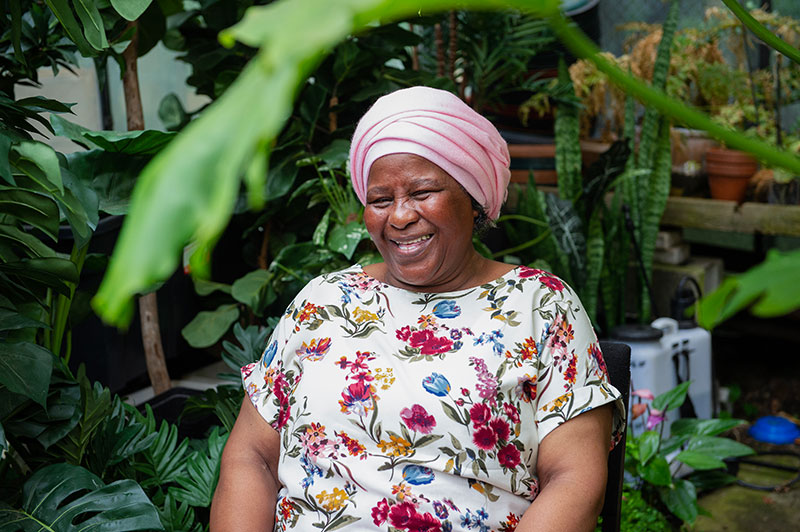 Dyantyi executed her tasks with precision, care and a smile on her face. She made it her daily mission to get into all those nooks and crannies to ensure the space was clean and tidy for its little (and those not-so-little) occupants. Up until very recently (prior to the COVID-19 pandemic) she also enjoyed preparing a delicious daily snack for the children – a stressful task given the fact that some of them have food allergies. It felt like there were never enough hours in the day for all the work, but Dyantyi managed to get through her giant to-do list systematically. While there have been many ups and downs along the way, there have been far more priceless moments. Comical toddlers, who just love having the last word; thankful moms and dads who trust you with their most prized possessions; and wonderful colleagues (past and present) who have all crept deep into her heart and have contributed to an unforgettable journey.
A different ballgame
After years of hard work, it's finally time for some much-needed rest.
"Life will be different now," Dyantyi added.
But while so much will change, a lot will stay the same. Tidying the house, rearranging her cupboards and drawers and cooking dinner for her family will remain part of her to-do list. More than that, she'll also have some extra time to start a prayer group – to pray in unison that the tide will soon turn for South Africa and that the youth will have the willpower to withstand drugs and alcohol, focus on their education and chart a path towards their success instead. Undoubtedly, her five grandchildren will also keep her on her toes, and she doesn't mind that at all, as long as they "always do what's right and put their education first".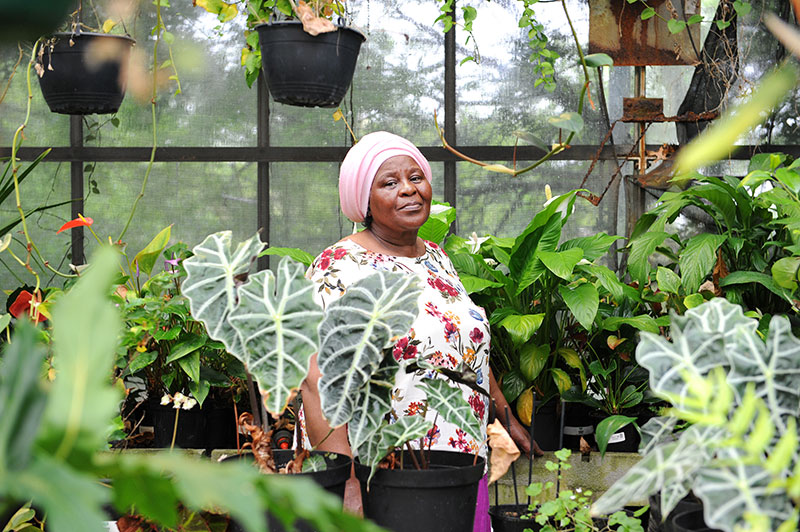 "Education is very important, and I always tell my grandchildren to remember that. It [education] will take you wherever you want to be. So, I will always be there to look after them when I retire; my door will always be open. But only when they're not well. Otherwise, they must go to school, even to educare. It's important for their future. I want them to study at UCT one day," Dyantyi said.
Hamba kakuhle
One thing is clear: saying farewell will be difficult to do. But the memories will always be close for comfort and they're enough to last a lifetime.
"I will miss so many things: my colleagues, my children here, the laughs and the words of advice we regularly share with each other. I'll also miss campus and my routine. There are so many memories here and they will remain in my heart forever; it will be safe there. I'm thankful for these years that I will never forget," Dyantyi said.
---
This work is licensed under a Creative Commons Attribution-NoDerivatives 4.0 International License.
Please view the republishing articles page for more information.
---