University of Cape Town (UCT) postgraduate researcher Koaile Monaheng is one of five finalists shortlisted for the prestigious Äänit Prize, an award of the Mandela Rhodes Foundation. This award recognises the initiatives of alumni of the Mandela Rhodes Foundation and Rhodes Scholarship that have a demonstrable social impact, particularly in addressing the United Nations (UN) Sustainable Development Goals in Africa. The winner will be announced via a live stream in a ceremony on 17 September 2022.
In its inaugural year, the Äänit Prize was won by UCT's Esethu Cenga, the co-founder of Rewoven, a project to recycle textile waste. This year, Monaheng has been shortlisted for the award.
Monaheng is from the Kingdom of Lesotho and is pursuing a master's degree in climate change and sustainable development at UCT's African Climate and Development Initiative (ACDI). He is an associate director of the business venture, Khantša Energy, which has been shortlisted for its work tackling energy poverty and delivering clean energy to rural communities in the remote reaches of the Lesotho Highlands.
"Khantša in Sesotho means to light up," says Monaheng. "I am exceedingly proud that as a team we have come this far and could be able to light up the future, changing the lives of many of our people."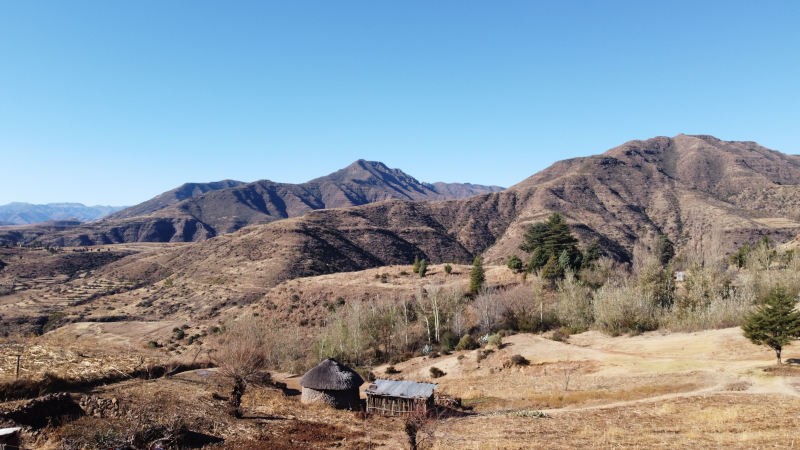 Lighting up Lesotho
Khantša Energy and Monaheng believe developing nations like Lesotho can lead the world in the transition to renewable energy, which presents an opportunity to dismantle global energy inequality. However, a lack of infrastructural capacity is crippling rural electrification efforts of many nations, especially in hard-to-access landscapes like the Lesotho Highlands.
To bridge this gap and accelerate the electrification of villages, Khantša Energy provides solar systems to households and installations to remote clinics. This gives people a reliable, clean energy source to develop and build better communities.
"I believe intergenerational dialogue is crucial for climate justice in Africa."
Monaheng sees intergenerational dialogue as crucial in climate justice, adaptation and mitigation. As such, Khantša is guided by indigenous knowledge systems and their catalytic role in forging context-specific development pathways and sustainable climate action. For the people of Lesotho and many African tribes, the environment is a sacred extension of their culture and traditions, thus working with them and giving them an equal voice in the solution ensures long-lasting and sustainable positive social impact.
"I believe intergenerational dialogue is crucial for climate justice in Africa – sharing knowledge on how we got here, where we are and where we want to go," he says.
Leading for climate change
Monaheng's climate change leadership journey started in 2020 when he left Rhodes University, South Africa, and leapt across from a career in political and international relations to science at UCT.
"I was motivated to make this move by the realisation that – on the global climate negotiations table – smaller states and African states are outmanoeuvred and lack robust, united, informed leadership," says Monaheng, "even though they are the ones most vulnerable to the impacts of climate change."
This led him to represent his country on the global stage at the inaugural Youth4Climate event hosted by the Italian government in Milan in 2021. He was appointed as a mentor for the 2022 Young Researchers Symposium by the South African Institute of International Affairs. Monaheng also serves on the Lesotho National Climate Change Committee, which advises the country's Ministry of Energy and Meteorology on the effective implementation of the National Climate Change Policy and linking climate change and socio-economic sectors.
"On the global climate negotiations table, smaller states and African states are outmanoeuvred and lack robust, united, informed leadership."
Through his work, Monaheng seeks to strengthen the agency of African nations with interdisciplinary analysis in the implementation of effective climate change and corporate governance strategies.
During the past year, Monaheng has made strides in becoming a prominent voice representing African interests in climate change discourse. He completed an internship with Just Share, a non-profit, shareholder activism and responsible investment organisation, and was nominated to represent UCT at the U7+ Worldwide Students Forum. He is also a youth representative in the Office of the High Representative for the Least Developed Countries, Landlocked Developing Countries and Small Island Developing States appointed by the UN.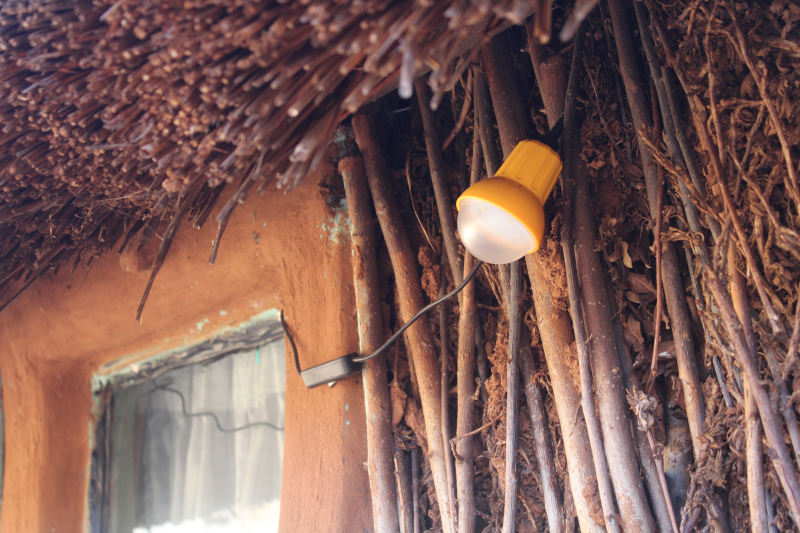 About the Äänit Prize
The Mandela Rhodes Foundation, which was founded by Nelson Mandela in 2003 to build and nurture leadership capacity in Africa, unveiled its most prestigious award in 2021: the Äänit Prize. The word Äänit is taken from the Sudanese language Koalib, and it means "a joint effort" or refers to a common work.
The award is a complementary offering to the Mandela Rhodes Foundation's scholarship and leadership programme and emphasises the foundation's commitment to empowering scholars with the resources they need to apply their leadership talents in their countries and on the continent.
Support Koaile Monaheng and Khantša Energy's bid for the Äänit Prize by voting for him.
Watch the live stream of the award ceremony on 17 September 2022 at 18:30 (SAST).
---
This work is licensed under a Creative Commons Attribution-NoDerivatives 4.0 International License.
Please view the republishing articles page for more information.
---