On International Women's Day, the University of Cape Town (UCT) celebrates a standout exhibition of 120 works by 40 black South African women artists, a reflection of the 20th century expressed through a black African feminist lens. The curators are UCT senior lecturer in visual cultures Dr Portia Malatjie and a UCT PhD candidate, Nontobeko Ntombela, a curator, lecturer and head of department of History, Art and Heritage Studies at the University of the Witwatersrand. The showcase was organised by the Norval Foundation.
International Women's Day on 8 March is a global annual celebration of women's cultural, political and socio-economic achievements.
The exhibition, When Rain Clouds Gather: Black South African Women Artists, 1940–2000, takes the name of Bessie Head's first novel. Head (1937–1986) is one of Africa's best-known woman writers in English. The novel was inspired by her life as an apartheid outcast in exile in Botswana.
Head's novel dissects the complexities of social and political change, the tensions between science and traditional ways, tribalism, the role of traditional African chiefs, race and gender. Many of these themes are also bound up in the exhibited artists' works at the Norval Foundation gallery in Tokai, Cape Town.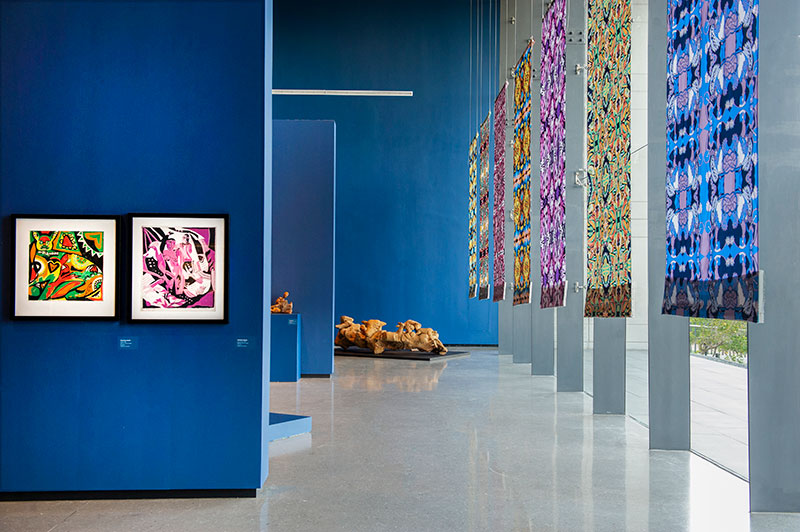 Cross-generational communion
Their cross-generational work spans 60 years, from the rise of early modernism to the contemporary period – and the rise and fall of apartheid.
The Norval Foundation said in a media release that the exhibition invites the viewer "to think critically about black women's archives and the tools used to engage with them, while also taking pleasure in their aesthetic ingenuity". The 120 diverse works displayed together make a visible impact and highlight the intellectual contributions that black women have made to the country's art history over six decades.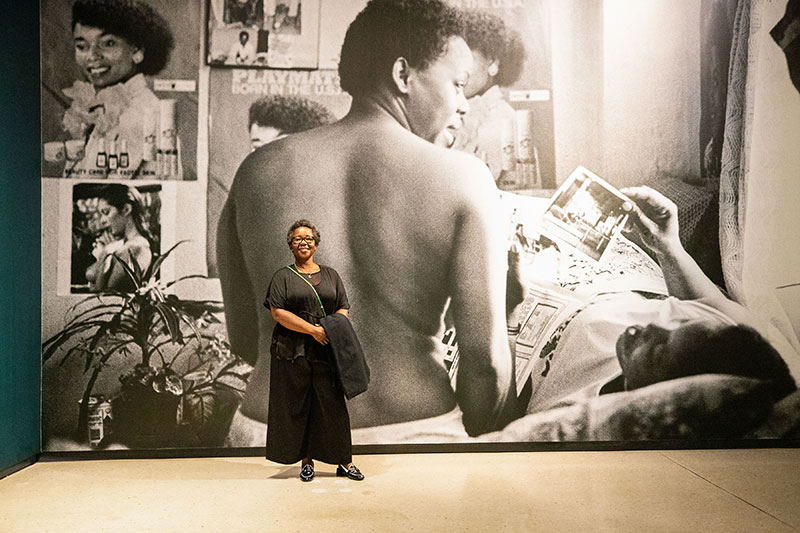 The themes are tightly bound to the country's history: racial and gender injustices, police brutality, the 1980s state of emergency, and freedom from colonial rule.
"This political ecology exists alongside concerns with social commentary, as well as religious and spiritual engagements. Black womanhood, family and community are motifs visited regularly."
Struggle and reconstruction
The collection features paintings, drawings, etchings, printmaking, photography, sculptures, ceramics, installations and textiles.
Political musings and reflections are detected in works by Dorothy Zihlangu, who considers black women's contributions to political struggle and revolution. In a similar vein, Bongi Dhlomo-Mautloa's Removals series reflects on apartheid-era forced removals and the devastation of black deaths because of state-sanctioned violence.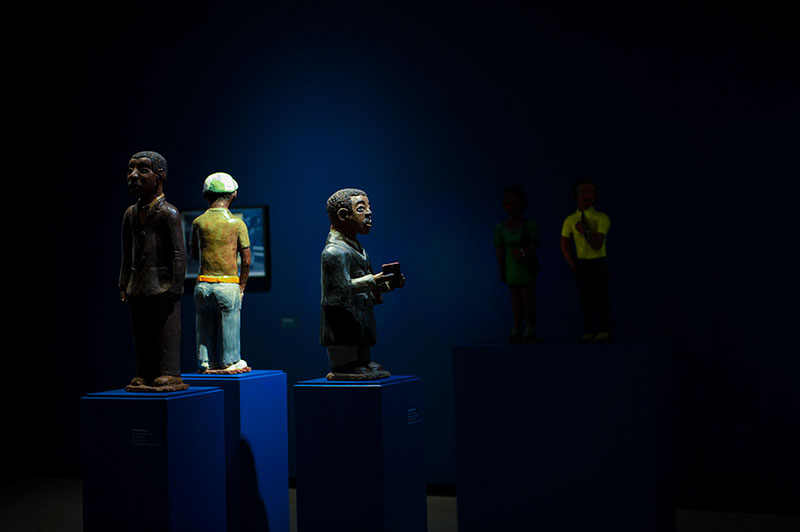 It continued, "The framework is generative, and aims to acknowledge black women artists as political agents, spiritual mediums, theorists and scholars, black African feminists, explorers of rural and urban landscapes, conceptual thinkers, and makers."
The featured artists were also pioneers. In 2018 Helen Sebidi was honoured with one of the first solo presentations at the Norval Foundation – a retrospective titled Batlhaping Ba Re. Others, like Gladys Mgudlandlu, have posthumously received high recognition, Mgudlandlu in the form of the Presidential Order of Ikhamanga in Silver (2003).
Some trained in community art centres, such as the Rorke's Drift Art and Craft Centre in KwaZulu-Natal. Others were self-taught, drawing on their rural landscapes and cultural backgrounds for inspiration. The foundation's media release said, "By engaging with this assembly of artists, artworks, histories and viewpoints, the exhibition demonstrates the ways in which black women were able to self-organise within and outside of established institutions."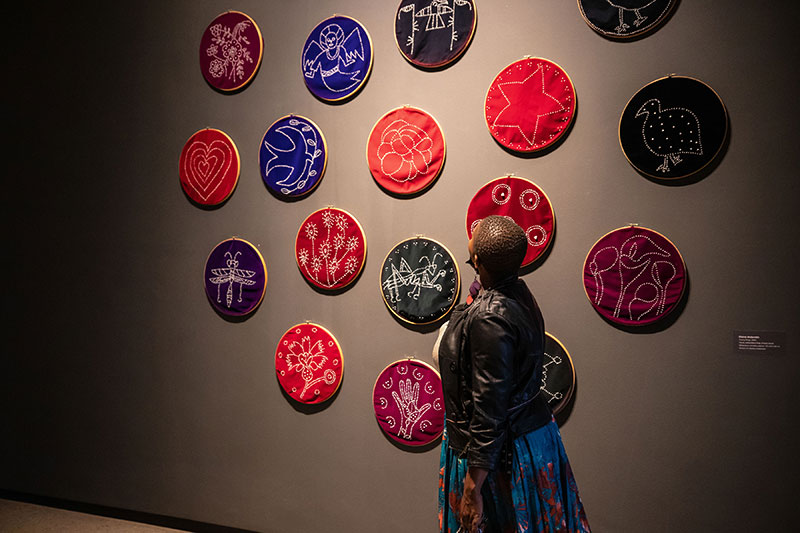 Dhlomo-Mautloa, one of the country's first black curators, saw the role of her art as a transformative force in the post-apartheid years. She is quoted as saying, "It was the end of the war. I know that we fought and won the war but as an artist I am now faced with the many battles that confront me in South Africa. The role of the artist has not changed: The circumstances have altered. The tools are still the same, but the call is to utilise our art as a building block for reconstruction."
The exhibition runs until 9 January 2023.
[Among the featured artists are Selina Baloyi, Edith Bukani, Ros Buthelezi, Regina Buthelezi, Dudu Cele, Valerie Desmore, Bongiwe Dhlomo-Mautloa, Patience Dlamini, Emilia, Faiza Galdhari, Josephine Ghesa, Bina Gumede, Francis Halala, Bongi Kasiki, Noria Mabasa, Diana Mabunda, Rosinah Maepa, Esther Mahlangu, Venus Makhubele, Letisa Mashawu, Esther Maswanganyi, Sisanda Mbana, Elizabeth Mbatha, Katherine Mchunu, Gladys Mgudlandlu, Judith Mkhabela, Dinah Molefe, Ruth Motau, Alina Ndebele, Henrie‑e Ngako, Rita Ngcobo, Gabisile Nkosi, Bonnie Ntshantshali, Sophie Peters, Helen Sebidi, Alvitha Sooful, Kedibone Sarah Tabane.]
---
This work is licensed under a Creative Commons Attribution-NoDerivatives 4.0 International License.
Please view the republishing articles page for more information.
---