Responding to the devastating impact that the recent fires and ongoing pandemic have had on students, the National Lotteries Commission (NLC) has donated R4 million to the University of Cape Town (UCT).
During an official handover ceremony on Wednesday, 26 May, Marcelle Musson, the provincial manager for the NLC in the Western Cape, expressed the commission's solidarity with the entire university community.
"The impact of the fires on the UCT campus and students has hit us all hard," she said. "In these trying times we have seen the resurgence of ubuntu in the face of your loss.
"As part of the NLC's response to the devastation, we have directed a total of R4 million towards efforts to cushion the blow."
UCT's Department of Student Affairs (DSA) will be directing the funding towards bolstering the Student Wellness Service's (SWS) Peer Intervention Programme, which includes counselling services and psychosocial support, and Student Development's Social Support programme that includes food security.
"We have many students who are food insecure and require other social support," said Edwina Brooks, the director of Student Development, located in the DSA. "The NLC has responded by providing this generous donation, which we are very excited about."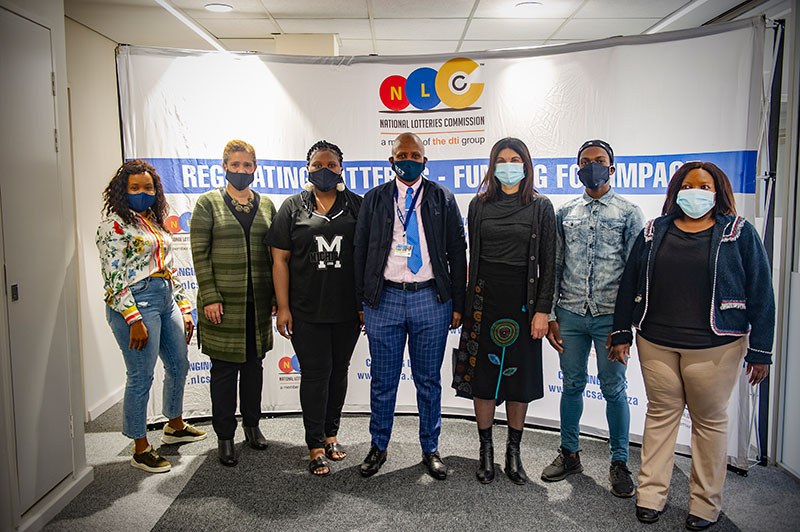 Adding to this, Pura Mgolombane, the executive director of Student Affairs, said that UCT is humbled by the donation.
"The contribution goes a long way for us," he said. "During a time where impoverishment, hunger and food sovereignty is a challenge, [the NLC] coming through is really going to make a difference for generations to come."
Prioritising mental health
Between the COVID-19 pandemic, the rollout of emergency remote learning, a crisis in higher education funding and the recent fires, many students have experienced unprecedented challenges in terms of their mental and physical well-being.
Under the directorship of Dr Memory Muturiki, the SWS has been all hands on deck to offer a wide range of health and wellness support services.
The Peer Counselling programme is considered to be the first port of call for students who find themselves battling with academic work, depression, anxiety or other mental health challenges. There is currently a team of five peer counsellors, who are postgraduates with an undergraduate degree, which comes with counselling skills.
As students themselves, they are able to connect with their peers on a unique level. Following the campus fire, the Peer Counselling programme has seen a spike in appointment requests, so much so that they are in dire need of additional counsellors.
"We are finding that our capacity is too small to meet the current need," said Dr Muturiki. "This funding will enable us to appointment a few more peer counsellors which, in turn, will help us reach and support more students."
A peer counsellor and a mental health peer educator from the Peer Intervention Programme were also in attendance during the handover on Wednesday.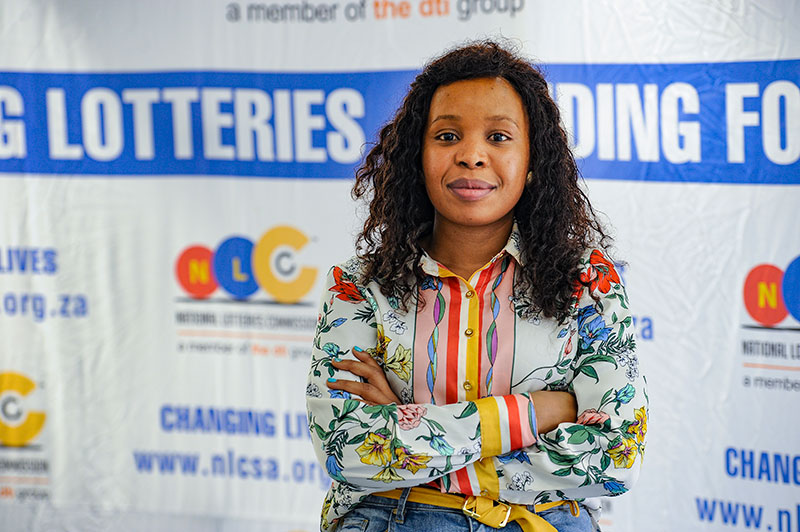 Busi Kokolo, a SWS peer counsellor who is currently doing her master's in clinical psychology, offers academic and grief counselling. Simosenkosi Tshambi, a SWS mental health peer educator and second-year commerce student as well as captain of UCT's long-distance running team, focuses on promoting physical well-being as a means of supporting mental health through promoting physical exercise.
"Our services are becoming more and more known to the students, especially through our social media channels," said Kokolo. "If you were to book me today, you will probably only be able to get a session in July."
She added that they do also work closely with the SWS Crisis Intervention Team to offer students assistance in emergency situations.
During the past few months, she has found that many students are struggling to cope with the adjustment of being away from campus. Many are feeling lonely and overwhelmed by the responsibilities of remote learning.
For Kokolo, the NLC funding brings hope of being able to grow the team and offer support to more students, more efficiently.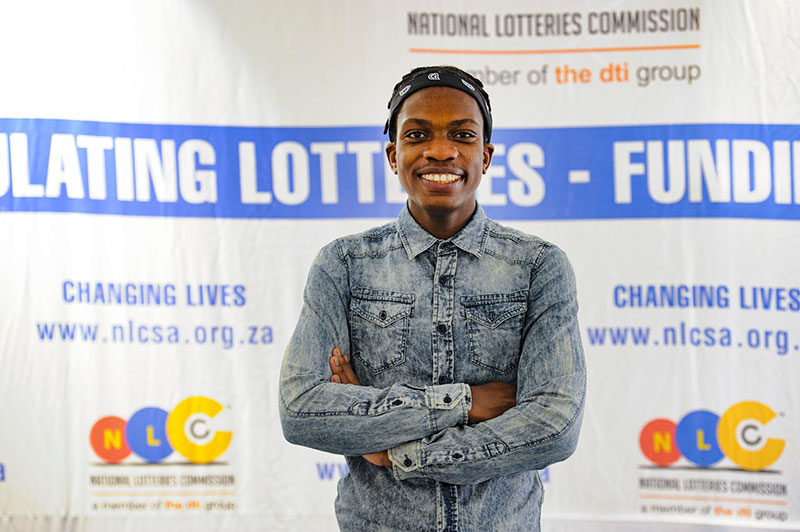 As a keen sportsperson, Tshambi's work as a mental health peer educator focuses on encouraging students to improve their physical and mental health through movement.
He recently launched the #walkrun4yourhealth initiative. Along with his co-facilitator, Emeli Olsson, who is also a peer counsellor. Tshambi hosts weekly running and walking events around campus.
"We're calling these events #UCanToo because we believe that if I can get out and exercise, anyone can do it," he said. "It's all a mind game; what you believe, you can achieve."
The initiative only launched recently and there is still much to do in terms of promoting it. Tshambi believes that their funding boost will help market #walkrun4yourhealth / #UCanToo to more students.
Taking care of basic needs
Another portion of the NCL's donation will be put towards continued support for students who are facing food insecurity.
Following the fire, the Student Development team has been able to put care packages together for students in need using generous donations from the public and various organisations.
Brooks said they provided over 600 care packages to students in May.
"We are targeting un- and underfunded students," said Brooks, adding that students can contact the Student Development team for further information.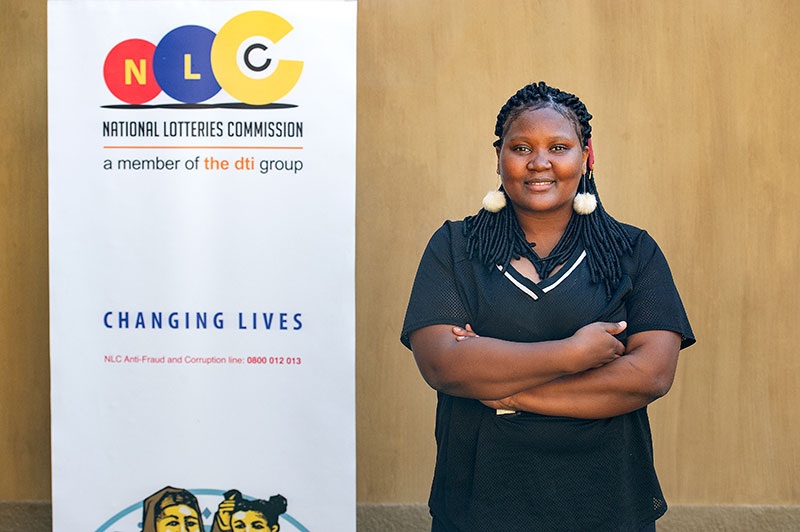 Anele Khoza, who is doing her Postgraduate Diploma in Accounting, is a student volunteer who has been helping to put care packages together for students.
"A big part of what I do as a volunteer is organising and sorting through donations," she said. "Our job is to ensure that the packages we [give] to students [are] presented with dignity and that they are appealing as well as helpful."
It's clear that Khoza goes the extra mile to ensure that every package is put together and handed over with the utmost care.
"Knowing that there are students in need and working out how we can stretch whatever resources we have available to accommodate as many as possible is truly fulfilling work," she said.
---
This work is licensed under a Creative Commons Attribution-NoDerivatives 4.0 International License.
Please view the republishing articles page for more information.
---