As lockdown restrictions eased in June, final-year medical students at the University of Cape Town (UCT) were among the first to return to campus under UCT's strict phased-in approach. It's been almost three months since these doctors-in-waiting resumed clinical practice at healthcare facilities across the province.
UCT News caught up with some of them to get their take on what it's been like to be back in the field amid the COVID-19 pandemic, while simultaneously participating in emergency remote teaching and learning. Sentiments are similar – it's been a juggling act.
Here's what else they had to say.
Banele Mhlongo
"When I returned to my student accommodation in Observatory, my usual routine had to adjust quite a bit. Sitting for that quarantine period at the start felt like I was in limbo, but it was also an opportune time to reflect and introspect. To succeed I needed to take control of my new normal by making the best of the situation.
"The COVID-19 pandemic has reminded us that health is wealth."
"Thankfully, we're back on the clinical platform, and even though our schedule and timetable had to be reduced by 25%, we are back and attaining the core knowledge and skills to operate safely as junior doctors.
"It's good to be back – not only to complete our clinical training, but also to lend a hand and reduce the massive burden on our country's healthcare sector. The COVID-19 pandemic has reminded us that health is wealth."
Lunga Radebe
"To say it's been unpleasant would be an understatement – there have been many uncertainties and challenges. All the extras that make studying easier were suddenly no longer there. It all gave me so much anxiety. It was also sad that the faculty and university demonstrated little to no understanding of some students' needs. I feel like many decisions have been inconsiderate.
"Despite the challenges, I am enjoying being back on the clinical platform. Going into a hospital and interacting with patients again has been good, and gaining experience in certain areas has been beneficial.
"There is so much we don't know right now and there's still so much uncertainty. Everyone has a voice more powerful than they think and there is always something to learn from someone else's experience. Hopefully, during this time, we can all take time to do that."
Clementine Brink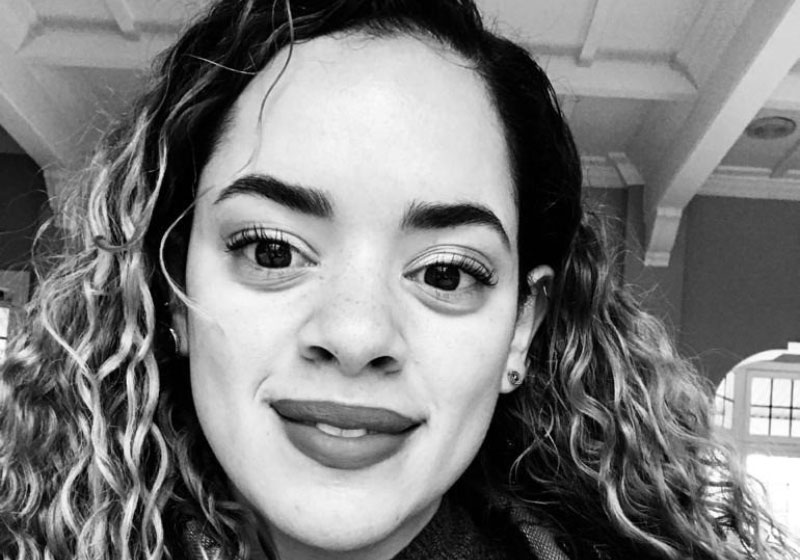 "Being back has been amazing; we should never have left, especially since there was no peak at the time [in March]. We could've used that time to increase our clinical exposure before things were tweaked for COVID[-19].
"At the beginning, when the COVID-19 pandemic hit and everyone needed to return home, I was part of a small group of students who were given the opportunity to stay on and sign up as medical volunteers for the Garden Route district. The volunteer service was not extensive, but we did what we could to assist.
"Regarding our academic schedule, everything has been COVID[-19]-abridged. The blocks are now shorter and even some of the exams have changed. It's been an entirely different programme. But we try to maintain the integrity of the course – even under these difficult circumstances. Achieving that balance between my academic requirements and clinical competence has been challenging, but seeing the end of my degree in sight has kept me motivated."
Laura Gertzen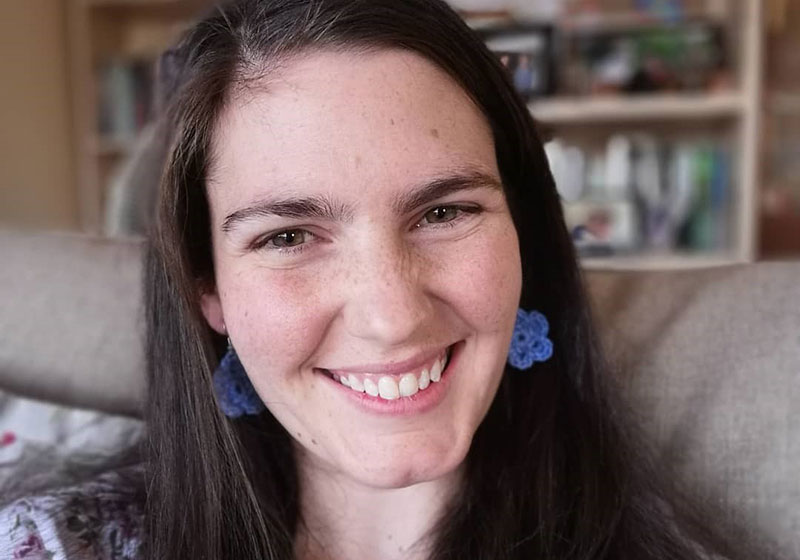 "I've enjoyed being back at varsity and having a set routine again. Going in [to the hospital] each day definitely gives me a sense of purpose and motivation. But hearing patients talk through masks has not been fun. I also haven't enjoyed the constant increased anxiety that presents in all settings. While one wants to focus on work, there is always a niggle at the back of the mind about potentially catching the virus and taking time off varsity.
"I've had some interesting experiences where I've been asked [by patients] if this virus is real."
"I've had some interesting experiences where I've been asked [by patients] if this virus is real. This while sitting in a hospital with rooms full of patients on oxygen just around the corner.
"Time-wise, courses have been reduced by 25% and this has increased some of the pressure of learning everything in a shorter period of time. The reduced time has been difficult in some cases because it means I miss out on certain clinical experiences, which is unfortunate."
Langa Twala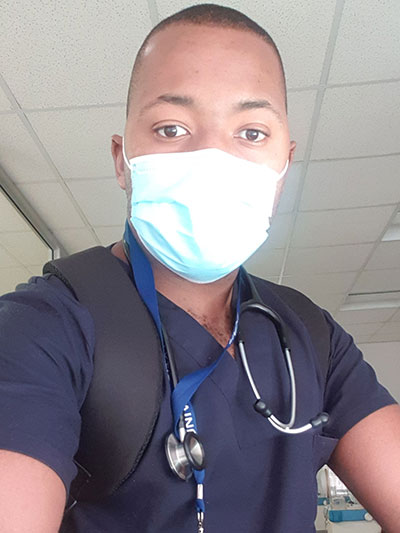 "It's been a rollercoaster of emotions to be back on campus. Having something to look forward to each day has been the highlight. Lockdown in the house without a daily purpose was difficult and I'm sure many can attest.
"Even so, working during a pandemic in the overburdened healthcare sector has been trying. My first day back at the hospital I was in theatre for anaesthesia. It was quite an adjustment thinking of everyone and everything as being contaminated. But once those feelings disappeared, wearing personal protective equipment became second nature and the learning environment became more conducive too.
"Being back has done wonders for my physical and mental well-being, and the joy of assisting on the frontline, even in a minute way, has been gratifying. I appreciate all those lecturers and others who continue to work behind the scenes to ensure our safety on campus and in the field. The light at the end of the tunnel is now visible."
---
This work is licensed under a Creative Commons Attribution-NoDerivatives 4.0 International License.
Please view the republishing articles page for more information.
---