A good start can mean a head start for young children, setting the pattern for their long-term physical, emotional and cognitive development. Funding remains a barrier to implementing early childhood development programmes but thanks to their pioneering work in the area, the Bertha Centre Innovative Finance team is helping turn things around in the Western Cape.
This work has won them the Vice-Chancellor's Global Citizenship Award, presented at the University of Cape Town (UCT) Annual Awards 2019 on Thursday, 28 November. The award was collected by Barry Panulo whose colleague and partner in the team, Dr Susan de Witt, was abroad. Panulo is a senior analyst in the Innovative Finance team at UCT's Graduate School of Business (GSB) Bertha Centre for Social Innovation and Entrepreneurship, where they both work.
Their innovation is a pioneering contracting and financing approach to funding early childhood development, created on behalf of the Western Cape Department of Social Development.
"We designed and helped the department implement a Social Impact Bond, a mechanism through which government pays for the results or outcomes of a social programme – in this case an early childhood development initiative, as opposed to funding upfront delivery," Panulo explained.
Reducing risk, boosting development
This is how it works: service providers access working capital from investors and their contribution is repaid by government, on condition that the programme funded achieves a set of agreed, measurable impacts.
"In doing so, government reduces the risk of funding potentially ineffective third-party programmes and applies performance incentives to ensure children are ready to learn and thrive by the time they enter Grade 1," said Panulo.
"Our implementation of this approach also enlists a private donor to help government pay for results. Importantly, it establishes a model for public-private cooperation towards measurable social impact."
"Funding early childhood development is the most attractive form of human capital investment."
It's common knowledge that the first 1 000 days of a child's life are critical to future wellbeing, both to the individual and to society.
"Research has showed that funding early childhood development is the most attractive form of human capital investment, even more so than the benefit derived from primary, secondary or university education," he added.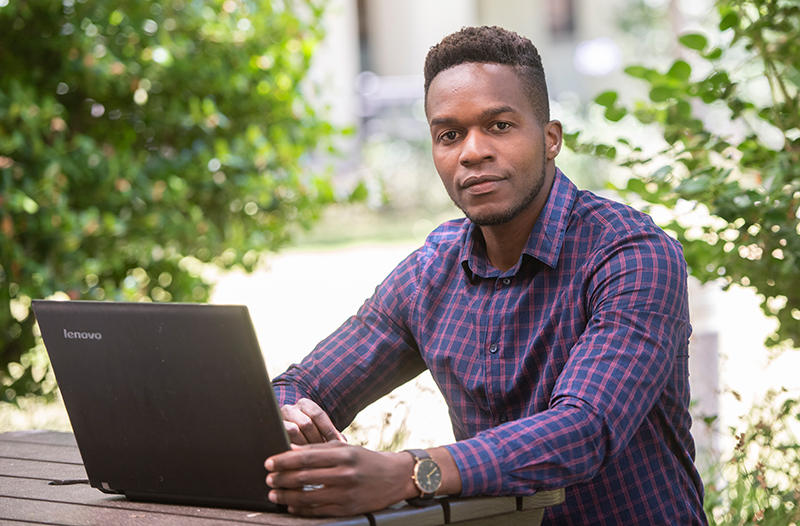 Panulo and De Witt's initial work has already seen the implementation of a programme to support the provision of quality and effective early childhood development services to 3 000 under-served children in the Delft and Atlantis communities.
"It also has significant learning implications," said Panulo, "and will generate insights for enhancing the impact of tax payer money spent on third-party social and environmental programmes more generally."
Inclusive society
The duo's work sits squarely at the centre of the Bertha Centre's mission: to create a more inclusive society by fostering social innovation and entrepreneurship.
"We explore new approaches for tackling South Africa and the continent's most pressing social challenges and we work to create enabling environments to support innovators and enterprises towards social impact," said Panulo.
"The Innovation Finance team is committed to research in the field and to convening, teaching and implementing catalytic projects focused on social finance as a tool to build a more sustainable, inclusive and vibrant society."
This is the nub of UCT's vision and mission.
The project had a long gestation, calling for perseverance, Panulo noted.
"It's the product of years of effort and collaborative engagement with many role players."
"It didn't happen overnight. It's the product of years of effort and collaborative engagement with many role players. Innovative processes, especially those as complex as the task we set ourselves when this work started four or five years ago, certainly have their frustrations. However, when it comes together, the results are well worth it."
So, too, is recognition, through the Vice-Chancellor's Award, of the value their work adds.
Panulo said they were "surprised and delighted" by the affirmation.
"Evidently, there are a lot of UCT colleagues doing exceptional work and to emerge as award recipients is a great privilege and incredibly humbling.
"I'd like to recognise and thank our GSB colleagues and all our partners, including government, programme implementers, and funders, that have taken the journey with us and continue to make implementation of this project possible."
---
This work is licensed under a Creative Commons Attribution-NoDerivatives 4.0 International License.
Please view the republishing articles page for more information.
---