The University of Cape Town's (UCT) departments of Computer Science and Information Systems (IS) have hosted their first combined IT Showcase, signalling a commitment to respond optimally to South Africa's IT graduate requirements.
The event on 11 October, which gave third-year and postgraduate students the opportunity to present their work to the public and mark their achievements, follows the School of Information Technology's soft launch earlier this year which brought the two departments under one roof.
The showcase is an annual event, but last week was the first combined one.
"By combining our strength and established track record in teaching and research, we will be able to respond better to the needs of the country for IT graduates," explained Ulrike Rivett, director of the School of IT.
While the School is already up and running, new degree offerings are being examined and plans are afoot for an official launch at the beginning of next year.
Creating solutions to real-life challenges
If the turnout for the IT Showcase is anything to go by, the School of IT is well on its way to drawing attention to the fantastic IT-related projects that keeping UCT students busy.
In the run-up to the official proceedings for the evening, which included honours project presentations and an awards ceremony, guests were invited to take a stroll through the pop-up exhibition, view the informative posters, and chat to the students at their stands.
Spanning an array of fields, from healthcare and human resources to agriculture and architecture, the projects offered creative computer-based solutions to real-life challenges.
"These events provide a platform for the industry to see the brilliant work of our students."
Two honours students – one from each department – took to the podium to present their projects.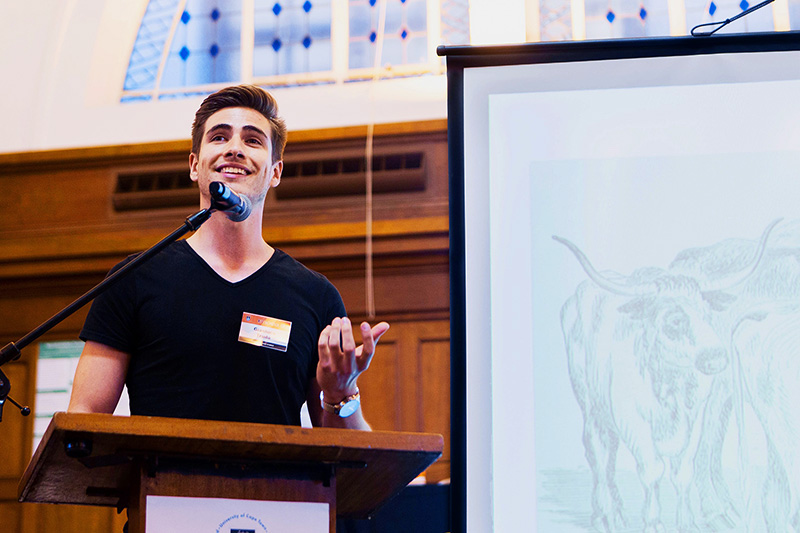 Gianluca Truda, from the Department of Computer Science, shared how he had set to work on employing Artificial Intelligence (AI) to improve the dosing of warfarin, a drug commonly used as an anticoagulant.
Since it's a blood thinner, overdosing comes with the risk of serious bleeding and the consequent threat of death. As dosage varies significantly between individual patients, doctors face a real challenge when prescribing this drug.
Truda's project, titled "WARFIT – Machine Learning for Improved Warfarin Dosing", looks at how machine learning as part of software-assisted dosing can help establish correct dosing for individual patients.
From the Department of Information Systems, Michael Lukusa presented his project, titled "The Impact of Ridesourcing Services on Students' Travel Behaviour: A Case of the University of Cape Town."
Since ridesourcing such as Uber and Taxify has become increasingly accessible, in many ways transforming the transportation ecosystem, Lukusa's aim was to expand the existing body of knowledge around these services and the potential impact on students' travel behaviour.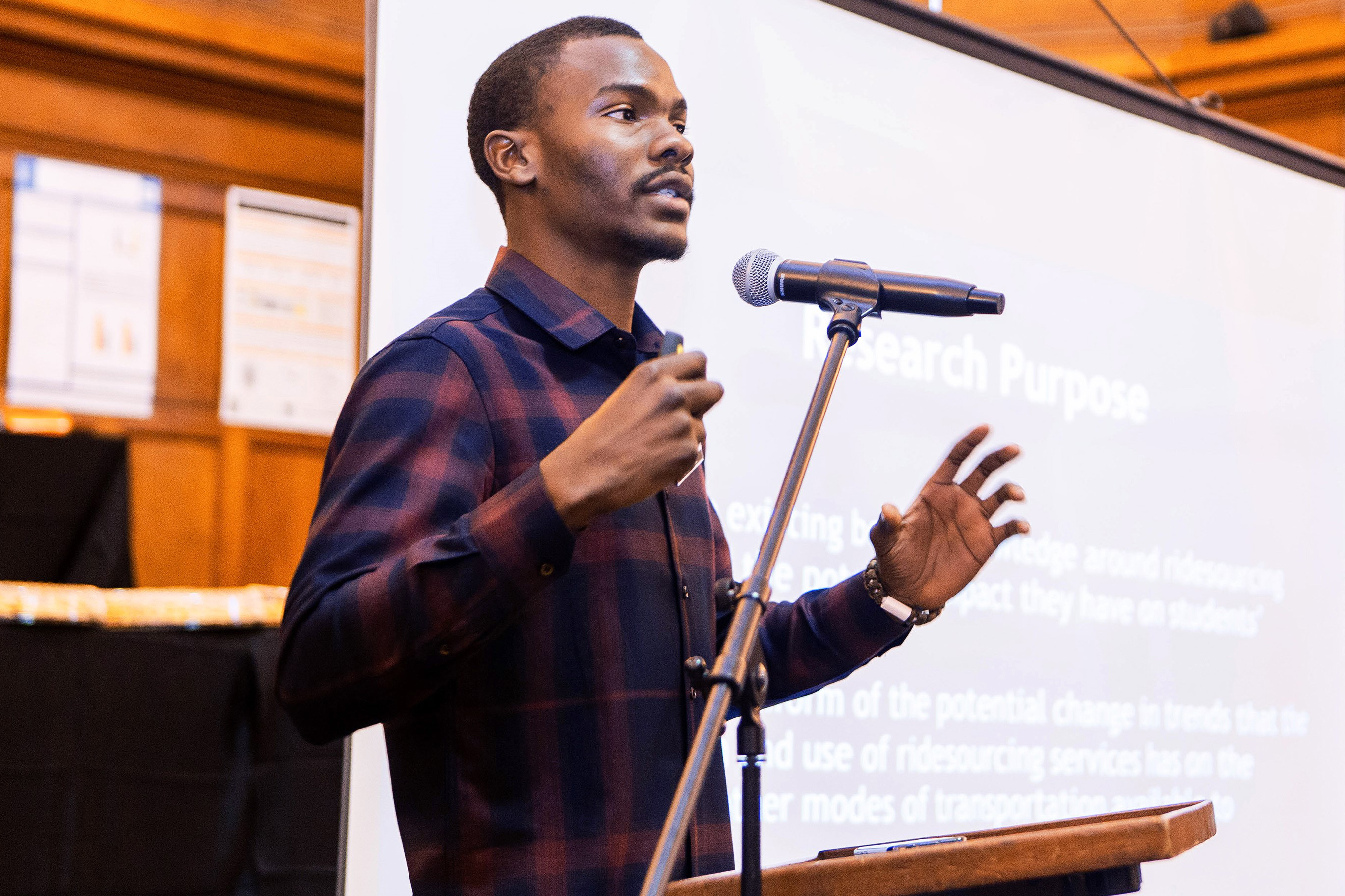 Using online surveys, he received feedback from 103 UCT students and made a number of fascinating findings. These include the fact that ridesourcing is mostly used for "after hours" recreational activities, due to – among other things – the convenience of being picked up at a specific location, and the avoidance of drinking and driving.
Impacting the industry
While the IT Showcase is a great way for students to draw inspiration from one another and to network, what makes it even more exciting is the fact that it draws industry attention.
"These events provide an opportunity for students to see each other's work, but more importantly, they provide a platform for the industry to see the brilliant work of our students," Rivett explained.
This year guests included representatives from Accenture, Tata, BSG, Entelect, Synergy, TCS, Huawei and Viadata. The event is however not aimed primarily at recruitment, but rather at giving students and companies the opportunity to engage with and get to know one another.
"We always try to match students with suitable companies, and the Careers Office at UCT has played a major role in helping us with that," said Rivett.
With its first big event completed successfully, the School of IT is now set to make an ever-growing impact on and off campus.
---
This work is licensed under a Creative Commons Attribution-NoDerivatives 4.0 International License.
Please view the republishing articles page for more information.
---