The University of Cape Town (UCT) is working with the community of Sutherland in the Northern Cape to return to their descendants the skeletal remains of nine people, believed to have been Khoisan people captured and forced to become farm labourers in the 1800s.
Vice-Chancellor Professor Mamokgethi Phakeng said the university had discovered that its skeletal collection in the Faculty of Health Sciences included 11 skeletons that were obtained unethically in the 1920s.
The very limited documentation for the skeletons indicates that they are of people who died in the 19th century. At least nine of them were probably Khoisan people who had been captured and forced to work on a farm in Sutherland, in the Northern Cape.
The skeletons appear to have been removed from their resting place by the owner of the Kruis Rivier farm in the 1920s, and sent to the university.
During a media briefing this week, Phakeng said the university had been shocked by the discovery of "this shameful chapter" in its history, and had put in place a collaborative process to make some form of amends for what had happened.
"While we know from our work with the national government that many skeletons of South Africans in the 19th century were treated similarly, there is as yet no precedent for returning skeletons to their places of origin. Therefore we met with the families to ask for their advice and assistance," she explained.
"It was a big shock at first. But I am very relieved. I was also very happy to realise that there are people who care."
Collection analysis
Dr Victoria Gibbon, from the Department of Human Biology in the Division of Clinical Anatomy and Biological Anthropology who manages the UCT Human Skeletal Collection, said she was prompted to do an analysis of UCT's collections and records following a discussion on ethical procurement of human remains at a national symposium on human remains management at Iziko Museums in 2017.
Examples of unethical procurement include someone from the public excavating or digging up a burial site and bringing the remains to the university.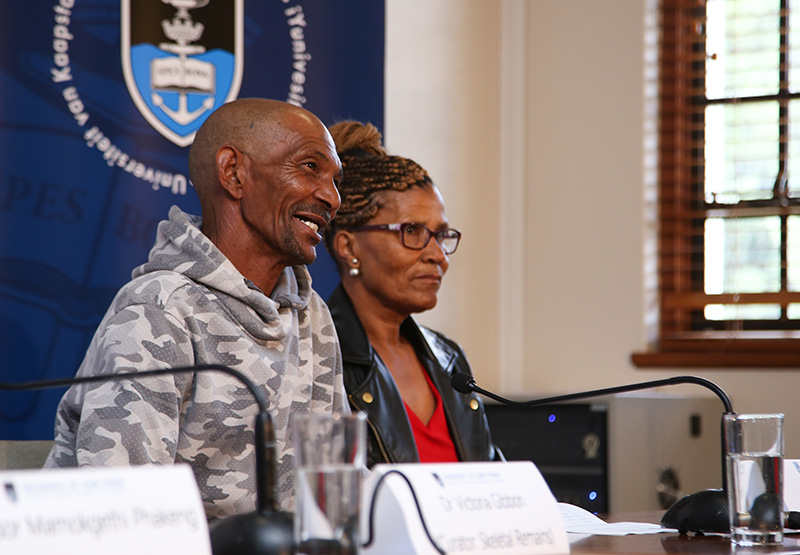 After discovering that the 11 skeletons had been procured unethically, they were immediately placed under a moratorium, sealed and separated from the collection, according to Gibbon.
Phakeng said it was not unusual for universities to receive skeletons in a tightly controlled and ethical way for teaching and research purposes. The university has 1 021 human remains in its collection. Skeletons help academics to understand how our species has developed over time and adapted to different environments.
"Usually these skeletons come to us as the result of a bequest – people who donate their bodies for educational purposes, or whose families do so – or as donations from the state."
Finding the families
As soon as the documentation on the Sutherland skeletons was discovered, Phakeng continued, the university began investigating how it could return them to their place of origin so that they could rest near their descendants.
The investigation indicated that they are likely to have been related to members of the Stuurman and Abraham families in the Sutherland area. Social development specialist Doreen Februarie helped UCT to trace the relatives.
One of them, Alfred Stuurman, described his relief and elation when he heard the news about the remains. He said it had solved a long-time mystery, over which his family had agonised, about what had happened to his forebears.
"I knew about the existence of the Stuurman family, but I could never put my finger on it. We now know where we come from."
Stuurman's niece, Sensa Mietas, was also relieved: "It was a big shock at first. But I am very relieved. I was also very happy to realise that there are people who care."
"We now know where we come from."
Working with the community
A team from the university, led by Deputy Vice-Chancellor Loretta Feris, visited the Sutherland community earlier this month to meet with members of the Stuurman and Abraham families. They also met with community members, including local and government leaders, and traditional and religious leaders. Feris thanked the community for being open to their visit.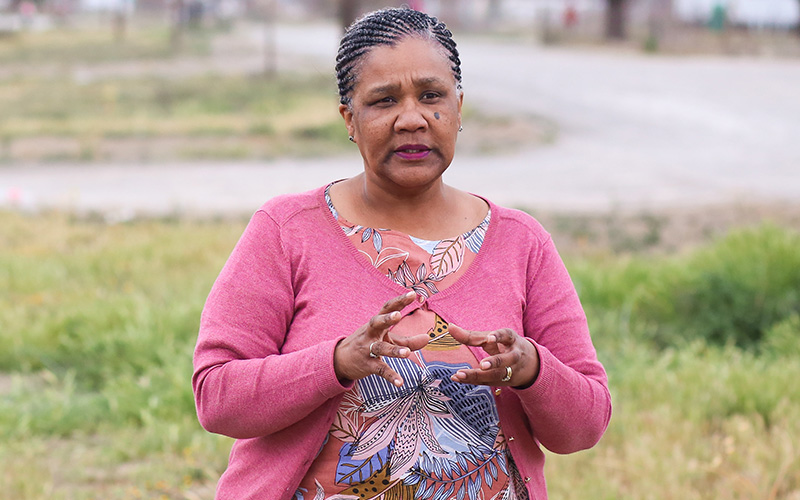 "We thank the families for the gracious way they welcomed us in Sutherland. We had moments where we had shared pain in having to deal with this, but there was graciousness and warmth, and we appreciate the community for that.
"We now have the opportunity to work with the community of Sutherland to see that justice is done … not just to those who were removed from their graves, but also to the descendants."
The university hopes to provide the families with a biological report, as they are very interested to learn more about their ancestors' lives and deaths.
So far, the records show that the remains of four men, two women and two children were found on the farm Kruis Rivier. The ninth skeleton is that of an unknown individual and was found in Sutherland. Most of the adults died between 1875 and 1890, while the children died some time before 1880.
Gibbon said two of the adults appeared to have been elderly when they died. The children were likely to have died through illness. Records suggested that one adult may have been murdered, while another had tetanus.
Process of restitution
Phakeng said while it is impossible to undo the injustices endured by the men, women and children, "we hope that this process of restitution will go some way to restore the dignity that was stolen from them and to give their descendants the opportunity to remember and honour their ancestors".
She said that as deeply distressing as the finding had been to UCT, it was an opportunity to reflect and learn from the past.
"While many of our discussions around transformation at UCT tend to be forward looking and focused [on] where we want our institution to be, we need to have the courage and the honesty to confront our past and loosen its grasp on us."
Thus, the finding presented a transformational moment for the institution – "a moment in which we acknowledge and apologise unreservedly for an institutional mistake and ensure that we continue to forge an inclusive institution which operates under the highest possible ethical code", Phakeng added.
Read the Vice-Chancellor's speech.
---
This work is licensed under a Creative Commons Attribution-NoDerivatives 4.0 International License.
Please view the republishing articles page for more information.
---