Three University of Cape Town (UCT) lecturers are part of Team Mahali, building a net-zero-energy house to compete at Solar Decathlon Africa in Morocco next year.
The international competition challenges collegiate teams to design and build a modular "green" house of between 55 and 110 square metres, using local ingenuity, craftsmanship and materials.
As the competition's goal is to promote sustainable housing, the structures must use only solar energy and come equipped with technically-advanced building and energy technologies.
Team Mahali is based at Stellenbosch University's Sustainability Institute. UCT senior lecturers Mike Louw and Kevin Fellingham (School of Architecture, Planning & Geomatics), and Dr Dyllon Randall (Department of Civil Engineering), have been brought on board for their design skills and knowledge of innovative waste-water systems respectively.
The latter area is being led by former and current students in the Faculty of Engineering & the Built Environment Gordon Rae, Muven Naidoo and Elouise Pretorius, with input from Randall.
Rae, Naidoo and Pretorius are implementing a wide range of sustainable water practice and technology into the house, ranging from composting toilets and grey-water systems to advanced water management and monitoring, as well as rainwater harvesting.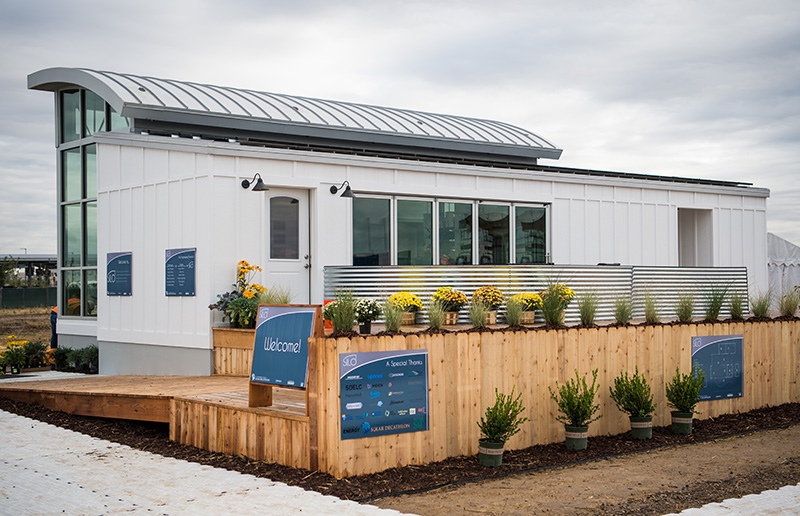 The competition is organised by the Moroccan Research Institute in Solar Energy and New Energies and the Mohammed VI Polytechnic University, under the aegis of the Moroccan Ministry of Energy, Mines and Sustainable Development with the support of US Department of Energy.
Team Mahali is the only finalist from sub-Saharan Africa. Their house will be built in Stellenbosch, then dismantled and shipped to Morocco for reassembly on the test sites in Mohammed VI Green City in Benguerir. During the final phase of the competition, the houses will be open to the public.
Ten contests
Each entry in the Solar Decathlon will be judged in 10 separately scored contests: architecture, engineering and construction, market appeal, communication and social awareness, appliances, home life and entertainment, sustainability, health and comfort, electrical energy balance, and innovation. Each design must include provision for a solar battery powered car.
"The house has been designed for conditions in Morocco but also in other African contexts," said Louw, adding that they have used locally available and recycled materials as far as possible.
"The house has been designed for conditions in Morocco but also in other African contexts."
While he couldn't share the design theme at this stage, Louw said they were inspired by the central place of the tree in African culture: a place of meeting, education and important community decision-making.
They also investigated the potential for upskilling and job creation on the building side, using people outside academia. For example, local craftswomen will be employed to supply a large proportion of the building's components.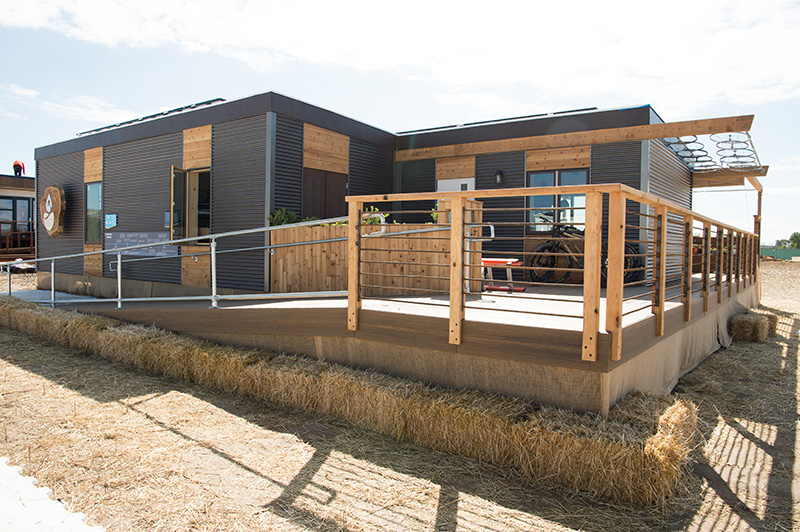 Marriage of techniques and materials
The construction process aligns these very different aspects, Louw explained.
"We're merging very hi-tech digital design manufacturing with traditional crafting in the making of an identity [for the house]."
More than 20 undergraduate and postgraduate architecture students have been involved in the design aspects as well as the photovoltaics, cladding, and the engineering aspects of the house, to create a "living-ready" home, complete with furniture and appliances.
One of the challenges in Morocco will be to host a dinner party for eight in the house.
Randall added that volunteering was another key aspect of the competition.
"No student is doing this for marks – or for remuneration – but because they enjoy the challenge," he said.
The house will be built by the team and not professionals.
"So, it's got its own challenges," Louw quipped.
Once the buildings have been tested in Morocco, some may be bought as permanent exhibitions in the solar energy park. Others will be returned for reassembly and further testing.
Funding needed
Mid-November is D-Day for the "big submission" of the design phase, after which the team moves on to completing construction documentation.
But the big challenge is funding, said Randall. Although Team Mahali has $50 000 in seed funding from the Moroccan government, they need to raise R3 million and are looking for funders – and donations of furniture and energy-efficient household appliances from retailers.
Two members of Team Mahali recently cycled 1 000 km across Morocco to raise funds. They have also launched a crowd-funding campaign. (See www.mahali.org.za.)

Visit the Solar Decathlon website:
---
This work is licensed under a Creative Commons Attribution-NoDerivatives 4.0 International License.
Please view the republishing articles page for more information.
---