With global warming at 1.1°C above pre-industrial levels, it's urgent that the world moves towards climate change adaptation and reduces its reliance on mitigation, said European Union Deputy Director-General (Research and Innovation) Patrick Child. He was addressing delegates at the Adaptation Futures 2018 conference in Cape Town last week.
Held this year for the first time in Africa, the biennial Adaptation Futures: Dialogues for Solutions is the world's premier conference on climate change adaptation.
The event was hosted by UCT's African Climate and Development Initiative, the South African National Biodiversity Institute, the Department of Environmental Affairs and the Global Programme of Research on Climate Change Vulnerability, Impacts and Adaptations. It brought together over 1 000 scientists, practitioners, business leaders and policy-makers from 87 countries.
The heat is on
Child said that holding the event in Africa had provided an opportunity to "look in depth at the very real challenges of climate change adaptation on vulnerable communities on the continent and in other developing countries".
"As we meet, governments everywhere are reading the draft Intergovernmental Panel on Climate Change report on the 1.5°C target. This follows on from our 2015 agreement in Paris to keep temperature [increases] below 2°C."
Global warming is already at 1.1°C above pre-industrial levels, he said.
"2017 was characterised by an unusually active North Atlantic hurricane season, major monsoon floods in the Indian sub-continent, and a continuing, severe drought in parts of Africa – including in Cape Town, where for the first time a major city faced the real prospect of running out of water.
"We have an urgent problem that we have to address together. We know that the aggregate effect of the currently declared intended nationally determined contributions under the Paris agreement is insufficient to achieve the long-term goal to keep global warming below 2°C of pre-industrial levels. This is the definition of high-end, dangerous climate change, and it's something we must urgently address together."
Global problem, global solutions
Child tackled three main topics: the rising profile of adaptation in the EU's overall climate change strategy, the importance of research and innovation in meeting adaptation challenges and solutions, and how the EU will work with partners, including South Africa, to tackle climate change within a complex global political environment.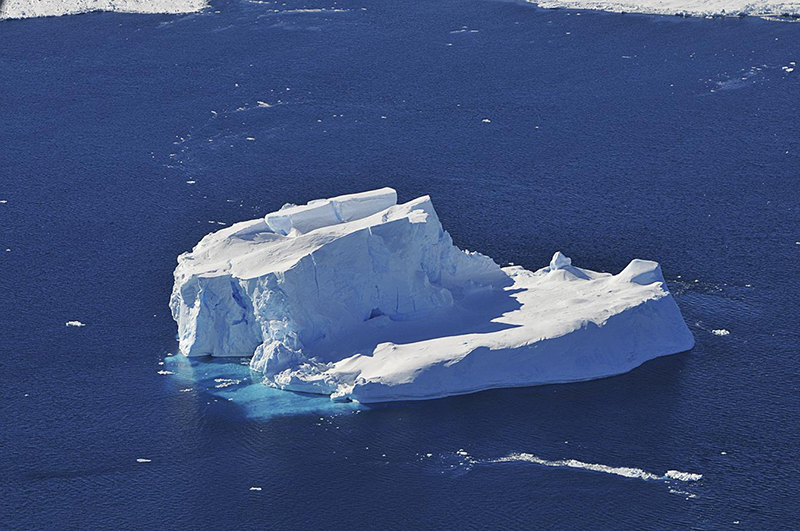 Climate change is already the cause of hunger and malnutrition for millions, many in Africa, and could reduce the world's arable land by 20% by the end of the century. We also face a 2°C warmer world by the end of the century if measures are not taken.
Following news that the Antarctic ice melt had accelerated three-fold in the past five years, Child said that the familiar scenario of a one-metre rise in sea level by the end of the century had now been brought forward to no later than 2070.
The World Economic Forum now rates economic losses associated with severe weather and climate events among the most significant risks facing humanity.
"All this underlies the need for active and bold measures to adapt to climate change, alongside the efforts we're already making on mitigation. Carbon emissions must be cut drastically by all of us. We urgently need to reduce our dependence on fossil fuels, including here in Africa. Nothing short of radical change in global emissions policy will enable us to secure a transition to a low-carbon, resource-efficient and climate-change-resilient economy."
"Nothing short of radical change in global emissions policy will enable us to secure a transition to a low-carbon, resource-efficient and climate-change-resilient economy."
Fundamental shifts
This would require a fundamental shift in technology, energy, economics and finance, particularly subsidisation.
"The Paris agreement calls on parties to strengthen scientific knowledge on climate, including research, systematic observation of the climate system to inform climate services, and support for decision-making for adaptation.
"Under the EU's €77 billion research and innovation framework programme, Horizon 2020, we are already focused on investment into climate services and nature-based solutions.
"Horizon Europe have proposed a budget of €100 billion to cover 2021 to 2027, and [this] will be our most ambitious emission-oriented research and innovation programme so far."
But Europe cannot solve the crisis alone. Effective solutions to climate adaptation call for partnerships between researchers, innovators, businesses and administrations across the world.
"And this is what this conference is all about. I think we all regret the attitude of the US administration; yet climate change is still happening, and we in Europe are determined to keep working through global fora to work with international partners, scientists and regional actors in the US and elsewhere."
Strong, open, transdisciplinary research
This international cooperation rests on several pillars.
"First, we need to start with strong, open, transdisciplinary research integrating the physical and natural sciences with socio-economic sciences and the humanities, and we have to co-design and co-produce our key research activities with key stakeholders – and with the users.
"Second, we must translate science into new services and technologies and deploy them at the scale that is needed to address the challenges … and when science responds to real needs and demands, this translation becomes easier, boosting open innovation.
"Finally, we must create conditions and societal dynamics for a successful transition to zero-carbon and climate-resilient societies. We must favour future generations of students, researchers and innovators. Climate change adaptation demands we invest now into the future, to create the jobs and markets of tomorrow."
Next year the EU will invest more than €10 million in a specific programme for climate services in Africa, with an explicit inclusion of African scientists, users and innovators in all the funding proposals.
"We believe that we can find the necessary solutions, but this will require a global response. Therefore, we're proud to support the Dialogues for Solutions conference through Horizon 2020 and our climate diplomacy actions, as a platform to share practices and solutions to move from global knowledge to local actions."
---
This work is licensed under a Creative Commons Attribution-NoDerivatives 4.0 International License.
Please view the republishing articles page for more information.
---