Sixth-year UCT medical student Tamaryn Green and alumnus Thulisa Keyi made the headlines when they were crowned Miss South Africa 2018 and first runner-up respectively.
Green, the 60th winner of the Miss SA crown, and Keyi were crowned at an event held in Pretoria on Sunday evening.
A communique issued on behalf of UCT said that the university was thrilled to have Green, who hails from Paarl, represent the country nationally and internationally and serve as a beacon of hope for women across the country.
Green said: "For the period of my reigning as Miss SA 2018 I will put my studies on hold. I plan on returning to finish my MBChB degree. I love medicine and being a doctor has and always will be one of my dreams and goals. My passion for health and healing will never die. Through the Miss SA platform, I hope to contribute to this cause as well.
"My message to all students and young people is that it's okay to have more than one dream. It's okay to change course and explore something new. We are young and this is the time to grab all opportunities. As long as we remain grounded and remember what we are really passionate about."
"My message to all students and young people is that it's okay to have more than one dream. It's okay to change course and explore something new."
Living testimony
The university is equally proud of Keyi, a BCom and Postgraduate Diploma in Accounting graduate. From the time she began at UCT, Keyi has always wanted to make a difference in her community (she comes from East London) and be a living testimony to how people can transform their own lives.
The UCT communique said, "UCT aims to encourage students to not only excel academically but focus on having a social impact within their communities. Both Green and Keyi epitomise the kind of graduates the university strives to mould."
Interestingly, both Green and Keyi are part of the Obz Square student residence community. Former Mr South Africa, Dr Habib Noorbhai, also an Obz Square alumnus, has described the residence as exuding an ethos of empowerment and development: leadership, academic excellence and community engagement.
Obz Square's enabling environment
Noorbhai said, "The wardens, management and governance structure [of Obz Square] should be applauded for the work done since the inception of the residence from 2012."
This was endorsed by Obz Square warden (second tier) Professor Muthama Muasya: "Obz Square offers senior undergraduate and postgraduate students an enabling environment to excel in academics as well as out of [the] classroom environment. A variety of activities and programmes, ranging from sports to the arts, as well as vibrant debates and platforms to showcase talent, are organised throughout the academic year. Even though the residence is relatively young, the alumni and current students are excelling in diverse fields.
"Obz Square residents followed the [pageant] events of Sunday evening keenly from the common room. We are proud to have Miss SA 2018 as a resident!"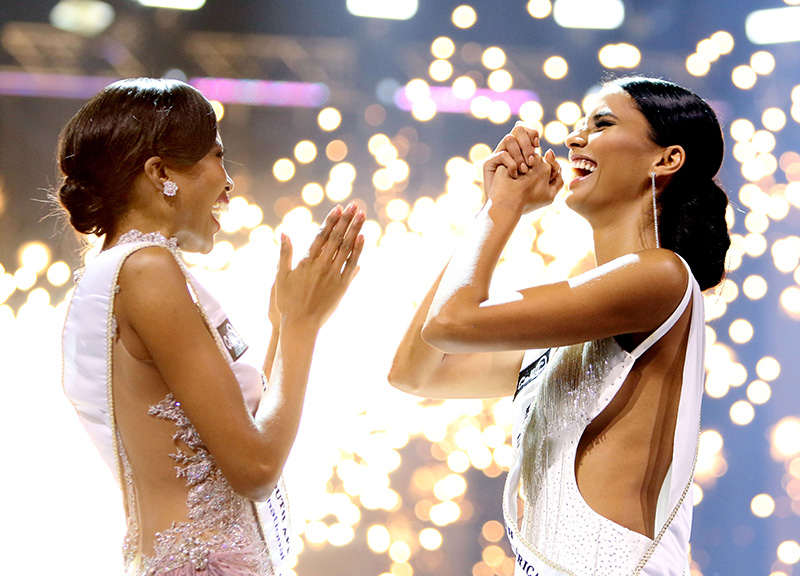 Living and learning
Fellow warden (third tier) Kevin Thomas added, "The ethos that Habib mentions is, we hope, supportive of those achievements. What I am most proud of is that Obz Square's three pillars –leadership, academic excellence, the spirit of ubuntu – as well as the residence's mission statement, were developed with strong input from student residents.
"We take the notion of cooperative governance very seriously, and so we try to make sure that our residence structures support the involvement of students within their kitchen groups, on their floors, and throughout the building … and [that] the interests of students are supported to whatever degree we can. In short, we try to be an embodiment of what Student Housing and Residence Life calls its 'living and learning' goal."
---
This work is licensed under a Creative Commons Attribution-NoDerivatives 4.0 International License.
Please view the republishing articles page for more information.
---