Thirteen years on and the Baxter Dance Festival remains the premier event of its kind in the province, and it's still growing.
The eight-day festival will showcase the work of 73 talented choreographers in 64 original pieces.
The Baxter Dance Festival creates opportunities for both emerging and recognised dance companies and choreographers to present their work, while also fostering diverse dance talent in the Western Cape.
This makes it the ideal platform for lovers of dance to discover and be entertained by the talented creators and performers from the region.
"We continue to be blown away by the ongoing support and encouragement we [have] received from local dance communities in the city, province and beyond. This support shows particularly in the growing number of applications and participants we receive each year," says festival artistic director Nicolette Moses.
"As encouraging as the support from the dance community is, so too is the support of our sponsors – Tsogo Sun and the National Arts Council – who not only understand the role of their assistance in shaping the lives of aspiring dancers, but also recognise the impact that this particular festival has on the local dance landscape."
Since its foundation in 2004, over 500 local choreographers have showcased their work at the festival. These have featured some 4 000 dancers from over 400 studios, dance schools, groups and professional companies from across the province, and in styles ranging from African to Spanish and contemporary to classical.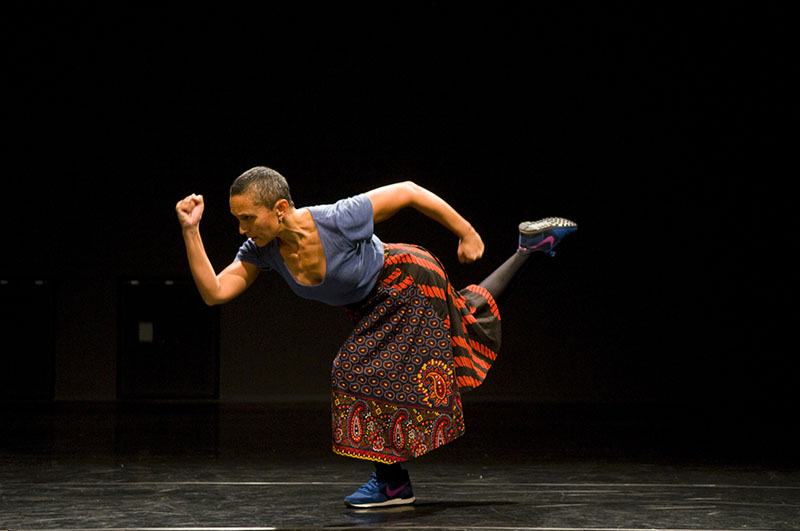 Three streams
Headlining this year is the commissioned work Autho(r)ise. It was created by choreographer, dancer and teacher Themba Mbuli, who was the recipient of the 2016 Standard Bank Young Artist Award for dance.
Mbuli has been performing for 17 years. He is also the co-founder of both the Broken Borders Arts Project and the Unmute Dance Company, which seeks to forge a path for integrated dance in South Africa and uses the arts to inspire the inclusion of people with disabilities in society.
This year's commissioned work features individual dancers who successfully auditioned for a place in the piece.
The festival opens with two performances by the Johannesburg-based company Moving Into Dance Mophatong on 5 and 6 October at 20:00. Known for its integrated studio environment and for its renderings of Afrofusion and edudance, this internationally acclaimed company is a significant developmental dance organisation.
Performances are spread out over three streams. The Main Programme, which includes invited and commissioned works and pieces by established choreographers and companies, runs for the duration of the festival.
The Off-Main Programme takes place on Saturday, 7 October, and showcases the work of up-and-coming and student choreographers. The Fringe Programme, taking place on Saturday, 15 October, includes pieces by youth, school and traditional dance groups as well as dance schools.
For discounted school or group block bookings, fundraisers or charities contact Sharon Ward on 021 680 3962 or Carmen Kearns on 021 680 3993.
---