"Routes to Roots is about honouring Africa through movement," says Lisa Wilson, head of contemporary dance at UCT's School of Dance and co-director of the production.
It was staged on 6 May at the Baxter Concert Hall as part of UCT's annual celebration of all things African; Africa Month. The roots in question are the African roots shared by people living on the continent and those in the African diaspora.
Wilson is originally from Jamaica and in addition to directing, she also choreographed one of the dance pieces showcased - Celebration of Baptism. Maxwell Xolani Rani, the head of African dance and the production's co-director, describes her creation as an exploration of the "ritual of baptism in the Caribbean and its similarity to some of the religious practices of Africa".
Rani goes on to say, "African bodies left the continent through slavery and crossed the Atlantic. Those who left took the culture, traditions, religion and ritualistic elements (of Africa) with them. That's why African-Americans love their traditional (African) dances because it signifies their identity and gives them a sense of belonging. Now they are coming back (metaphorically) to claim back their identities as children of the African soil through modernity - through hip-hop for instance. The African diaspora has come to influence Africans."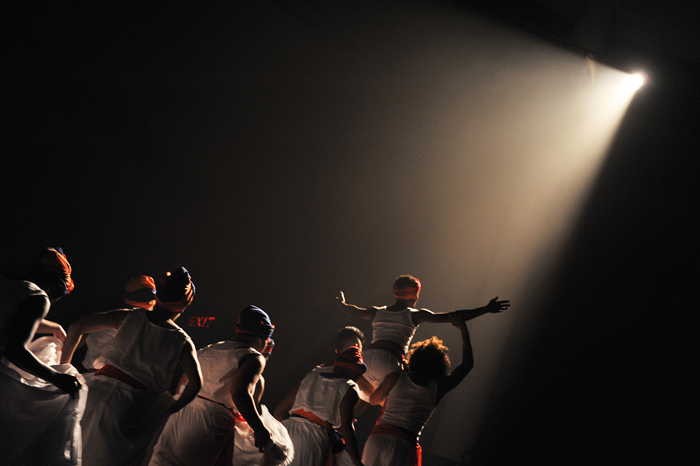 The works that make up the production were choreographed by faculty members and performed by second, third and fourth year dance students as part of the repertory requirement for their African and contemporary dance courses.
One of the messages that Wilson and Rani want to convey through dance is that certain roots, like those that give rise to xenophobia and religious intolerance, need to be weeded out. "We seek to honour and remember those who lost their lives as a result of the recent xenophobic attacks, also those killed in the Garissa, Kenya attack," explains Wilson.
She also views dance as a means for greater integration between Africans and a vehicle for transformation. "Students performing in this production are engaged in a process that allows them to experience and integrate with other parts of Africa. In terms of transformation it's not just good enough for students to see each other and participate beside each other in class. They need to embody (put onto their bodies) the other types of expression, explore how those other bodies speak, because it is a deeper way of integrating with the 'other' in the class."
Plans are afoot to restage some of the dance pieces on the UCT campus during Africa Month.
Story by Abigail Calata. Photos by Michael Hammond.
---
This work is licensed under a Creative Commons Attribution-NoDerivatives 4.0 International License.
Please view the republishing articles page for more information.
---