Want to hear about Brexit and Trump from a former British MP? Come to the Vice-Chancellor's Open Lecture on Monday, 24 July 2017, for an insider's view of recent developments in world politics.
The Right Honourable Lord Peter Hain's CV is both imposing and inspiring.
The Labour MP for Neath between 1991 and 2015 was a senior minister for 12 years in Tony Blair and Gordon Brown's governments, where he served as Secretary of State for Wales, Northern Ireland, and Work and Pensions; and as the Leader of the House of Commons. He was also Europe Minister, Foreign Minister and Energy Minister. He chaired the UN Security Council and negotiated international treaties curbing nuclear proliferation and banning the conflict-inducing trade in blood diamonds.
Hain's lecture is titled "Trump, Brexit and Globalisation" and will draw on his experiences of nearly 50 years in politics, and as an anti-apartheid and anti-Nazi activist in Britain during the 1970s and 1980s.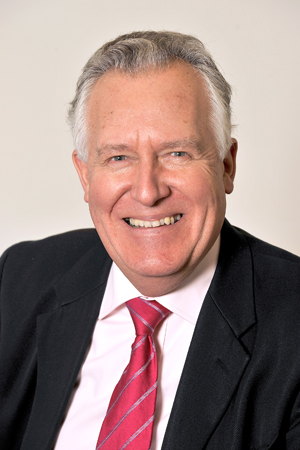 In sum, his lecture asks if populist backlashes against political elites in the USA and Europe mean producing leaders the likes of Donald Trump and Emmanuel Macron and phenomena such as Brexit, and whether this shows that globalisation and free trade are unsustainable. Explaining how all this will affect South Africa, Hain argues that the prevailing neoliberal world economic order must change.
He presents a case for government intervention in regions that have drawn the short end of the globalisation stick, where poverty and unemployment are rampant as shipyards, mines and factories have closed, with imports made by cheap labourers in the East being preferred.
Hain is currently Visiting Professor at the Wits Business School. His critique of, and alternative to, neoliberalism, Back to the Future of Socialism, was published by Policy Press in 2015.
The lecture takes place at 18:00 on Monday, 24 July, at the New Lecture Theatre on upper campus.
Please RSVP if you would like to attend...
---
This work is licensed under a Creative Commons Attribution-NoDerivatives 4.0 International License.
Please view the republishing articles page for more information.
---