UCT's best and brightest scholars, plus a lauded activist, were toasted at a pre-graduation cocktail function on 13 July 2017, on the eve of a day of capping and clapping.
The university's Distinguished Teachers of 2016, winners of various awards and a soon-to-be honorary graduate were all fêted by Vice-Chancellor Dr Max Price at the reception.
In announcing the six Distinguished Teachers – an unusually high number – Price noted that the Distinguished Teachers Awards (DTA) Committee's job last year was made especially tough by the 41 teachers who were nominated.
"In its 2016 deliberations the DTA Committee expressed that it could not ignore the current higher education and institutional context, and unprecedented number of nominations received," he said. "The committee reached a decision that these are indeed exceptional circumstances, and that there are six truly outstanding candidates, to whom the committee would be justified in awarding six awards for 2016."
The teachers, then, who embodied "the status of teaching that we should all aspire to in solving society's problems", are:
Associate Professor Ryan Kruger from the Department of Finance and Tax
Dr Jonathan Shock from the Department of Maths and Applied Maths
Dr Janice McMillan from the Centre for Innovation in Learning and Teaching
Dr David Erwin from the Department of Maths and Applied Maths
Dr Miguel Lacerda from the Department of Statistical Sciences
Associate Professor Jimmy Winfield from the College of Accounting.
Professor Chuma Himonga of the law faculty was conferred the Alan Pifer Research Award for socially responsive research, which is the vice-chancellor's annual prize in recognition of outstanding welfare-related research medicine, economics, science, engineering or social research.
Himonga was recognised for nearly 40 years of researching customary law, and in doing so advancing the rights of women, children and indigenous communities.
In rural Africa, customary law regulates the lives of millions – people who live at a complex and shifting intersection of traditional and state institutions, said Price.
"Equally, black Africans living in towns often regulate many aspects of their lives using a combination of customary law and other systems of law in a country's legal system.
"Himonga, as a leading scholar on both common law, which is the law of European origin in African legal systems, and customary law – a community's customs or practices that were never codified but are so common that they are considered legally enforceable – is uniquely placed to speak to overlaps between these systems of law."
Chimonga's life's work was advancing the rights of Africa's marginalised, and the long history of her work's impact included co-founding Women and Law in Southern Africa, an activist-research organisation, in 1988, and convening and coordinating the All Africa House Fellowship Programme for the past six years.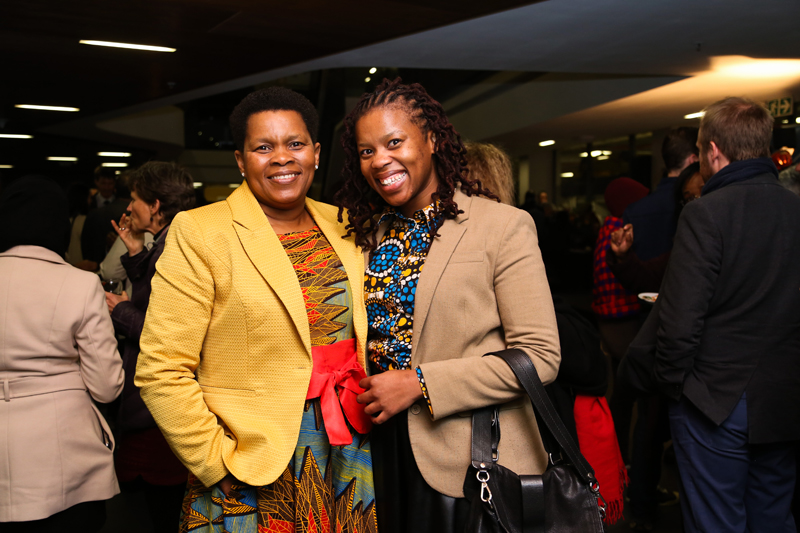 Professor David Chidester of the Department of Religious Studies was congratulated for winning the UCT 2017 Book Award for Empire of Religion: Imperialism and Comparative Religion (University of Chicago Press, 2014), which is part of Chidester's mission to decolonise his discipline, and Associate Professor François du Toit, of the South African College of Music, bagged the Creative Works Award for the Five Beethoven Concerti, a 90-minute marathon of a classical performance.
Chidester and Du Toit would be receiving their awards at a graduation ceremony on 14 July.
Celebrated activist Abdurrazak 'Zackie' Achmat was also at the ceremony and was lauded for his many contributions to social justice in South Africa over the past decades. Achmat would receive a doctorate of law, honoris causa, at the 09:00 graduation ceremony on 14 July.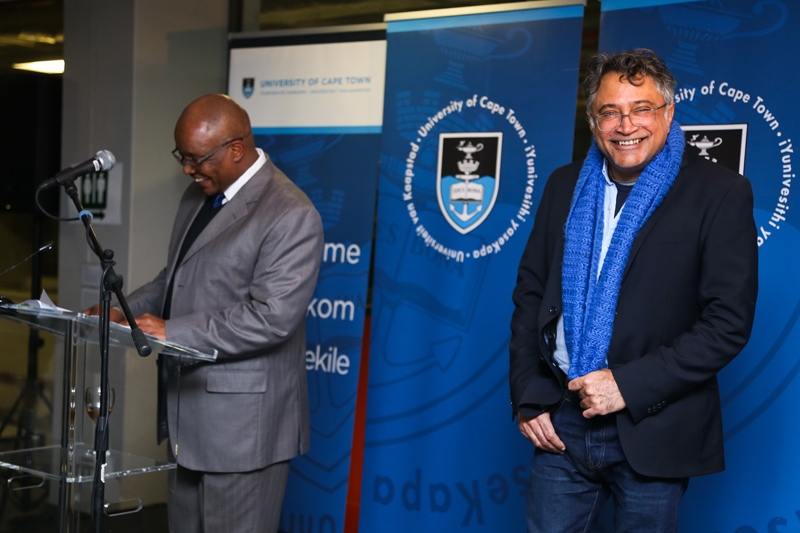 ---
This work is licensed under a Creative Commons Attribution-NoDerivatives 4.0 International License.
Please view the republishing articles page for more information.
---