UCT's College of Fellows has awarded the Young Researcher Award to three young academics to honour the significant contributions each have made to research in their particular fields. The
College of Fellows
was established by the Council of the University as recognition of distinguished academic work by permanent academic staff.
Vice Chancellor, Dr Max Price, honoured this year's award winners at the annual Fellows dinner on Wednesday night.
The awardees are:
Dr John Ataguba
Senior Lecturer in the Health Economics Unit, School of Public Health and Family Medicine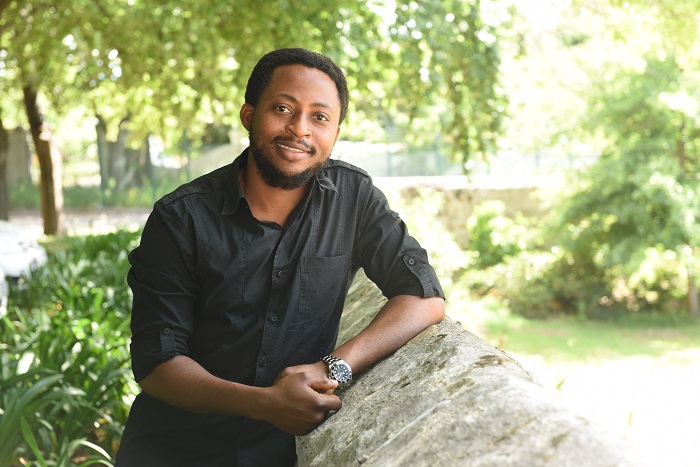 Ataguba has made significant impact in the field of health and economic research in South Africa and in Africa. He has earned international praise for his innovative research projects on equitable health financing and universal health coverage in many African countries including in South Africa. He undertook the first ever comprehensive analyses of equity in health financing and health inequality in South Africa. These analyses have been central to the South African National Health Insurance (NHI), a policy proposal by the Department of Health for a health financing system designed to pool funds to provide access to health services for all South Africans based on their needs rather than socio-economic status.
Ataguba holds an NRF Y1 rating and, in the past five years, has published 40 international peer-reviewed scientific articles in the top journals of his field. He has an Honour's degree in Economics from the University of Nigeria, a Master of Public Health degree, specialising in Health Economics and a PhD in Economics, both latter degrees from UCT. He is also a Commonwealth scholar, an executive member of the South African Young Academy of Science and a member of the Board of Trustees for the African Health Economics and Health Policy Association. He is the recipient of several awards. In 2016, he received the UCT-Harvard Mandela Fellowship.
Dr Mohlopheni Marakalala
Senior Lecturer, Division of Immunology, Department of Pathology;
Associate Member, Institute of Infectious Disease and Molecular Medicine (IDM);
Visiting Scientist (Adjunct), Harvard School of Public Health
Marakalala's current research focuses on tuberculosis (TB)-related lung damage, and development of new therapies against the disease. His recent work in this area was published in the prestigious journal, Nature Medicine.
In 2008, he was awarded the Bronte Stewart Research prize for the most meritorious PhD thesis submitted by a doctoral student at the Faculty of Health Sciences. He went on to complete postdoctoral training in Immunology at the IDM followed by another three and a half years of postdoctoral training in Infectious Diseases at Harvard University (2012-2016). His postdoctoral work produced a number of research articles and reviews in leading journals, including Nature Medicine, Immunity, Plos Pathogens, PNAS and Cell Host Microbes, and he has presented his work in over four continents.
His awards include the Sydney Brenner Fellowship (2010), the 2015 Next Einstein Fellow, World Economic Forum Young Scientist (2015 and 2016) and the 2016 SAMRC Scientififc Merit Award for Outstanding Emerging Researcher (Silver Medal).
Dr Sahal Yacoob
Lecturer in Department of Physics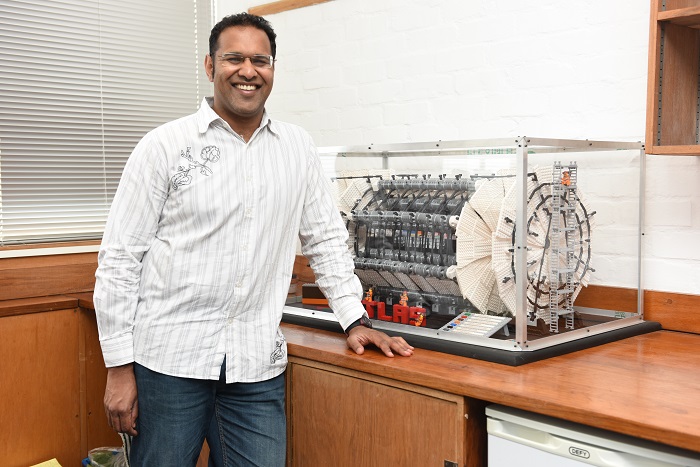 A particle physicist, Yacoob investigates the fundamental interactions between the elementary particles in our universe in order to further our understanding of the world around us. He has been a part of one of the largest scientific collaborations in existence, called ATLAS at the European Organization for Nuclear Research (CERN) since 2010. He contributed to the discovery of the famous Higgs Boson, often referred to as the 'God Particle'. Its ground-breaking discovery was proof of the mechanism by which the building blocks of matter gain their mass. Yacoob is still actively involved in the ATLAS project.
From 2002 to 2010 Yacoob was a member of the DØ Experiment – a worldwide collaboration to investigate the fundamental nature of matter – at Fermilab in the United States (US). The groundbreaking work done there informed his doctoral research in experimental particle physics at Northwestern University in the US.
Yacoob has presented his research at some of the most prestigious conferences in his field. There are 713 publications attributed to him since 2005, and 250 publications since 2014.
---
This work is licensed under a Creative Commons Attribution-NoDerivatives 4.0 International License.
Please view the republishing articles page for more information.
---