The fires that have been ravaging the Cape Peninsula have raised concerns about the survival of local animal populations – especially the area's already beleaguered baboons. Professor Justin O'Riain, head of UCT's Baboon Research Unit, talks about what measures are in place to help baboons in a crisis.
There are fortunately very few baboon troops left in the area that burnt, says O'Riain, with troops having been culled from Hout Bay, Chapman's Peak, Muizenberg and Kalk Bay in the late 1980s and early 1990s. However, Tokai is still home to a baboon community.
"The remaining baboons in the northern section of Table Mountain National Park are in the Tokai area and here they have largely been protected indirectly by efforts to protect the plantations.
"The previous large fire of 2000 did not burn the plantation and this reinforced their use of the area – a refuge with food and water. Baboons prefer exotic vegetation to fynbos and thus the Tokai plantations represent preferred habitat. Together with an absence of predators and improved management, this has seen their numbers double in the previous decade.
"This fire, however, has impacted on the Tokai plantations and at this stage the extent of home range loss is unknown."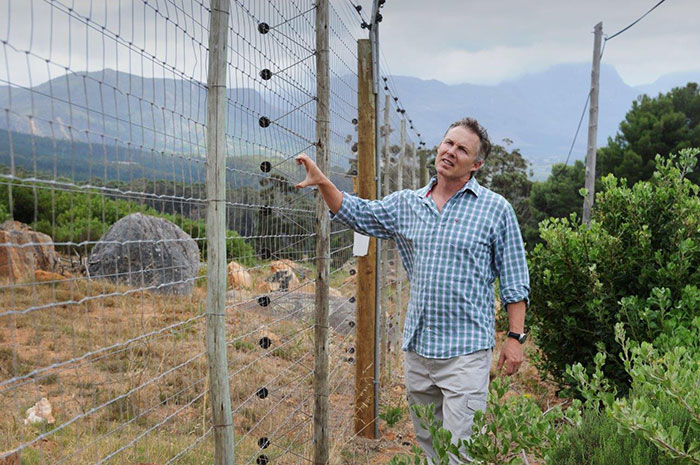 Good neighbours: Prof Justin O'Riain at a game fence erected around Zwaanswyk, on the border of the Tokai Forest, to prevent conflict between humans and neighbours like the chacma baboon. The slopes above Zwaanswyk took a heavy toll in the recent fires, raising questions about the fate of the Tokai baboon troop.
Feeding baboons in crises
Importantly, says O'Riain, the existing management protocols for baboons on the Peninsula includes the option to provide food during a crisis such as an extensive fire.
"Our group completed research in 2011 (Kaplan et al. 2011, International Journal of Primatology) that derived short-term solutions to a crisis in either [baboon] management, such as a strike by the baboon rangers, or an extensive fire such as we're experiencing now.
"We used maize kernels, distributed in large patches some distance from the urban edge, to lure the troop away from potential conflict and sustain them during the crisis. These food patches proved highly effective at keeping the troops in natural land and we were able to shift home ranges substantially over a two-week period."
However, this kind of provisioning is not a long-term solution because of the negative effects associated with feeding wild animals, he adds.
"Fortunately, fynbos is fire-adapted and in a couple of weeks the vegetation will return and provide natural food for the baboons.
(As UCT fynbos ecologist Dr Adam West points out, newly burnt fynbos is a far richer source of food for animals than mature fynbos, due to new growth springing up. Animals usually flock to newly burnt areas to feed.)
"If the Tokai plantation is substantially affected, then the troops will have to start moving into other areas where they used to forage, such as Noordhoek, Muizenberg and Chapman's Peak, and exploit newly emerging plants and shellfish on the Atlantic coast."
Story by Helen Swingler. Photo of Prof Justin O'Riain by Michael Hammond. Photo of baboon by Jaco Marais/Foto24.
Donate to the Volunteer Wildfire Services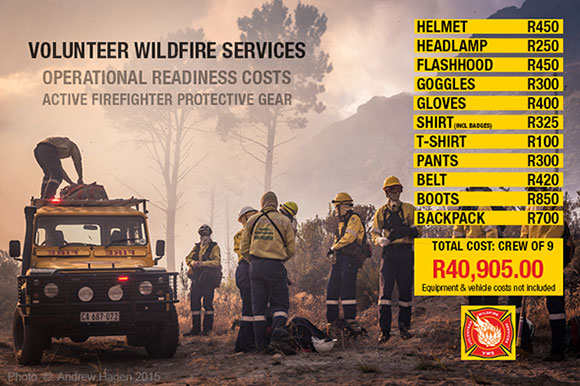 ---
This work is licensed under a Creative Commons Attribution-NoDerivatives 4.0 International License.
Please view the republishing articles page for more information.
---