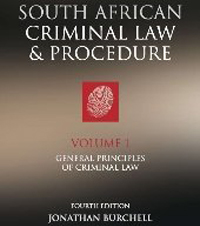 South African Criminal Law and Procedure Volume I: General Principles of Criminal Law by Prof Jonathan Burchell of UCT's Department of Public Law. This fourth edition of the title contains a substantially revised text and commentary on the general principles of the South African criminal law, including an audit of the first 16 years of Constitutional Court jurisprudence in this field.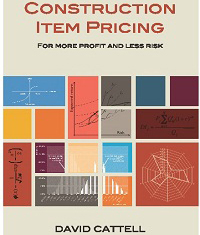 Construction Item Pricing: For More Profit and Less Risk by UCT alumnus David Cattell outlines a new approach, called Construction Unit Pricing Theory, which is intended to lay a new foundation for a scientifically-based approach to item pricing. It shows that contractors could increase their profit by as much as 150% without much change to their risk.*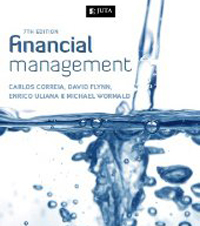 UCT's Prof Carlos Correira, Prof Enrico Uliana and Assoc Prof Michael Wormald are three of the four authors of Financial Management 7E. Now in its 7th edition, Financial Management is the leading text on the theory and application of corporate finance in southern Africa.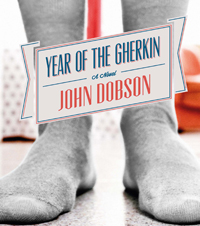 Year of the Gherkin is the hilarious debut novel of UCT MA graduate, award-winning journalist and erstwhile Ikey rugby couch John Dobson. Set in Cape Town, this is a witty account of the trials and tribulations of Jason Brydon, who dreams of a better life but whose ambitions are marred by constant strife.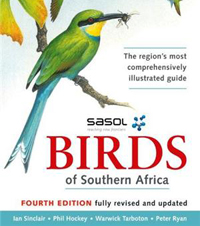 UCT's Prof Phil Hockey and Assoc Prof Peter Ryan are two of the four authors of Sasol Birds of Southern Africa IV, which remains the region's most comprehensively illustrated (and trusted) field guide. This fourth edition has been greatly improved by the addition of (among other features) group introductions, calendar bars showing species' occurrence and breeding periods, and sonograms depicting the calls of tricky bird groups.
*Published by UCT Press
---
This work is licensed under a Creative Commons Attribution-NoDerivatives 4.0 International License.
Please view the republishing articles page for more information.
---