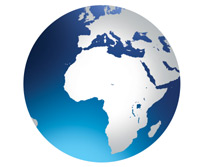 (Sources: Independent Online, All Africa.com, Chronicle for Higher Education.)
Ahmed Essop has been named the new CEO of the Council on Higher Education, succeeding Prof Cheryl de la Rey, who has taken office as principal and vice-chancellor at the University of Pretoria. Essop is well known in higher education circles, having served for many years as chief director in the higher-education branch of the former Department of Education, and more recently as an independent consultant in higher education.
Higher Education Minister Blade Nzimande will commission an independent investigation into problems at the Durban University of Technology (DUT), following violent protests by students that forced the institution to close its doors until next term. The DUT also secured a High Court order against 15 SRC members, preventing them from inciting violence or disruptions and vandalism on campus.
A parliamentary report on Higher Learning in Rwanda has revealed that all 26 of the country's higher-education institutions operate under "pathetic" conditions. The report exposes shortfalls within the education sectors ranging from the quality of its graduates and the education offered to the poor salaries of tutors and the lack of teaching equipment.
Only 1.8% of the 234 682 learners that sat for Nigeria's 2009 secondary school exams have passed with five credits and above, including credits in English and math, the minimum requirement for admission into university. One news source labelled this "one of the most dismal performances in the history of public examination at secondary level in Nigeria".
Guild elections - similar to SRC elections - at Uganda's Makerere University were delayed after week-long violence at the campus, triggered by the killing of two students on March 15 during the last leg of the campaigns. One candidate was disqualified after he was found guilty of absconding with polling materials, assaulting polling officials and inciting violence.
Following three suspected suicides in under a month, students at Cornell University in the US gathered for a "Lift Your Spirits" meeting, an event intended to brighten the mood on campus. In addition, the university has been running a massive campaign to offer and voice its support to students. While it may have a reputation as a "suicide school", the university has indicated that historically, Cornell suicides have not been higher than national statistics predict for a university population of 20 000 students: about two per year.
A classroom disruption that ended in the arrest of a student at the University of Wisconsin in the US received widespread attention after a video of the altercation made its way onto YouTube. The student who was arrested had argued with her professor about an examination question and had thrown a water bottle at another student who intervened, according to reports.
Universities in England, fearing further budgets cuts, received good news instead, which the Chancellor of the Exchequer announcing $403 million in new government support to help them pay for 20 000 additional student places. In addition, the chancellor also announced a new $52 million university enterprise capital fund to support innovation and spinoff companies.
A bill that would permit foreign universities to set up campuses in India overcame a major hurdle recently when it was passed by the prime minister's cabinet. The measure has been four years in the making.
---
This work is licensed under a Creative Commons Attribution-NoDerivatives 4.0 International License.
Please view the republishing articles page for more information.
---