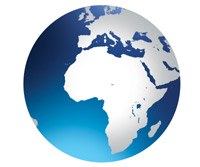 Secretary of State Hillary Rodham Clinton has reversed the Bush administration's decisions to bar two prominent foreign Muslim scholars, Adam Habib, a South African political commentator, and Tariq Ramadan, a European scholar of Islam, from entry into the US.
Vice-chancellors could be ousted by the funding council under new proposals at the London Metropolitan University. The plans follow the recent stand-off between funding chiefs and the university, which led to the claw-back of tens of millions of pounds from the institution.
Some male lecturers in Ghana and Tanzania "consider it their right to demand sex for grades", researchers at the University of Sussex have found. Louise Morley and Kattie Lussier wrote their study after encountering widespread reports of sexual harassment suffered by female students in the two countries' higher education systems.
China and Other Asian countries are responding to the global recession with massive public investment in higher education while Western nations cut university budgets, an international conference has heard. Among the speeches at the World Universities Forum in Davos, Switzerland, were two that highlighted contrasting government and public attitudes to higher education in China and the US.
Rubber bullets were fired at students at the Durban University of Technology after a protest over fee hikes led to a violent clash between students and security. Three people were injured. Registration is back to normal after striking students decided to suspend their protest action.
More of Britain's poor are attending university than there were in 2004, but the wealthiest remain more likely to win a spot where space is limited. Demand for varsity spaces among middle-income earners has been hard hit by increased fees.
Dr Khaled Al-Anqari, the minister of Higher Education in Saudi Arabia, has opened the International Exhibition for Higher Education. Over 300 institutes are represented in this first-time event, hoping to attract Saudi students. Participating countries include the UK, the US, Canada, India, South Africa, Poland and Australia.
The Carnegie Corporation of New York has announced that it will commit US$30 million over the next three years to a new higher education in Africa strategy that will prioritise strengthening the next generation of academics and university leaders. The foundation has spent more than US$100 million supporting higher education in Africa in the past decade.
---
This work is licensed under a Creative Commons Attribution-NoDerivatives 4.0 International License.
Please view the republishing articles page for more information.
---