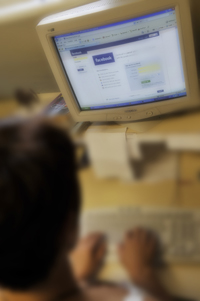 "My boss says I used too much Internet bandwidth last month. How does she know how much I used when I don't even know? And why does she even care? I still finish all my work on time."
The reality is that in South Africa, high Internet bandwidth costs mean that UCT simply cannot afford to waste bandwidth. By providing managers with regular reports on their staff members' bandwidth usage we hope to change usage behaviour patterns and utilise this precious resource more efficiently. After all, we've been managing telephone usage in the same way for years.
UCT spends R700 000 per month on Internet bandwidth, yet our researchers, academics and students still battle with slow Internet access speeds. So, what is the difference between us and other organisations? For a start, UCT embraces the Internet as a learning and research tool, and doesn't deny anyone access to it.
Some organisations don't allow everyone to access the Internet - you first have to prove that it is necessary to your job function. Other tertiary institutions charge their staff and students for their Internet usage. UCT, on the other hand, provides it at no personal cost to the individual.
Your manager keeps an eye on how much you have downloaded - not what you downloaded! Even though the university doesn't monitor what you're downloading, you need to remember that it is illegal to download movies, music or any other material protected by copyright laws. Downloading this kind of material also sucks up huge amounts of Internet bandwidth that could be put to better use. While moderate personal use is acceptable, excessive non-work or non-academic use of bandwidth is considered to be abuse.
Do you know how much you download?
You probably have a vague idea, but if you need something more accurate, try this out. Go here - a commercial tool that shows your Campus Internet Quota. Click on "Personal statistics", log in and make a note of your recorded usage.
Browse around one of your favourite websites for a while, then go back and check your usage again. You'll probably be shocked. Most people underestimate their usage until they use a tool like this.
You may think that changing your Internet usage would be a drop in the ocean, but imagine what over 30 000 collective drops could do for all those thirsty researchers out there.
---
This work is licensed under a Creative Commons Attribution-NoDerivatives 4.0 International License.
Please view the republishing articles page for more information.
---