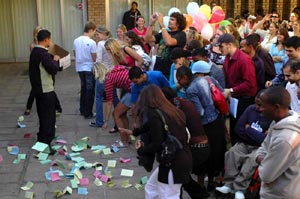 Healthy times: Each year, the Faculty of Health Sciences hosts a special event where they release exam results, name the top performers in the various programmes, and students then shower each other with bubbly. Here are a few shots from the occasion.
It's grad week and a few thousand students will cap over the next days. There are also a few other highlights.
This week, thousands of students will close a chapter of their academic lives, donning hoods and gowns to be capped in the stately Jameson Hall to choruses of ululation and applause.
As has been the case for many years, the bulk of students (2 667) will graduate from the larger humanities and commerce faculties.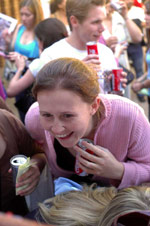 Four senior doctorates will be conferred during graduation week: a DLitt to Professor Pippa Skotnes of the Michaelis School of Fine Art, a DSc (Med) to Professor Solly Benatar of the Department of Medicine, a DSc (Med) to Honorary Professor Wulf Utian of the Department of Gynaecology and Obstetrics, and an MD in paediatrics to Dr Mark Hatherill of the School of Child and Adolescent Health.
Senior doctorates are awarded for "substantial and original contribution to knowledge via work published over a period of years". A total of 82 doctorates and senior doctorates will be conferred across the six faculties.
Of the total number of 4 507 graduands, the Faculty of Commerce will award 1 326 degrees, including 798 Bachelor of Business Science and Bachelor of Commerce degrees, 105 honours degrees and 363 postgraduate diplomas.
The Faculty of Humanities has 1 341 graduands. Of these, 820 will receive bachelor degrees and 357 will be awarded honours, master's and doctoral degrees.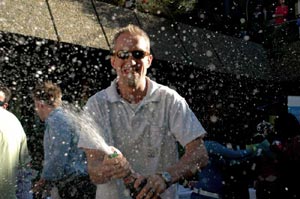 Graduates from the Faculty of Engineering & the Built Environment number 690, of which 546 are undergraduates. They will award 10 doctoral degrees, 62 master's and 66 honours degrees.
The Faculty of Health Sciences has 460 graduands, including 169 MBChB graduates – the first class to complete the new curriculum – and 130 with bachelor degrees other than MBChB, 109 honours and master's degrees and 15 doctorates.
The Faculty of Law has 151 graduands. In addition, the faculty will award 90 Bachelor of Law degrees, 49 master's degrees, four doctoral degrees and eight postgraduate diplomas.
The Faculty of Science will graduate 538 students, with 307 due to receive bachelor degrees. Twenty-three graduands will be awarded doctoral degrees and 208 will receive honours or master's degrees.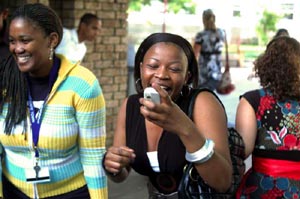 In addition, UCT will confer six honorary doctorates. The most widely publicised of these is the honorary doctorate (LLD) honoris causa that will be awarded to Aung San Suu Kyi, the Nobel Peace Laureate and Burmese democratic leader who is currently under house arrest in Burma.
The degree will be accepted on her behalf by fellow Nobel Peace Laureate, Emeritus Archbishop Desmond Tutu, at the graduation ceremony on 10 December, International Human Rights Day.
Honorary doctorates will also be conferred on Lord Steyn, the retiring senior member of the Judicial Committee of Lords, writers and theatre directors David Kramer and the late Taliep Petersen, engineering scientist Professor Mark Dry and earth scientist Professor George Philander.
UCT graduations take place from Monday to Friday, 10 to 14 December.
---
This work is licensed under a Creative Commons Attribution-NoDerivatives 4.0 International License.
Please view the republishing articles page for more information.
---