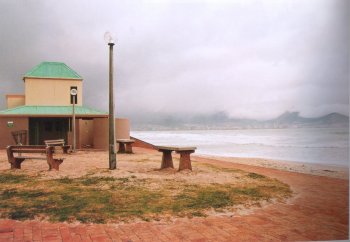 Desolation: Katrin Pollmann sees her work as "a landmark of progress for today's world".
AMONG the last group of exhibitions to be opened by the UCT-based South African Centre for Photography for its Month of Photography (MoP) was that of German student, Katrin Pollmann.
About two weeks ago, Pollmann, currently registered at the Centre, launched her exhibition titled Space Oddity at Frieda's, a restaurant-cum-lounge on Bree Street in Cape Town. Pollmann's photographs will be on display until at least the end of April, one of a number of displays to run past the MoP's closing date of April 14.
Pollmann's work features shots of locations – mainly buildings and other structures – in and around Cape Town, all human-less stills that accentuate the space and symmetry of the constructions. "I see South Africa through the eyes of a foreigner," Pollmann noted of her portfolio.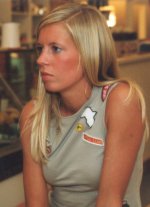 "I am not used to what I see. My pictures stand as questions, as a starting point of self-reflection and as a landmark of progress of today's world.
"In some aspects my pictures contain what Thomas Wagner said about Stephan Shore's photography – 'topographic of the nameless and sensationless everyday'."
An artist at play: Katrin Pollmann at the launch of her exhibition at Frieda's in Bree Street, Cape Town.
---
This work is licensed under a Creative Commons Attribution-NoDerivatives 4.0 International License.
Please view the republishing articles page for more information.
---