As multiple crises converge on the environment and people, rapid responses have been the order of the day – and the University of Cape Town (UCT) has not been spared.
From a looming Western Cape drought calamity in 2017/2018 to an unforeseen COVID-19 pandemic and a devastating fire that ripped through certain parts of the university in 2021 … add to that the insurmountable and unpredictable rolling blackouts from power utility Eskom and it is clear quick turnaround strategies are needed to cushion the blow on the university community.
UCT's director of Environmental Sustainability in the Office of the Vice-Chancellor, Manfred Braune, told the gathering of the International Alliance of Research Universities (IARU) conference that dissipating funding from the national Department of Higher Education and Training, and budget constraints remain; however, this has been taken into account as to how best to mitigate the effects of the multi-faceted issues facing the university.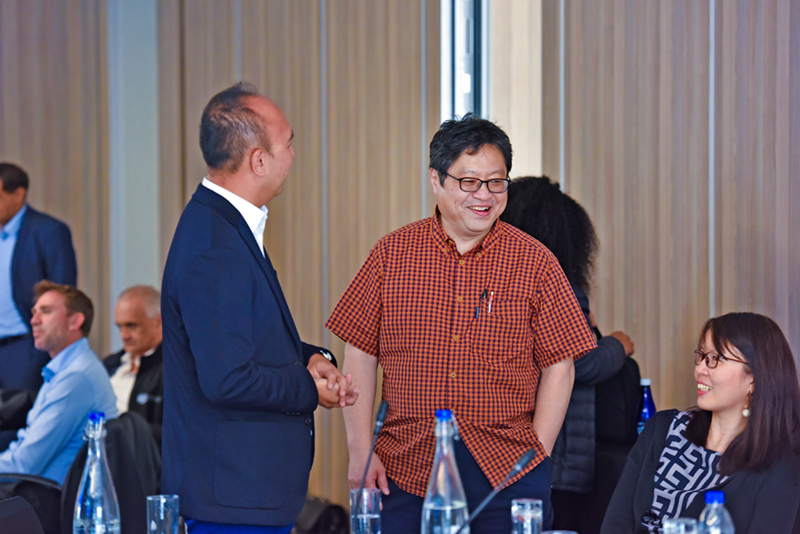 Commenting on the drought, Braune told attendees at the UCT Graduate School of Business: "One of the biggest ways the university responded [to the drought] was through a massive marketing and communication campaign and the Communication and Marketing Department ran a 'Stop the flow' campaign with stickers plastered across campus and that made a massive difference.
"There were also physical infrastructure changes but not too many because you cannot transform your infrastructure very quickly. Most of the changes we saw were behavioural changes."
An R80 million-funded post-drought response was initiated by the university, Braune shared.
"We started with getting consultants on board to produce a strategy on water sustainability and from there we developed projects and programmes that we are now in the middle of rolling out.
"This includes fixtures and fittings that are being changed, mainly in the student residences because that's where our consumption is highest; our underground services had to be digitised and that was a massive project for the university with scanning all our underground services and just understanding what the water networks are," said Braune.
"We took a strategic decision not to treat the water to drinkable levels because of the risks associated with that."
He said while there are teething issues with water pressure and some of the old piping systems, 11 residences have had their fittings and fixtures changed.
"There is a big central water recycling project we are looking at doing which recycles black water from residences to use for irrigation and toilet flushing. We took a strategic decision not to treat the water to drinkable levels because of the risks associated with that," Braune explained.
Rolling blackouts
The increase in severity of loadshedding over the last couple of years has caused havoc to the real estate team, Braune said.
"It's a real challenge in a constrained budget environment. Add to that the fact that there are multiple UCT campuses, each needing their own way of servicing. Our demand is too big to deal with temporary solutions.
"The only viable option we have currently is diesel generators to keep the lights on, but we are also thinking about how to get clean energy in over time so we can transition from a temporary solution [to] a long-term, more sustainable solution."
That long-term solution, Braune said, is in the form of getting the campus to net-zero status by 2050 or sooner.
"It has to work for students and staff, but also our bottom line."
The details of this solution are still in the infancy stage; however, Braune has already seen potential speedhumps such as the heritage buildings not being allowed to be renovated or altered, or buildings just being too old to take on clean energy solutions.
Ultimately, he said, the rollout must make good business sense and the social return needs to make sense as well. It must work for students and staff, but also our bottom line.
---
This work is licensed under a Creative Commons Attribution-NoDerivatives 4.0 International License.
Please view the republishing articles page for more information.
---