Three University of Cape Town (UCT) students are to wow scientists and thought leaders from across the world as they share their ideas at the Geneva Science and Diplomacy Anticipator (GESDA) Science & Diplomacy Anticipation Summit in Switzerland this October.
Rejoyce Kgabo Legodi, a film and media studies student; Bekithemba Ntoni, an international relations master's student; and Niel Swanepoel, who completed a political communication honours degree at UCT last year, will be heading off to Geneva for the summit taking place from 12 to 14 October. The summit is expected to convene over 600 international thought leaders in science diplomacy and thus expose the students to influential figures in the academic, diplomatic, impact, and citizen communities.
One of the three, the yet-to-be-determined winner of the UCT–GESDA Science Youth Anticipation Initiative, will take part in the final high-level plenary session together with young representatives from other continents.
"This partnership with GESDA is an opportunity to highlight African ideas, and thus work towards closing the widening inequality gap."
Legodi, Ntoni and Swanepoel were selected based on their submissions of applying the thinking of the GESDA 2021 Science Breakthrough Radar, which provides breakthrough predictions at five, 10 and 25 years in the future in 24 science and technology areas to their local context. The competition call came at the end of a weekly discussion series held by UCT in July and August at the invitation of GESDA, themed "Use the science of the future to shape your present".
UCT Vice-Chancellor Professor Mamokgethi Phakeng, who is also a GESDA board member, said that she hopes the finalists will offer the GESDA gathering unique scientific perspective and input, while they benefit from the sharing of knowledge from youth from across the globe.
"Our three finalists represent the future UCT is building, one in which our youth participate in the application of science as solutions. This partnership with GESDA is an opportunity to highlight African ideas, and thus work towards closing the widening inequality gap," said Professor Phakeng.
Dr Marga Gual Soler, the head of Science Diplomacy Capacity Building at GESDA, added: "This competition is part of our efforts to include young people from all over the world in the critical conversations about how scientific breakthroughs – from quantum computing and artificial intelligence to neurotechnologies or new decarbonisation materials – will impact people, society and the planet. While current leaders and policy makers must address the emergence of new technologies and scientific advances today, it is imperative to ensure the science anticipation work we do at GESDA functions in the service of future generations. We are looking forward to welcoming the UCT students together with other young leaders from other regions at the beginning of their educational and career paths to foster this intergenerational dialogue."
Biogas from manure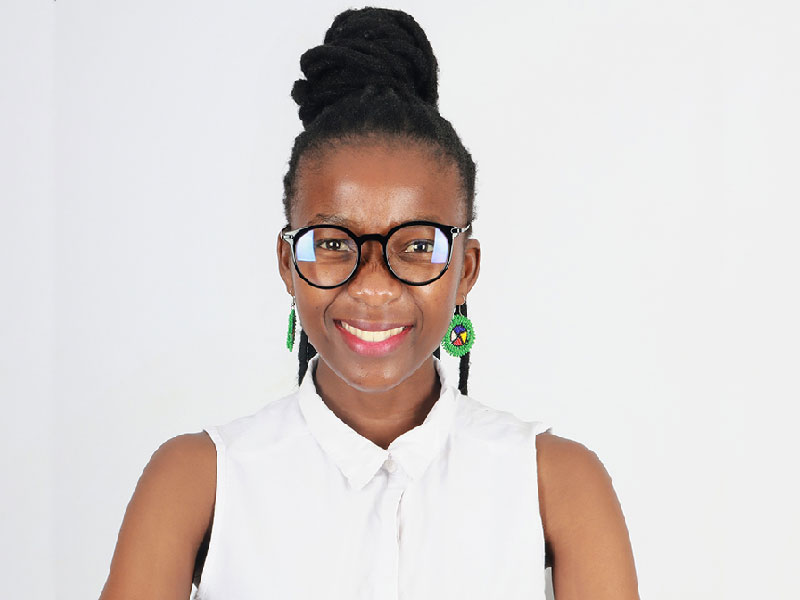 Legodi turned to alternative sources of energy for her idea.
"My idea is a biogas that is made out of kitchen waste ... It is renewable natural gas which will also be used later by farmers as organic manure, as it is made of cow dung and kitchen waste. Since I am from a rural area, people can benefit in many ways as a biogas will not only create job opportunities for homes and businesses that have previously been without it; with biogas being cheap to produce and cheap to set up, a business creating biogas can be a profitable one," she wrote in her entry.
She is currently doing a short course in film and media studies remotely from Mmotong Ga-Mokgokong in Limpopo. As she makes arrangements to attend, Legodi is formulating questions for the speakers and a few 30-second elevator pitches.
"My aim is to meet people of same mindset and goals and eventually grab an opportunity to present my idea of biogas initiated from cow dung and manure. I hope I score an opportunity to network and formulate future collaborations and also present my innovation to possible funders. I feel this summit is going to open lots of doors and opportunities for me and the world," she said.
Use satellites to signal climate events to rural areas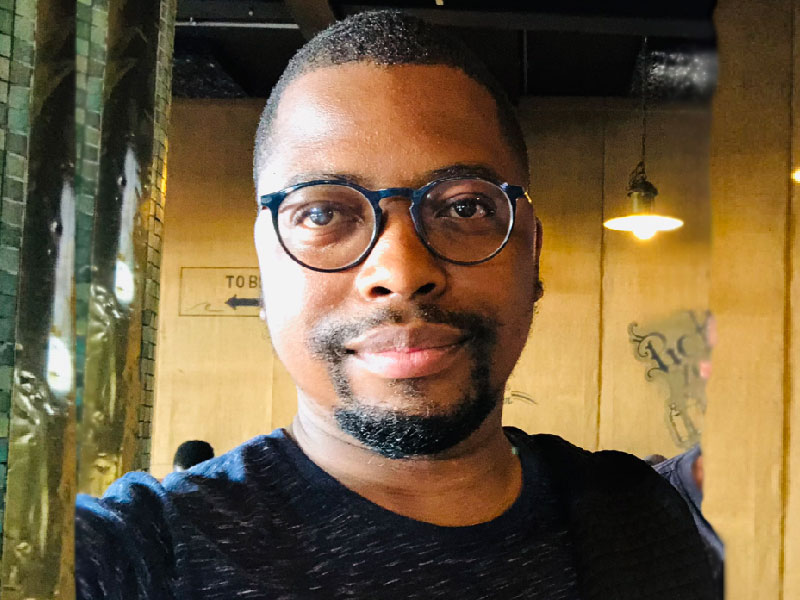 For his idea, Ntoni suggested that outer space resources, such as Low Earth Orbit (LEO) and Geosynchronous Earth Orbit (GEO) satellites can be used to monitor geological and climate events.
"Africa and South Africa, particularly due to historical spatial planning, has many communities – rural and urban – that are at risk of being adversely affected by climate events posed by global warming. Many of these communities are situated in areas that are either ill equipped for resilience or endemically unsafe, which creates an enduring threat to many livelihoods," he said.
"Outer Space resources mitigate such risks as they can predict and harness the technological power of these contraptions to keep people safe by emitting warnings through satellite telecommunication tools for governments, institutions and people to either prepare or evacuate their designated areas, ensuring the preservation of human life and infrastructure."
"I'm raising awareness on how it is important to fund and support projects in the Global South and how outer space can be conduit to achieve some of these aims."
The international relations student is currently in his final year of his Master of Science degree. Ahead of the event, he is reading up on key speakers and preparing to share his work on the importance of science diplomacy.
"I'm raising awareness on how it is important to fund and support projects in the Global South and how outer space can be conduit to achieve some of these aims. Overall, the aim is to emphasise that outer space is not a vanity project but a region in which we should actively be engaged in understanding its utility to tackle climate change and foster development."
Manage Africa's digital commons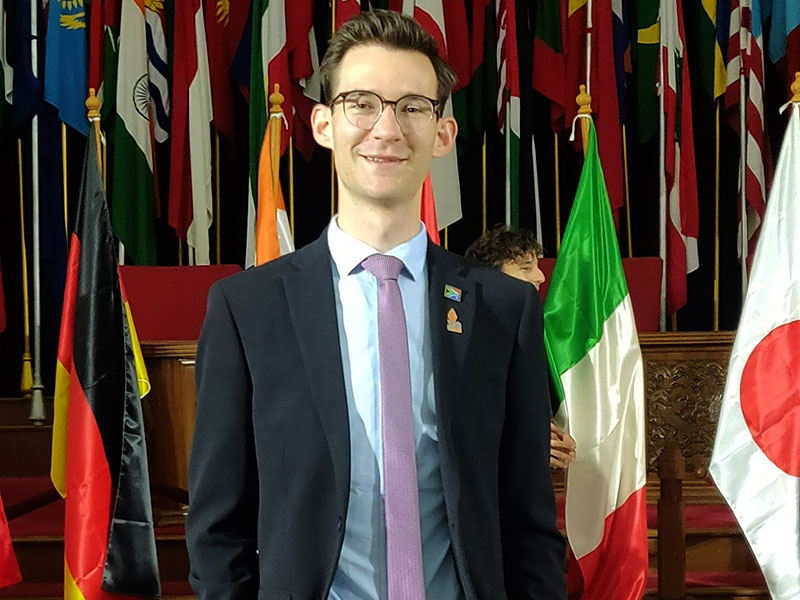 Swanepoel looked at digital commons in Africa for his submission.
"A 'commons' refers to a resource or area belonging to or affecting the whole of a community. I argue that better integration can be achieved through a long-term strategy that begins with successfully managing Africa's digital commons. Ensuring a secure and well-regulated cyberspace for Africa lays the foundation for a data-driven economy and efficient digital public services that can boost inclusive development and increase inter-continental cooperation. In my strategy, the digital commons are the piece of the puzzle that brings other emerging technology solutions into play," said Swanepoel.
In preparation for the summit, Swanepoel, who recently completed an internship with the United Nations in Namibia, is familiarising himself with the work of GESDA.
"Being proactive in finding synergies and mutual areas of concern is important to ensure I maximise the utility of the summit and repay the investment GESDA and UCT [have] made in me to attend this amazing occasion. I am also refining and sharpening my submission idea on managing Africa's digital commons."
---
This work is licensed under a Creative Commons Attribution-NoDerivatives 4.0 International License.
Please view the republishing articles page for more information.
---