Fundraising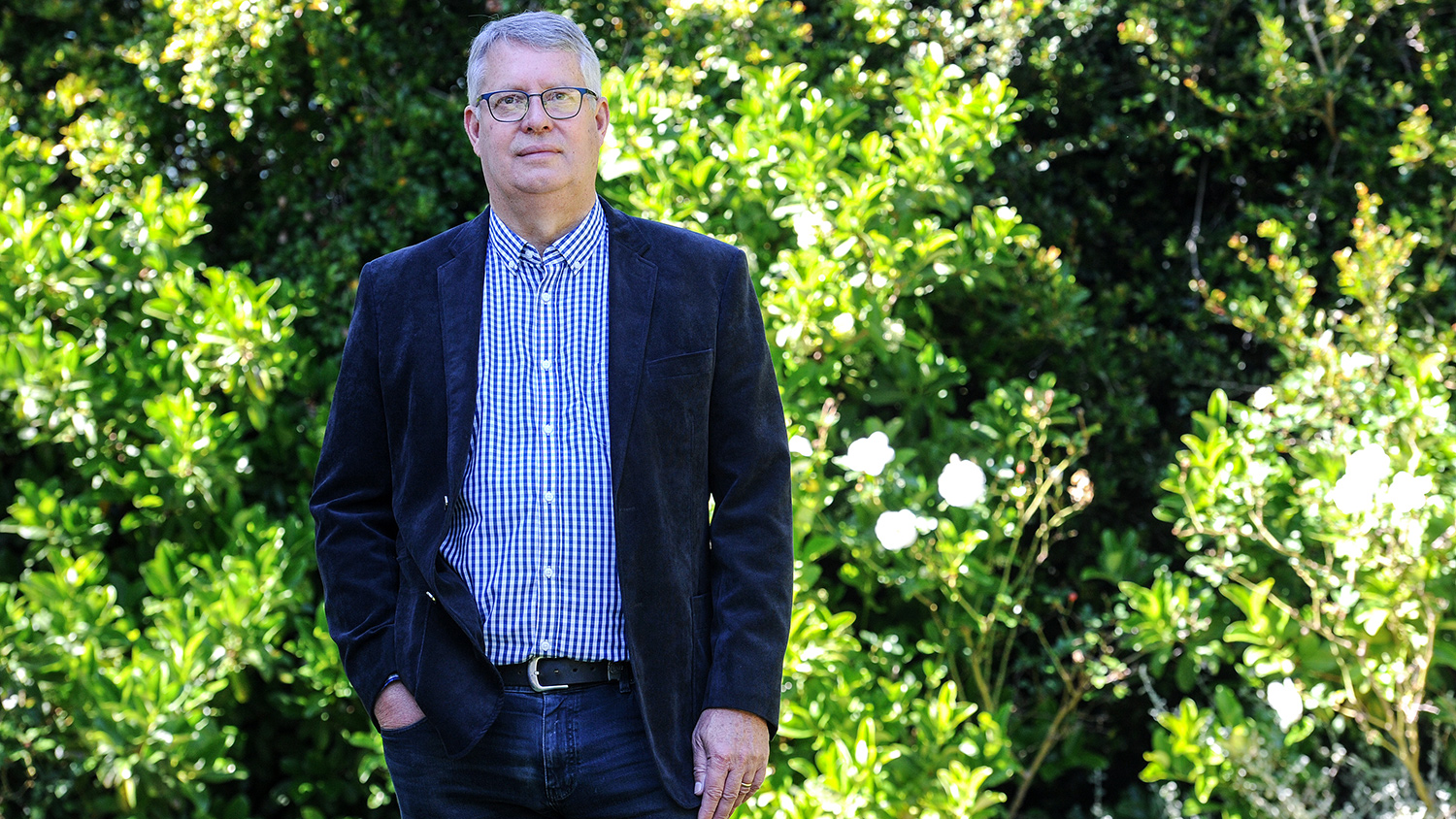 In 2020 the COVID-19 global pandemic dramatically altered the overall fundraising landscape and while we do not yet know what the full impact or the long-term effects will be, we have already witnessed that the higher education fundraising environment has suffered. Philanthropic resources came under pressure as a result of the economic fallout and have also been redirected to more immediate socio-economic challenges arising from the pandemic.
Against this background and the inevitable pressure on the university's income streams, DAD has continued to serve as a resource for the university in reducing the demands on the general operating budget (GOB) through the targeted mobilisation of philanthropic funds. DAD's work, carried out in close collaboration with faculties and in coordination with the Office of the Vice-Chancellor, continued to play the key role in the university's overall fundraising initiatives, including through connecting remotely with donors, as well as the trustees and board members of the various UCT trusts based in the United Kingdom, the United States and Australia, keeping them abreast of developments on campus and highlighting priority projects that needed urgent financial and other in-kind support.
The fundraising focus prioritised the university's most vulnerable students, particularly as this related to student financial aid, student disability services, student wellness and new teaching and learning needs under COVID-19. DAD established the COVID-19 Emergency Fund early in 2020, which raised R8.7 million. Several UCT staff, including members of the UCT executive, supported the fund. In November and December, DAD also circulated its annual alumni appeal campaigns locally and internationally to strengthen the COVID-19 Emergency Fund. The Vice-Chancellor – via a personal video appeal to alumni and friends – was key in leading these initiatives.
Despite a challenging year, the university received several substantial donations. In fact, it was a record year regarding donations income, which totalled R770 099 762. This excellent result was due to an extraordinary donation of R388 875 000 in the second quarter of 2020 from Atlantic Philanthropies for the Nelson Mandela Project.
Six other donations of more than R10 million were also received during the year, from the:
Hasso Plattner Foundation (+R44m)
Mastercard Foundation (R42.5m)
Carnegie Corporation (R26.6m)
Bertha Foundation (R12.9m)
Michael & Susan Dell Foundation (R10.1m).
These significant donations added R502 706 889 to the total donations figure for the year.
The university's scholarship, research, teaching and learning remain in high regard locally and internationally. Thus the credit for the excellent results mentioned above must go to the university's world-leading project leaders across all faculties, who have cultivated strong and loyal relationships with funders who continue to support the remarkable work that they do.
Nevertheless, there was decreasing financial support from some key areas of the university's regular support base, including corporates, alumni and other individuals. Financial assistance to both undergraduate and postgraduate student support thus suffered, and income in these areas was down in 2020 compared to 2019. This can be ascribed to the pandemic's impact.
Fortunately, the university has regular and very loyal donors, and UCT remains a significant brand locally, in Africa and the rest of the world. Thus we remain confident that most of the university's key donors will continue to support the university in 2021, at least at the same levels as in 2020.
Alumni relations
DAD continued to focus on UCT alumni throughout 2020. Alumni relations strategies and activities were aligned as closely as possible with the university's fundraising strategies, lobbying corporate South Africa to support initiatives throughout the year. For example, companies such as Standard Bank, Nedbank, African Bank and others facilitated various webinars through sponsorships and donations. We will be even more dependent on our 170 000-plus alumni as corporates recover from the economic impact of the global pandemic.
The Vice-Chancellor's visit to Australia in February 2020 (shortly before the lockdown) provided an ideal opportunity for engagement with alumni in this region as well as an opportunity to launch the new Australian alumni fund called "$1 000 for 1 000".
The global COVID-19 pandemic, however, significantly curtailed alumni engagement activities, specifically the annual schedule of events hosted in South Africa. Travel restrictions also prevented the alumni relations team from staging engagement activities in Europe and curtailed a number of planned chapter and affinity group activities.
Instead, several virtual alumni events were hosted. These include: "A Women-led UCT", featuring Vice-Chancellor Professor Mamokgethi Phakeng in conversation with UCT Chancellor Dr Precious Moloi-Motsepe, Chair of Council Babalwa Ngonyama and former Vice-Chancellor Dr Mamphela Ramphele. This was followed by a DVC session (moderated by Cape Talk's Refilwe Moloto) and a Deans session (moderated by Professor Puleng Lenka-Bula).
Additional events hosted in 2020 included a six-part alumni COVID-19 webinar series in partnership with the Centre for Extra-Mural Studies Summer School; an event hosted in partnership with LifeCheq founder and alumnus Abu Addae; and the interactive 2020 Golden Graduation event which featured a cooking segment with the Vice-Chancellor, as well as a virtual campus tour. In 2020, the annual general meeting of Convocation was hosted as a purely virtual event for the first time.
In May 2020, the alumni relations team hosted a three-day virtual Afrika Month Symposium, in partnership with the African Peer Review Mechanism (APRM), the Nelson Mandela School of Public Governance (NMSPG), Information and Communication Technology Services and the Communication and Marketing Department. Themed "Africa's response to COVID-19", the symposium focused on the responses by African countries to the pandemic, in relation to governance and development. This partnership with the APRM and NMSPG ensured high-profile speakers from across the diaspora.
The period of lockdown also provided a unique opportunity to migrate activities into digital spaces – creating broader (global) engagement than would otherwise be achieved at live events. 2020 provided an opportunity to scale up our digital engagement and target different regions and segments of the alumni population.
Several impactful social media campaigns were produced, celebrating Youth Month, Mandela Day and the achievements of UCT academics who are alumni. The alumni relations team launched the UCT Alumni Conversation Series, a video series profiling alumni who are making a difference in society. DAD achieved growth across all its social media channels: UCT Alumni Facebook, Twitter, Instagram and UCT Alumni Connect. Instagram and Facebook achieved good traction among alumni.
From the start of the COVID-19 restrictions in March 2020, the Vice-Chancellor played a key role in enabling remote engagement with the global community of alumni, with events that she hosted being among the most successful in terms of the volume of RSVPs and audience participation. In April 2020, DAD hosted UCT's first global online event, the Vice-Chancellor's virtual discussion with alumni. More than 1 440 alumni logged on to this session, many from outside of South Africa. The Vice-Chancellor's significant online presence continues to be a unique strength that we harness to maximise local and international alumni engagement opportunities, including in reaching the young- to mid-career professional alumni cohort.
---
Financial review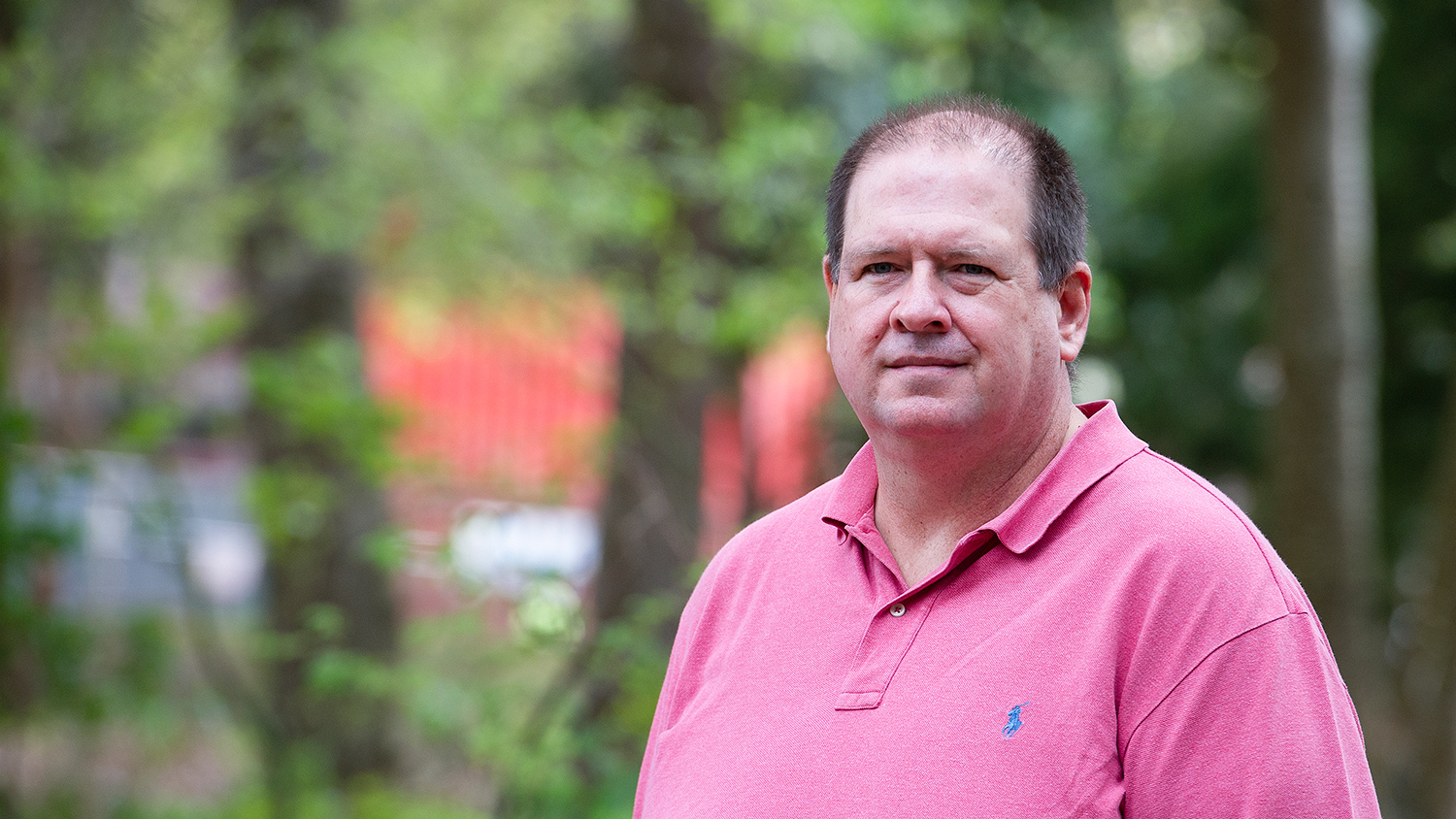 UCT pays intensive attention to financial management, seeking to ensure a combination of good practice, stewardship and forward projections that aim to provide the university with the financial resources needed to meet its objectives.
UCT's operations were severely impacted by COVID-19 lockdowns and travel restrictions, although the university did achieve some related cost savings. However, we expect that revenues overall will take between two and four years to recover.
Among the primary financial management challenges were a reduction in state subsidy, rising personnel costs, increased requirements for undergraduate student support, student fee debt collections and the closure of residences from March 2020.
The COVID-19 pandemic saw UCT's state subsidy decrease because of cuts by National Treasury of funding to the Department of Higher Education and Training. Personnel costs rose as senior posts were filled and due to the annual cost-of-living increment. Undergraduate funding support from all sources rose from R1.08 billion in 2019 to R1.43 billion.
Student fee debt collection remains a key focus, given the impact of COVID-19 on the timing and ability to effect collections. In-person graduations have long been a driver of fee settlements and the longer-term impacts of online graduations remain to be seen.
In addition, UCT reported losses in operating its residences; also related to the COVID-19 pandemic and lockdown. In March 2020 UCT closed its residences and students returned to their homes, with many not returning at all during 2020.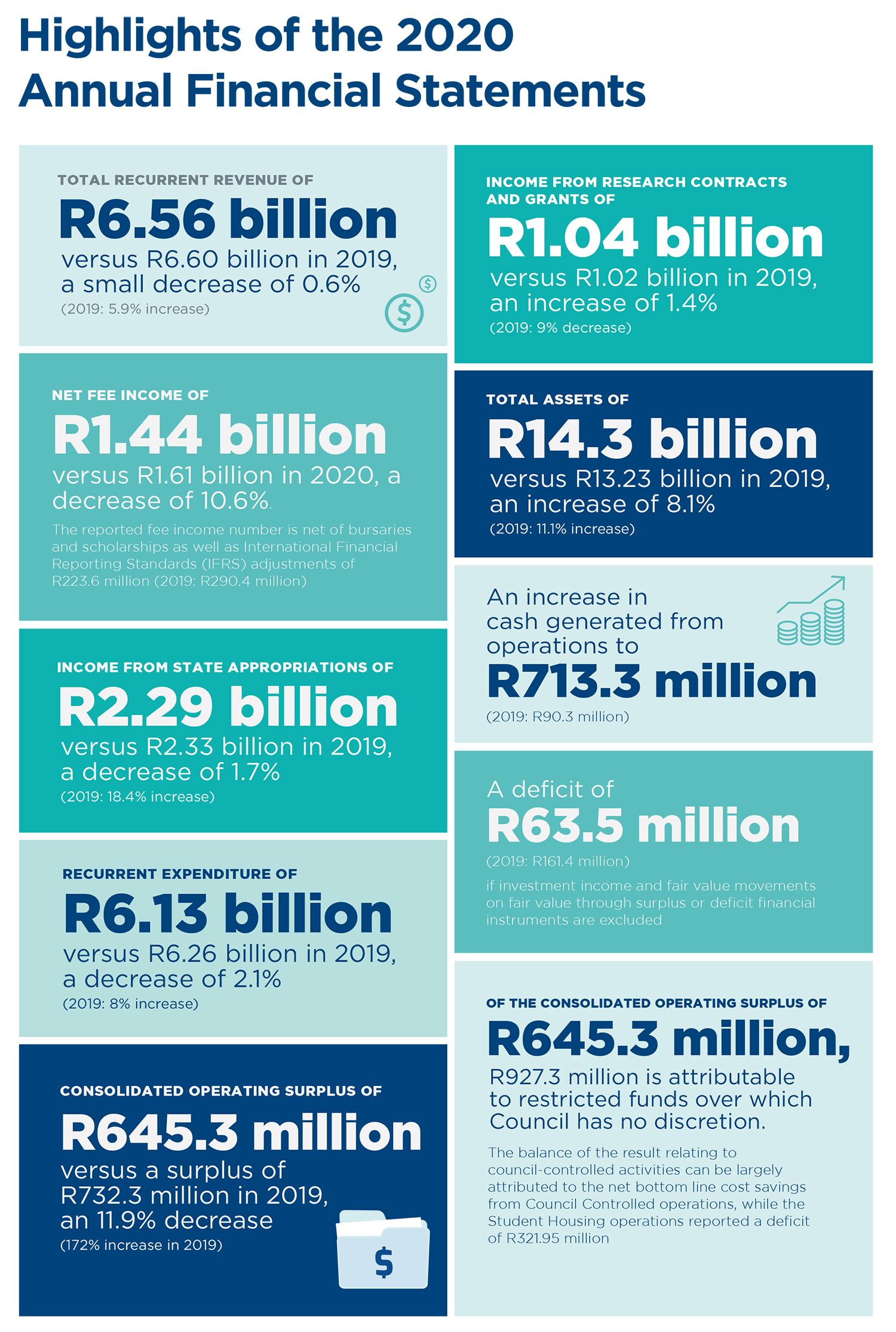 ---
This work is licensed under a Creative Commons Attribution-NoDerivatives 4.0 International License.
Please view the republishing articles page for more information.
---