The University of Cape Town's (UCT) Office for Inclusivity & Change (OIC) recently launched the university's Dismantling Racism strategy with a two-day seminar led by one of the most prolific critical race scholars in the world, Professor Rozena Maart, who discussed how anti-racism can be used to dismantle racism.
Deputy Vice-Chancellor for Transformation Professor Loretta Feris, who leads the strategy, foregrounded its intention, which is "to hold dialogues and seminars … to educate ourselves first. Education is power, and as a university community, [we] need to empower ourselves regardless of whether we are White or Black. The importance of education is to deeply understand the context, the impact of racism today, the history and the insight to have meaningful conversations not only at UCT, but in the country and across the globe".
According to Professor Maart, who is an academic in the University of KwaZulu-Natal's School of Social Sciences, anti-racism acknowledges that race exists, whether as a social construct or as the material conditions under which oppression, exploitation and subjugation occur. Self-examination, self-interrogation and developing a programme of political action are required to fight racism.
Anti-racism is not about putting anyone down, vendettas or revenge, nor is it about who is more racist. Instead, it is about recognising that racism occurs in many ways and forms, with or without one's participation.
"It is about a programme of political action that takes at the forefront … the belief that if we don't fight racism, if we don't address histories of racism, we could very easily have a system similar to apartheid where racial discrimination determines and structures the way that we live," said Maart.
"We know racism doesn't hide; it is everywhere."
This work to dismantle racism, she said, must take place at all levels; everyone must be charged with doing the work in the different capacities that speak to their experiences, backgrounds and training – and it must be done on every possible platform.
"We know racism doesn't hide; it is everywhere. [Anti-racism] is about understanding [how] we come to terms with the everyday of racism," she said.
Understanding racism
To begin dismantling racism requires an understanding of how it operates. This includes knowing that it stems from a centuries-old ideology of superiority, which allows for systems of White domination to function. It is composed of structural, systemic and institutionalised components that are realised and enforced through laws and legislation.
However, Maart pointed out, those systems are unable to perpetuate or reproduce racism on their own, let alone maintain it. They can only do so because they rely on the agent of racism – the person for whose benefit racism is designed.
That status of "agent" or "beneficiary" is what informs White privilege, and part of this is the beneficiary's inability to understand that racism was created for them and that often their socialisation has meant only knowing Black people through subjugation. An example of how this plays out today is when a Black woman takes up a position of authority and is met with insults or insubordination.
Maart explained that this is because the idea that any form of knowledge, let alone authority, can come from a Black person requires more than 400 years of undoing: "The whole idea of being a [leader], being in power, being superior comes from many centuries of White supremacy as an ideology."
Programme of action
Throughout the two-day seminar, Maart provided numerous ways in which to begin the undoing of racism through a programme of anti-racism.
Self-examination and self-interrogation are the first and, arguably, most important actions to take in beginning to dismantle racism. This, said Maart, is because "consciousness is pain; nobody gives it to you as a present". It requires courage to examine one's privilege and a commitment to not being defensive.
Second, while the dismantling of racism must take place at an individual level, it must also take place through an analysis of the systemic, structural and institutionalised forms of racism. There must be an understanding of White agency and beneficiary status; that social and political awareness and education about the operation of racism are crucial to such a process; and recognition of how agency as embodiment has aided the process of racism and coloniality.
Third, there must be an understanding that racism is an act of aggression, no matter how subtle. Therefore, it must be understood that racism did not end in nor has it decreased since 1994. And its effects are long-lasting.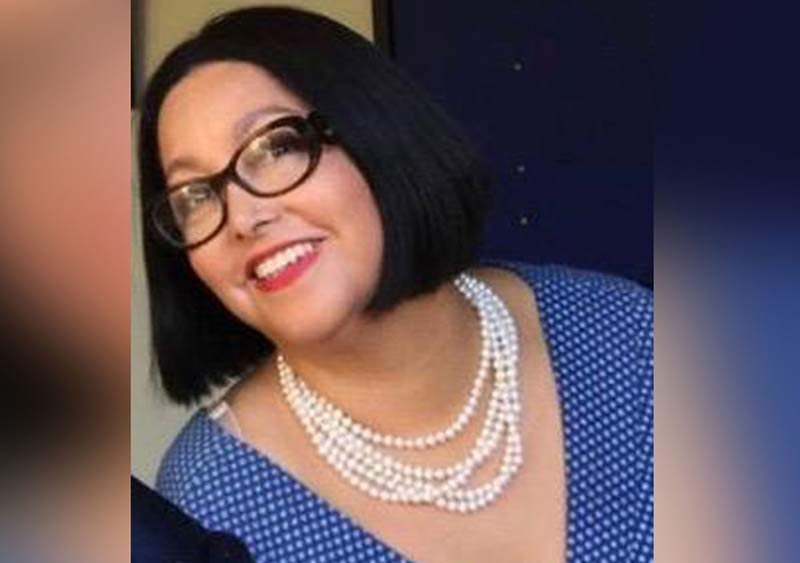 "When racism is inflicted, whether it is once or twice or however many times, there are so many ways in which it affects the identity, the psyche [and] the soul of that person. It is one of the ways in which permanent harm is caused to that person," explained Maart.
A fourth important step is recognising that when race is discussed, it is not about essentialising someone; it is about recognising that a system of domination was created and had to be maintained.
Additional areas to consider and acknowledge in the development and enactment of an anti-racism programme include accepting that if there is no plan of political action, protestations about racism are moot; that there must be an acknowledgement that apartheid was not maintained by White men alone; that racism takes different forms and isn't always obvious; and that there is a need to understand whose humanity has been denied and whose has been accentuated.
An anti-racism programme, or more broadly, transformation, needs to ask these kinds of questions.
"White folk need to ask themselves: What is your contribution? What is the best way that you can be a human being? Does your humanity depend on the subjugation and the oppression of others?
"And then for us as Black folk, we have to ask ourselves: What do we have to transform?"
This two-day seminar forms part of the three-year Dismantling Racism strategy that has been conceptualised by students, scholars, practitioners and transformation actors at UCT, and was brought together by the OIC.
The director of the OIC, Dr Sianne Alves, explained: "The programme of action invites the university to 'Get ready to do the right thing' (Homi K Bhabha, "The Wretched of the Earth"). An extraordinary year of action lies ahead for the university, where collectively, regardless of race, we are actively working towards united cultural consciousness about racism. Can we dare as a university community to invest in authentic redress and equity in both the academic, research and operational spheres of the university?When we ask this question, we must think deeply about whether systemic inequity is perpetuated – and if you and I are complicit in this – then surely our intention should be to modify conditions, in order to fulfil the university's true purpose."
---
This work is licensed under a Creative Commons Attribution-NoDerivatives 4.0 International License.
Please view the republishing articles page for more information.
---