Teacher, thought leader, policy influencer and founding director: these are some of the words that come to mind when one thinks of Professor Alan Hirsch. And these are certainly part of the legacy he leaves at the University of Cape Town (UCT) when he retires on 31 December 2020.
Asked what he hopes will be considered as his contribution to the institution, Professor Hirsch answered: "The Nelson Mandela School of Public Governance, the Mandela Memorial building, and an ethos of service to and respect for our fellow human beings."
Hirsch has certainly delivered on this and more: In 2013 he co-founded UCT's Graduate School of Development Policy and Practice (GSDPP), which later transitioned to the Mandela School; was the director of the Mandela School until July 2019; taught and supervised undergraduates and postgraduates as a lecturer; and, more recently, was appointed to President Cyril Ramaphosa's Presidential Economic Advisory Council.
In fact, Hirsch's legacy at UCT can be traced back to his days as an undergraduate whose activism almost resulted in expulsion from the university.
Student and academic activist
After matriculating from Sea Point Boys' High School, Hirsch arrived at UCT in 1974 to study for a BA in Economics and Economic History. In his first year, he immersed himself in student affairs, most notably as student newspaper Varsity's deputy editor, activities for which he was almost expelled.
But rather than playing it safe, Hirsch then took up the position of chair of the National Union of South African Students (NUSAS) in his second year. NUSAS was a student-led organisation which, from the 1960s, denounced the apartheid regime and in the 1980s forged an alliance with the United Democratic Front.
When NUSAS showed solidarity with the student protests in Soweto and against the atrocities of the apartheid regime in 1976, Hirsch was arrested, along with fellow students who were also marching down Klipfontein Road towards Gugulethu.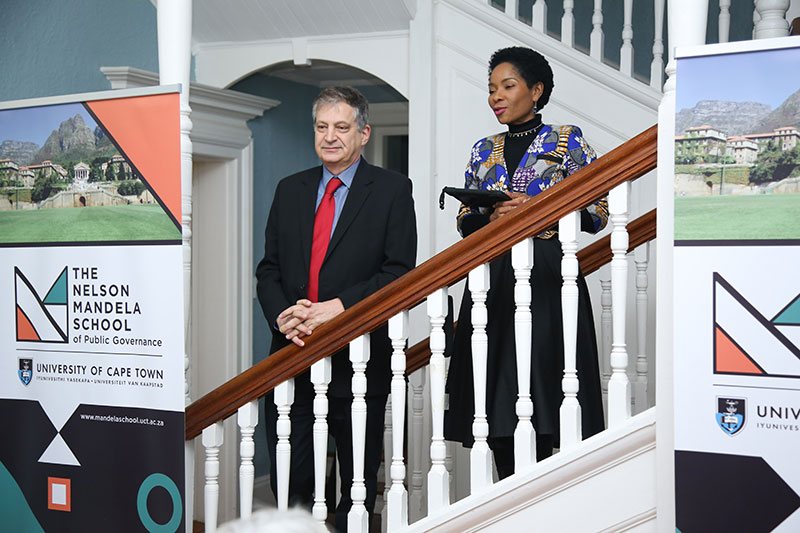 In between it all, Hirsch managed to complete his studies and graduated in 1976. He then enrolled at the University of the Witwatersrand and graduated with his honours in development studies in 1978, before returning to Cape Town to take up junior teaching roles and to edit and publish the activist periodical Social Review, which was frequently banned and eventually closed during the 1986 State of Emergency.
He joined UCT's Southern Africa Labour and Development Research Unit (SALDRU) in 1982, making his contribution as a socially engaged researcher. After finishing his MA at UCT, Hirsch was appointed into a full-time position at the university, teaching economic history.
After three years in this capacity, he went to the United States to study American history at Columbia University in New York. Upon completion, Hirsch returned to Cape Town and became involved in practical policy research work in support of economic sanctions, and then went on to assist in the African National Congress's development of economic policies.
Strategic leadership
In 1989 Hirsch returned to UCT to help establish the Development Policy Research Unit (DPRU) and set up the Trade Policy Monitoring Project, which evolved into the independent think tank Trade & Industrial Policy Strategies.
Six years later, he left UCT to join the democratic government as chief director of industry and technology at the Department of Trade and Industry.
"It seemed the right time to pitch in rather than remaining the eternal consultant, critic or second-guesser," said Hirsch.
He was later appointed as head of economic policy in former president Thabo Mbeki's presidency and then as deputy director of the policy unit in the Presidency. He left the Presidency when he realised that he could have little impact during former president Jacob Zuma's administration.
"I was deeply frustrated at the inability of well-intentioned people to stop the rapid decay of governance," he said.
Instead, Hirsch decided to use his political and social capital to "try to build something new" and, along with two colleagues, Professor Brian Levy and Dr Judith Cornell, set up the then GSDPP at UCT. The GSDPP was launched in 2011 and hosted American political scientist Professor Francis Fukuyama at its first public lecture.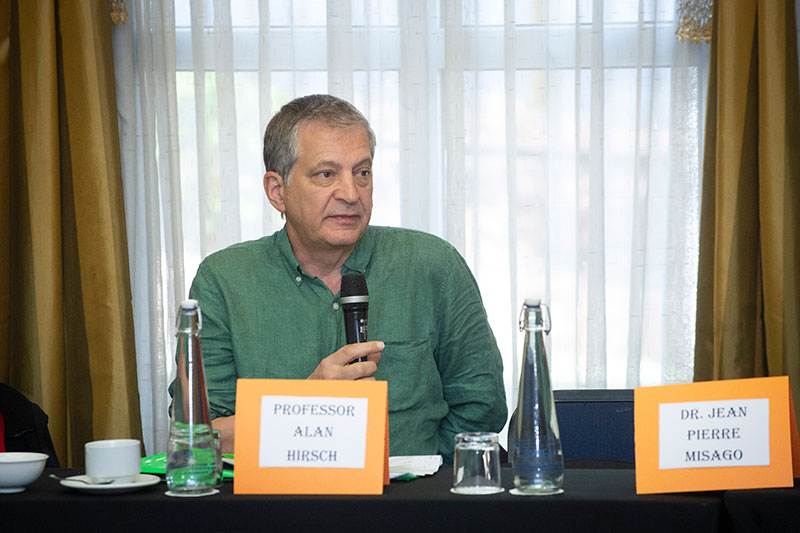 The aim of the GSDPP was "to strengthen the quality of leadership in government in South Africa and beyond, to focus on the next generation". With Hirsch, Professor Levy and Dr Cornell's combined experience as researchers, policy influencers and teachers, they would help prepare Africa's government officials and policymakers for the leadership roles to which they were appointed.
"We targeted fast-rising, talented public-sector leaders for our part-time degree programmes and our executive courses," explained Hirsch.
Highs, lows and lessons
The GSDPP transitioned into The Mandela School of Public Governance in 2018, with Hirsch as the founding director. One of the highlights of his academic career has been building the Mandela School with "amazingly clever and energetic colleagues"; it now boasts a full-time master's degree for younger graduates.
"We think we have built and will continue to build the strategic leadership skills of some of South Africa's and Africa's public leaders," said Hirsch.
Memorable moments at the Mandela School also include fundraising for the school's new building, details of which will be revealed soon; receiving the funding for the school's first leadership programme and then all the subsequent ones; and the introduction and funding of the school's programme that is targeted at women leaders in local government.
"But mostly it is meeting our new master's cohort each year and realising, each time, the talent we have to lead Africa into the future," said Hirsch.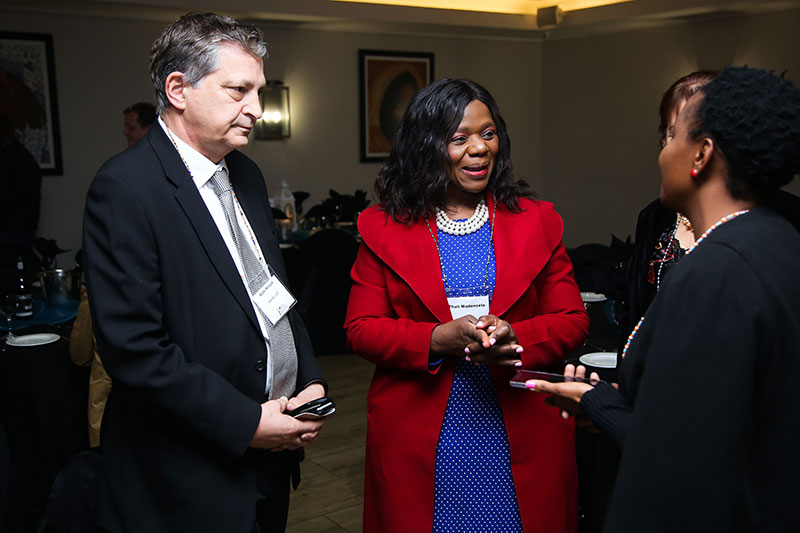 Naturally, with highs comes some lows and for Hirsch, these have usually related to the departure of staff, "leaving our exciting team, mostly in compulsory retirement". Another low point of his career at UCT more broadly was his first lecture almost 40 years ago.
At the time, Hirsch was only a few years older than his students and had initially lacked the confidence that he would have enough to say. As a result, he packed too much information into the 50-minute slot, something he soon learnt was a mistake.
"When you are a more experienced lecturer, you realise that you have to think carefully about the two or three main messages you want to get across in each lecture, and you structure your lecture around them, making you a more effective teacher."
Reflecting on his time in lecture halls, Hirsch said that he felt he had grown as a teacher.
"I am more patient and can bring my experience and knowledge into the classroom in a useful way, so it seems premature to retire."
A new chapter
While the celebrated academic has mixed feelings about retirement, there are many aspects of this new chapter that he is looking forward to.
First is having more time to spend with family, which will include travelling to Europe every year. Second is the opportunity to spend more time in nature and "hiking in beautiful settings".
Third is that this change of status will give him time to address new challenges and to research and write, which as the founding director of the Mandela School he could do very little of. Finally, Hirsch will also continue his work with organisations both locally and abroad.
Deputy Vice-Chancellor for Teaching and Learning Associate Professor Lis Lange wished Hirsch well and thanked him for his contribution: "Professor Hirsch leaves behind an incredible legacy at the university, one which we will honour and build from. He has modelled for us as South Africans and as members of the UCT community the role of the engaged intellectual and that of the public servant. As we try to rebuild a sense of responsibility, accountability and citizenship in South Africa, Alan's trajectory is worth reflecting on.
"We wish him all the best in his new chapter and have no doubt that he will continue to serve the nation and fight for a more equal and just world."
Before that new chapter begins, it was important to find out what advice he has for building a successful and socially engaged career at the university and, perhaps, more broadly.
"We all make contributions to the university in our own ways — some by teaching and mentorship, others by brilliant research, and some by building the institutions of learning and research for future generations," he said.
"The most brilliant among us do all three, but that is rare, and few of us can aspire to all that."
So, the advice from this teacher, thought leader, policy influencer and founding director is: "In whichever of these fields you are working, recruit a great team and focus on building and protecting the space for them to make their contributions."
---
This work is licensed under a Creative Commons Attribution-NoDerivatives 4.0 International License.
Please view the republishing articles page for more information.
---