#UCTLockDownLetters is a new feature on the University of Cape Town (UCT) news site. Staff, students, parents of students: we want to hear about your experiences of work and life in lockdown. Emails, audio and video clips, prose and poetry are also very welcome. This is your space.
This melange of lockdown correspondence comes from UCT alumnus Dr Robert-Ian Caldwell from Leisure Island, Knysna.
Notes from a very small island during the time of lockdown
March 27, Day 1: Dear Aunt Ethel, a global catastrophe has renewed our correspondence, two months short of your centenary. Outdoor shower, close eyes, pretend it followed wallow in the Hippo Pool. The skirl from a solitary piper, as shadows lengthened and thirst strengthened, might have signified Isle of Skye instead of Leisure. At 20:00 we toasted essential workers around the country and the world who would sustain us over the coming weeks and months. UYC (up yours corona).
March 30: Island COVID-19 policy is stockpiling, self-quarantining and imploding the causeway. The old cannon at ready in case of gunboats cruising through The Heads.
April 1: You and Uncle Desmond instilled the love of cricket in a nerd – on short-wave radio and your lawn in mid-winter 1955 when you praised a glorious cover-drive (à la Roy McLean) after I'd missed the previous 30 balls.
Rodney Trudgeon: listen to good music every day. Son's randomised alphabet programme spat out: FORXUSDGTMNHVAJYIBPEQCZLKW. Composer a week: X now – xylophone? No thanks. Sometimes the sound of silence is golden, to mangle a metaphor.
April 10: "Full moon and empty arms", snitched from Rachmaninoff. The Foresters Arms perhaps – Forries is down the road from a friend whose lament is "Super-moon and empty cellars".
An interceptor described his COVID-19 pneumonia in understated terms, leaving no doubt as to his fortune in going down the right path, nor as to the discomfort of the experience.
"An owl hooted mournfully after the president's address – and was caught on camera – splendid owlsolation."
"Good Lord deliver us!" – nightjar of non-hydrating variety gives his message, not only for Good Friday. COVID-19 is for the birds – so too is Leisure Island. An owl hooted mournfully after the president's address – and was caught on camera – splendid owlsolation. Resident rainbird dive-bombed the doves the other day. All very educational for someone who can only identify LBJs, MSCs and FGRs (don't ask, Aunty E).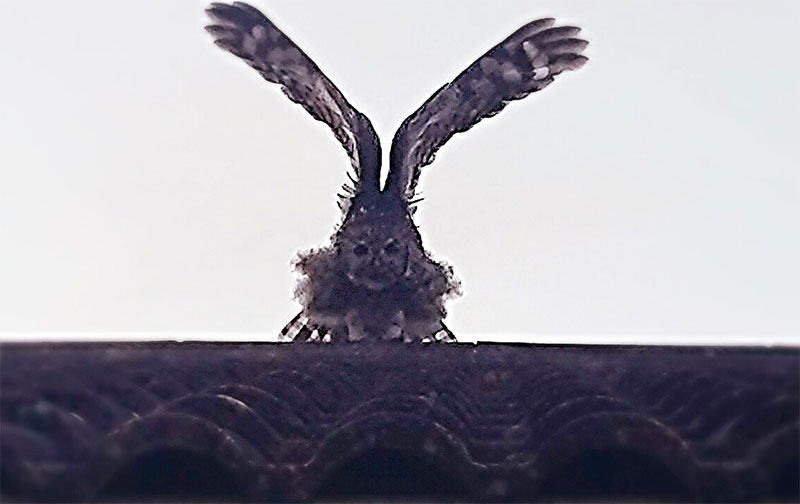 April 15: Mum and mates making masks for medics – parodied 1914 Sister Suzie's sewing shirts for soldiers.
April 27: Empathy with the Flat Earth Society about social distancing. Members wear parachutes and goggles in addition to masks. Wonder what they'll find down there – cooler than that other place? The Kruger Millions? Galileo remains? A lone finger, middle appropriately, stands proud in an Italian museum.
May 1, Alert Level 4: While the move to an easier level raises spirits, Aunt Ethel, ethyl reserves are at lowest ebb. Sapeika, pharmacology prof, described alcohol enjoyed in a civilised manner as a carminative – makes the soul sing. Denial might be termed a coronative – makes the body sink? Remember the Doppler effect: sound approaching increases in frequency and not just volume, the opposite when it departs? We're experiencing the Dopper phenomenon – as the depletion of stocks approaches, the dops decrease in both frequency and volume, in inverse proportion to frustration and chagrin.
May 6: We are peeved right now. Crime-scene tape, law-enforcement vehicles at the entrances to the lovely Steenbok Park on the island. Hey, Mr/Ms Government, the virus is the criminal, not the citizenry. Walkers clog roads and pavements, whereas we could be exercising with ample social distancing when greenbelt is there for the taking. Start the world again for goodness' sake. Now isn't the time to lay into long-standing smokers with bully-boy strategies, which also happen to deny much-needed sin taxes. Question: Why no swimming allowed in the Hippo Pool? Answer: Lagoon's tidal of course, teeming with Sea-19 …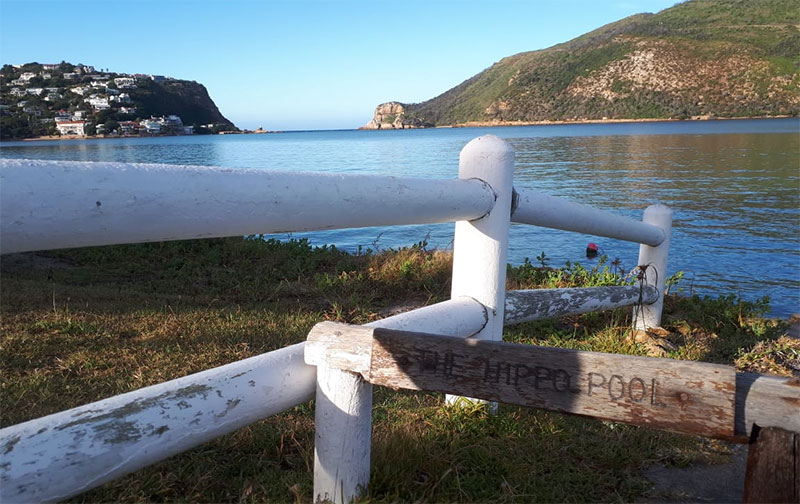 May 16: Zapiro's gastronomic literary cartoon – Lord of the Fries etc. – tickled covidooceptors. Suggestions: The scone also rises, For whom the biltong, Tom's browned souffles. Top of the pops: The pride of Miss Jean's bredie and Braaivleis revisited – Evelyn Waughhaughhaughhaugh ...
May 22: Sunday 09:07, there he was, exercising in a son's Johannesburg suburb, easily recognisable via escorts socially dotted behind alternate lamp posts. The WhatsApps followed thick and fast. "Was he friendly?" – "Awesome. We were star struck. Interested in Kari's bicycle … wanted a turn." – "Did Kari get a sense of the occasion?" (Turned four last month.) – "Only afterwards did she understand who it was – then told me that Cyril was dead and had been in jail on an island – Nelson lives on in the memory of legends ..."
Yours affectionately
Robert-Ian
Share in our community. Document your thoughts and feelings during lockdown. Send your letter from home (max 1 200 words), audio, video (60 seconds maximum), prose poetry, slam poetry, prayers, benedictions, or songs to
lockdownletters@uct.ac.za
.
---
This work is licensed under a Creative Commons Attribution-NoDerivatives 4.0 International License.
Please view the republishing articles page for more information.
---