This is a first-of-its-kind Pan-African compilation of the continent's leading women, drawn from business, politics, media, science, sports and public life, who are challenging the status quo and creating a trail on terrain where there was none. They are reshaping history, closing inequalities and pioneering new avenues of wealth creation and in turn, lifting others with them. The University of Cape Town's (UCT) former and current chancellors, Graça Machel and Dr Precious Moloi-Motsepe, as well as vice-chancellor, Mamokgethi Phakeng, made the prestigious list.
Graça Machel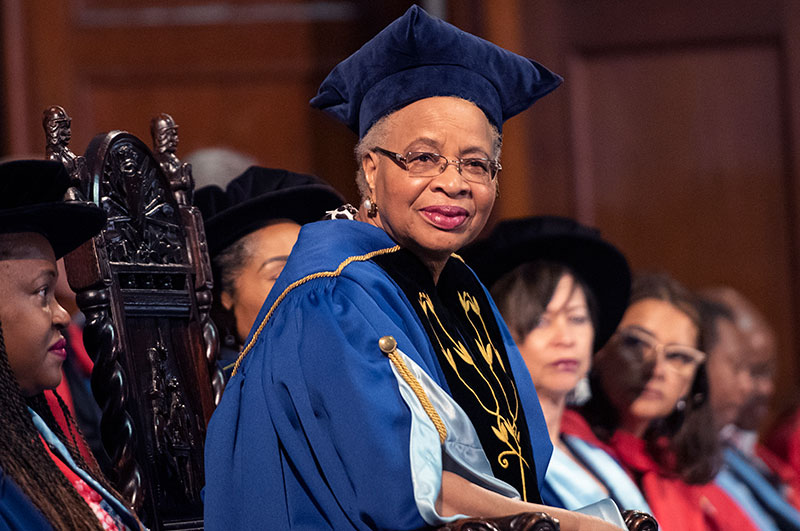 Graça Machel's name will be etched in history as a political activist, public servant, global humanitarian and advocate for the rights of women and children. She made an indelible mark in the sphere of education in Mozambique and South Africa. She recently stepped down as chancellor of UCT and shared some of the lessons she learned during her 20-year tenure.
"For me it was how do you see the transformation [of UCT], particularly the first years of transformation when you have children who come from the Eastern Cape who hardly speak English; they write with deficiencies, they've never seen a library, and they have never seen a computer … Those transformative years, in the beginning, gave me good lessons of how to deal with a situation of exclusion and then the process of inclusion at the highest level of education.
"Secondly, I understood much better the struggle we have as a society in terms of boys and girls, young women and young men, particularly [how to have them] learn to accept one another as equal. It's still going on, and it's a very tough [issue]."
"People say I am powerful but I care more about being impactful."
Describing what it means to her to be a 'powerful' woman in 2020, she said she struggles with the concept.
"I struggle to understand this issue of power because, speaking for myself, I do not care [about] being powerful. People say I am powerful but I care more about being impactful – in the work I do with children, adolescents, women, or even institutions. Those who observe can say, 'you are powerful', but it doesn't come from me to say I am powerful. What is important as a human being and social being is [to ask]: 'how do I provoke positive impact which will make life much better for the people I work with and work for?'"
Next on the cards for 'Mama Graça Machel' is to consolidate the institutions she established.
"I want them [the institutions] to be strong enough to allow me to gradually 'retire from retirement' as Madiba would say. My energy will be reducing and by the time I decide I will not be at the head of my own institutions, I want them to carry on without feeling any kind of difference because of my absence," she said.
"Secondly, I would also like to identify a group of young women whom I can feel I had a direct impact [with] to increase and amplify 'those' faces and 'those' voices. I would like that sense of continuity."
Dr Precious Moloi-Motsepe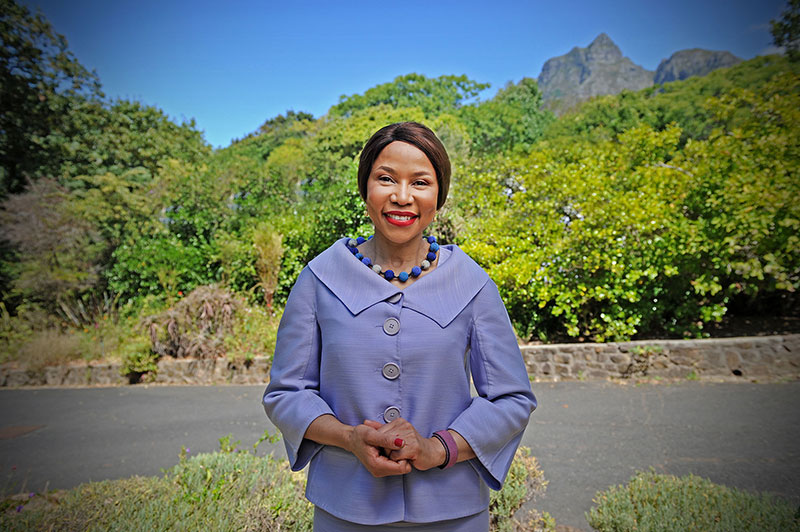 A medical doctor with a passion for fashion, Precious Moloi-Motsepe has impacted more lives than those of her patients. She spent years growing African Fashion International into a platform recognized amongst international fashion weeks, in the process launching and expanding the careers of many African designers such as David Tlale and Haute Baso. Through the Motsepe Foundation, Motsepe has, along with her family, awarded over 2 200 bursaries; supported 15 000 schools in areas of sports and arts development, as well as supported initiatives in print media, entrepreneurship and leadership development, to name a few.
"[We] bring diversity in terms of thought and experience."
What she finds most fulfilling, she said, are her philanthropic endeavours.
"Philanthropic endeavours are long-term investments. When the schools we partner with for development projects report higher matric pass rates, and learners who participated in our schools sports tournaments are selected for national teams, those are fulfilling moments."
What she enjoys most about being a woman, she said, is that women go through multiple stages in life "progressing from childhood into adulthood … that requires, in some instances, the balancing of care for families and children as well as our careers and professional passions. [We] bring diversity, in terms of thought and experiences and [we] always question the status quo."
Mamokgethi Phakeng
Vice-Chancellor Professor Mamokgethi Phakeng is motivated to change lives through higher education. She firmly believes that as young people follow and create opportunities for their future, it directly generates a positive ripple effect on the student's or academic's family, clan and community.
For Phakeng, being a powerful woman means influencing young people positively.
"Power means something different to the millennial generation who are somewhat suspicious of traditional power in government and business. I believe power is about influencing young people, so I make myself accessible to students wherever they are – on campus, in residence, and especially on social media," she said.
"My own story is an inspiration for young Africans from marginalist communities, especially women. They need to know that they are ideally placed to change those communities."
UCT's all-women executive
In 2019, UCT welcomed and celebrated an all-women executive academic leadership, rare in higher education institutions around the world, following the appointment of Professor Sue Harrison as the new Deputy Vice-Chancellor (DVC) for Research and Internationalisation.
Along with Phakeng, Harrison joined Associate Professor Lis Lange (DVC for Teaching and Learning) and Professor Loretta Feris (DVC for Transformation) to complete the top levels of the university's executive academic leadership structure.
Welcoming Harrison to the Leadership Lekgotla, Phakeng said the fact that all four executive leaders of UCT's academic enterprise are female marks a significant moment of transformation for women in academia and leadership positions, in South Africa and globally.
"I am delighted that the UCT Council has placed their confidence in the experience and expertise of my executive colleagues," she said.
Content republished with the permission of Forbes Africa.
---
This work is licensed under a Creative Commons Attribution-NoDerivatives 4.0 International License.
Please view the republishing articles page for more information.
---