Addressing the exclusionary nature of symbols, accounting for students in need of campus accommodation, exposing students to a diverse group of lecturers, and retraining of administrators. Those were among the more than 100 recommendations for tackling the transformation challenge that emerged from a five-year study following the lives of 80 students at the University of Cape Town (UCT) and seven other South African tertiary institutions.
Studying While Black: Race, education and emancipation in South African universities, written by a team of researchers from the Human Sciences Research Council (HSRC), was unpacked during a recent session at UCT ahead of Youth Day by the university's adjunct Associate Professor of Sociology Sharlene Swartz and Dr Alude Mahali, senior research specialist in the HSRC's Human and Social Development programme.
They were co-authors of the study along with professors Relebohile Moletsane and Ernest Nene Khalema, Drs Adam Cooper and Candice Groenewald, and Emma Arogundade. Swartz is also the executive director of the HSRC's Education and Skills Development research programme.
Conducted between 2013 and 2017 at UCT and the universities of Fort Hare, Johannesburg, KwaZulu-Natal and Limpopo, along with the Durban University of Technology, Cape Peninsula University of Technology and North-West University, the study offers an intimate look at how the participating students experienced university life, and how race and geography influenced their pursuit of education and, ultimately, their feelings of acceptance.
"Depression comes up a lot and is scattered throughout our transcripts.
Aimed at helping UCT and other universities better understand the experiences of their own students, and then act to improve structures and systems, Swartz said the study did not necessarily throw up new findings. What was new, she told the academics, professional and administrative staff, and students who attended, was the extent to which mental health challenges featured prominently in the findings – along with the importance students attach to their faith, as well as the apparent disjuncture between students and their parents about life at university.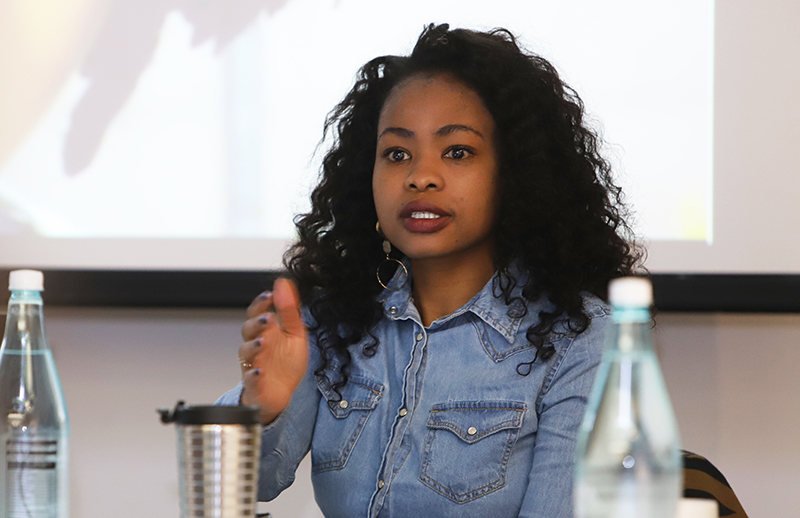 Mahali told the session that depression "comes up a lot" and "is scattered throughout our transcripts".
"Afraid to ask for help"
The researchers found that students were also afraid to ask for help, either because they were unaware of the availability of wellness services, or because they were "petrified" of the stigma attached.
The authors suggested that the issue of stigma must be tackled and that awareness and student wellness centres aren't enough.
The discussion about these issues must happen early in the university journey and be repeated throughout, they said.
On the finding of the importance of faith to the students surveyed, Swartz said this "was ubiquitous, we couldn't ignore it", and that this support system should be encouraged.
"Almost all the students spoke about faith in some way, whether it was their church or mosque helping them raise funds for fees, giving them a place to study or praying to God for help.
"We need to know that. We need to know that that is a support system and let's encourage that," she said.
While Swartz and Mahali congratulated UCT on its parent orientation programme in respect of insights revealing that many students' parents don't understand what their children do once they get to university, they suggested this aspect needs further attention.
Suggestions included having more than one parent orientation and providing transportation and accommodation so that parents from all income brackets and from further afield could attend.
Issues with university administration also came through strongly in the study findings, with one example involving UCT and the University of Fort Hare. An Eastern Cape youngster who scored five distinctions in matric applied to UCT but when he called later to check on his application, he said he was met by the voice of a white female "barking" at him. He panicked, ended the call and decided instead to apply to study actuarial science at Fort Hare.
"It's part of how young people who inhabit the world in a black skin get spooked."
There, he was mistakenly enrolled for a degree in agricultural sciences. He has since graduated with that degree and told the authors the whole incident had made him feel "stupid".
Other students reported similar experiences, such as knocking on a lecturer's door looking for help, and the lecturer barking back that he or she is "busy". The students said they then feared returning.
"It's part of how young people who inhabit the world in a black skin get spooked," Swartz pointed out.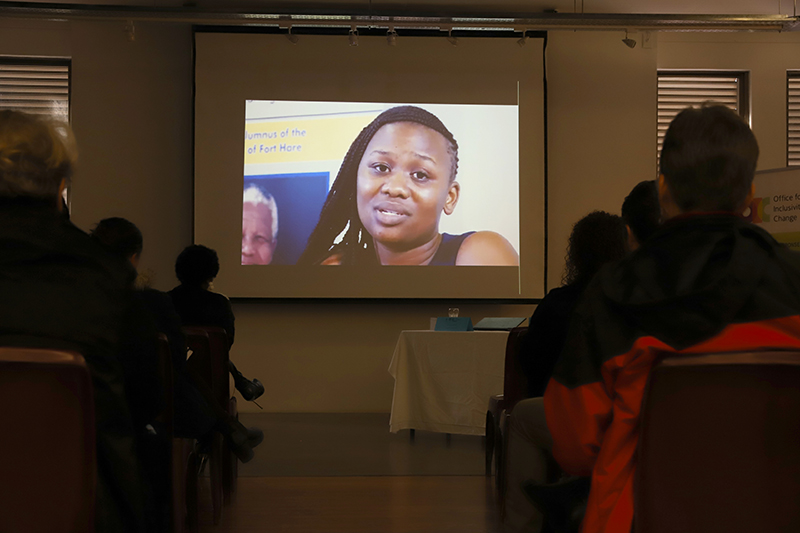 Administration failures
In another example, a student who paid R60 for a taxi to get to university was still waiting at lunchtime for assistance from the administrative officer, who simply closed her door and told him to return later. Since he had to hitchhike home, he was hoping to leave as early as possible for his own safety, but reported that although the woman was also black, she failed to empathise with his position.
"Is our hierarchy so acute that we forget the struggles of the people who are like us, who come from the communities we come from?" Swartz questioned.
The more than 100 recommendations from the study are directed at four groups – university leadership, lecturers and support staff, students and student leadership, and government and policymakers. All can be "a blueprint for action," said Swartz.
Other recommendations for university leadership included appointing an independent ombudsman dedicated to tackling race and gender discrimination, and investing in safety on and off campus, particularly for female students commuting off campus.
"Is our hierarchy so acute that we forget the struggles of the people who are like us, who come from the communities we come from?"
The study also suggested retraining administrators in financial aid to better accommodate students' realities, instituting compulsory technology proficiency capacity development for all incoming students, and ensuring ongoing publicity about student wellness services.
Among the language recommendations were the provision of more and better writing centres, the implementation of a compulsory African language course for all students, and allowing second- and third-language speakers to use dictionaries during exams.
African influences
Lecturers and support staff, the authors said, should ensure that curricula draw on African and global-south scholars, keep regular office hours for consultation, and create course content that includes academic know-how, such as how to construct an argument and conduct research.
For students and student leadership, the advice included that they use their university's services for language learning and academic literacy, initiate group mentoring, share information on funding opportunities, incentivise healthy behaviours, organise regular mental health and motivational talks, and focus on keeping family members up to speed about their university activities.
---
This work is licensed under a Creative Commons Attribution-NoDerivatives 4.0 International License.
Please view the republishing articles page for more information.
---