In 2017, tuberculosis (TB) claimed the lives of 1.6 million people globally. In the same year, some 10 million people developed active TB. Of those 10 million, 6 million are known and on treatment; 4 million are not. The "missing millions" are walking around, each with the potential to infect 15 people in their lifetime.
These deaths and new infections come more than 70 years after a cure for the disease was discovered. And yet, TB remains one of the top 10 killers globally and the number one underlying cause of death in South Africa.
"What are we missing in this battle against TB?" asked national Minister of Health Dr Aaron Motsoaledi during his address at the third annual Steve Lawn Memorial Lecture, held at the University of Cape Town's (UCT) medical campus on 2 April.
The annual event honours the life and work of Professor Steve Lawn, who died in 2016, as well as his major contributions to the diagnosis and treatment of TB among populations affected by HIV/AIDS.
He was a professor of infectious diseases and tropical medicine at the London School of Hygiene & Tropical Medicine (LSHTM) and UCT. He was closely linked to the Desmond Tutu HIV Foundation (DTHF) and was funded by the Wellcome Trust. The lecture in his honour is hosted by UCT's Institute of Infectious Disease & Molecular Medicine (IDM), the Faculty of Health Sciences, the DTHF and the LSHTM.
"In 2009, rock falls killed 80 mineworkers. In the same year, 1 500 mineworkers died of TB."
A silent killer
For Motsoaledi, TB is a silent and slow killer and, as such, the general population and those in power do not see its real danger.
To illustrate this, Motsoaledi compared TB and Ebola.
During 2014 and 2016, there were over 11 000 reported deaths from Ebola. News of the disease was global and frequent, he said. Parliament summoned him three times to reassure members of the health department's readiness.
During the same period, more than 1.5 million people died of TB across the world; 40 000 of these deaths were in South Africa.
Motsoaledi made a similar comparison with deaths in the mining industry: In 2009, rock falls killed 80 mineworkers. In the same year, 1 500 mineworkers died of TB.
He said part of the reason that deaths by rock falls and Ebola elicit dramatic responses is because both are relatively sudden and graphic. In comparison, TB can often go undetected.
"TB is not a drama queen," he said.
"TB is very silent. It kills you in isolated locations."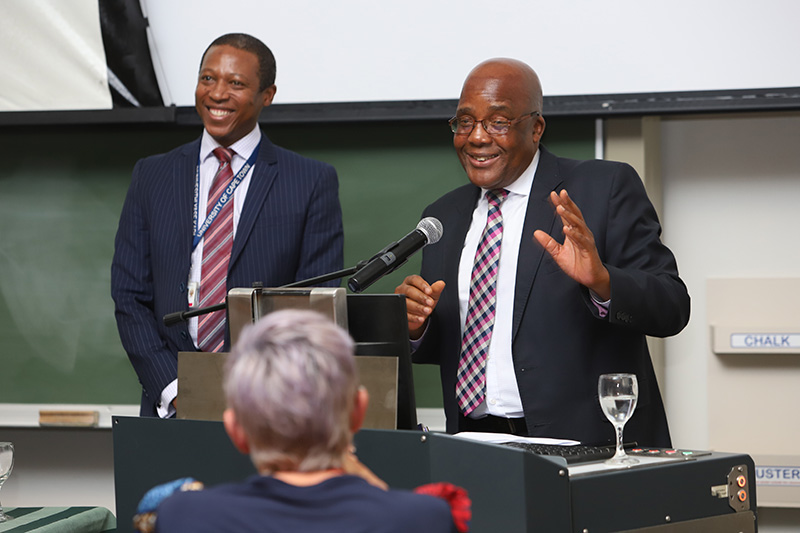 Much of South Africa's and Motsoaledi's work in recent years has been to convince the world of the seriousness of TB.
This goes back to the 2004 International Aids Conference in Thailand. There, former President Nelson Mandela, a TB survivor himself, urged fellow world leaders to combine the fight against HIV with the one against TB.
"[We] cannot win the battle against AIDS if we do not also fight TB," the late president said.
"TB is too often a death sentence for people with AIDS."
South Africa's successes
For more than a decade, it appeared that world leaders weren't taking Mandela's plea seriously.
Then, in 2017, in his capacity as chairperson of the Stop TB Partnership board, Motsoaledi said he led a campaign to convince the United Nations to hold its first High-Level Meeting (UN HLM) on the fight to end TB.
It was a major victory in the battle against the disease, as well as for South Africa.
At the UN HLM, stakeholders came up with "five key asks". These bind heads of states and governments to necessary priority actions.
South Africa has already made significant progress, according to the Health minister.
For its share of the "missing 4 million", South Africa has identified 38 000 of its 160 000 who have not been diagnosed or treated. Community health workers managed this feat in approximately nine months (April to December 2018) using contact tracing. This method identifies an infected person and all those with whom they frequently come into contact.
Motsoaledi said another major win in the fight against TB saw South Africa become the first country in the world to distribute the GeneXpert testing device for TB to all its health facilities, including one to each of the Correctional Services clusters.
Also, through government intervention, 90% of mines now conduct TB screenings.
This tackles two of the country's key populations. In South Africa, the three groups worst affected by TB are prison populations, mineworkers – especially those in gold mines, and those living next to mine dumps.
He added that South Africa also leads the world in treating multidrug-resistant (MDR) TB with the medication bedaquiline. Of the 28 000 people on bedaquiline globally, 20 000 are in South Africa.
Other successes include widespread use of and access to the Determine TB LAM antigen test. This is used for diagnosis of TB in patients with AIDS and was brought to South Africa by Lawn.
"We must have a policy where anybody who ends up in hospital – for whatever reason – must be screened for TB."
Work remains
While there have been several successes, Motsoaledi warned, South Africa and the world's fight against TB is far from over.
The work that remains includes ensuring that new technologies and medicines are affordable and accessible, particularly to low- and middle-income nations.
Currently, the cost of the TB that responds to standard treatment amounts to roughly R400 per patient. Treatment of MDR can cost the government up to R400 000 per patient and R800 000 for extensively drug-resistant (XDR) TB.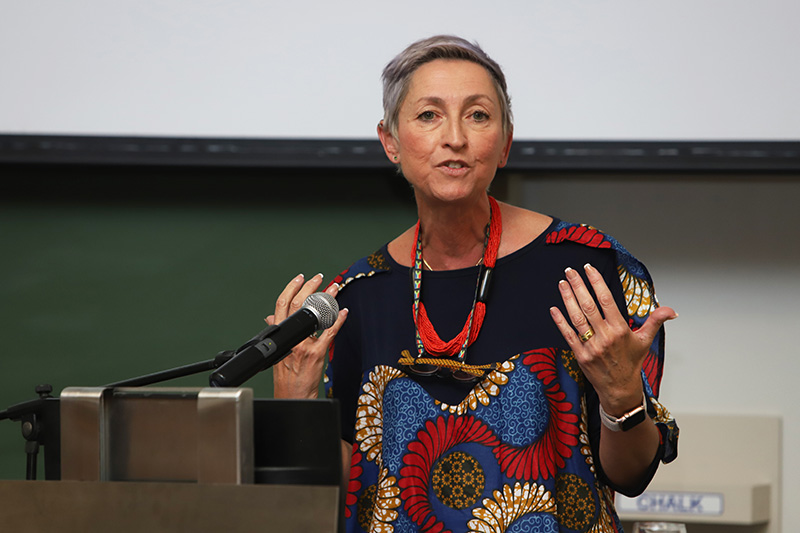 Motsoaledi has pledged to develop policy that will enforce the annual testing of health workers. He is also calling on all healthcare practitioners to make testing for TB part of their everyday work.
"We must have a policy where anybody who ends up in hospital – for whatever reason – must be screened for TB," he said.
There is also a need to coordinate HIV and TB programmes, particularly in South Africa where it is a dual epidemic.
Motsoaledi said his department has struggled to convince nurses that their timetables need reworking. Many timetables see nurses deal with just one disease a day. For example, some treat HIV on Monday and TB on Thursday, forcing the patient to make multiple clinic visits.
Another area of concern is the high incidence of TB among diabetics. People with diabetes are five times more likely to contract TB.
However, the most important step is prevention and the discovery of a vaccine.
"If – and only if – we get a TB vaccine, will the game change.
"It is a conundrum… why, after 200 years, do we still not have the vaccine?" asked Motsoaledi.
On behalf of the IDM and the DTHF, Professor Linda-Gail Bekker made a commitment to Motsoaledi to continue searching for the answers.
She also offered thanks on behalf of the Lawn family as Lawn's wife, Professor Joy Lawn, was unable to attend the lecture.
In closing, Bekker referenced Lawn's favourite saying: "It's not research, but we search and so, we continue to search."
---
This work is licensed under a Creative Commons Attribution-NoDerivatives 4.0 International License.
Please view the republishing articles page for more information.
---