Leading and managing complexity took centre stage at the annual Academic Heads of Department (HoD) Workshop, hosted by the University of Cape Town's (UCT) Vice-Chancellor Professor Mamokgethi Phakeng at the River Club on 3 April.
The workshop followed a dinner the previous evening, attended by academic heads of department and their partners, at the Vineyard Hotel. The aim was to thank the partners for their support.
In her introduction, Phakeng said the workshop's programme was based on the sharing of ideas. She urged the participants to "mix it up" and to engage with people at other tables to maximise the value of the meeting.
"We talk a lot about marginalisation and inclusivity, and as we as the leadership address people, we should create the first move," she said, adding that the value of the workshop is to provide an opportunity for HoDs to share ideas.
Management's aim, according to Phakeng, is to build continuity at the annual workshops in order to ensure that meaningful momentum is created around important issues.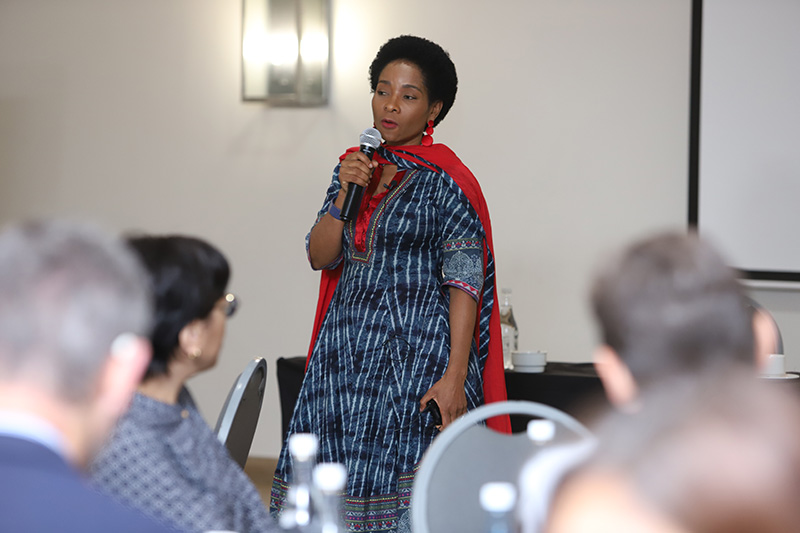 "I hope that at the end we can talk about what will be useful for future HoD workshops so that it's not just an agenda developed by us, but something that will contribute to you being an effective HoD."
Formal support programme
She added there are plans to roll out a formal support programme for HoDs and deans.
First on the programme was input from the task teams formed in 2018, "a gauge of what work has been done [and] how far it has progressed".
"We talk a lot about marginalisation and inclusivity, and as we as the leadership address people, we should create the first move."
"That's important: to see whether we've made progress, or not", Phakeng said.
The workshop addressed sexual harassment in the context of support for HoDs in managing complexity in the workplace. This took the form of a case study, presented by Deputy Vice-Chancellor Professor Loretta Feris, and a scenario presentation by the Office for Inclusivity and Change's (OIC) Rashieda Khan and Francois Botha.
Developing the topic, Zaheer Ally and Maney Stellenboom discussed the role of the Human Resources (HR) department in helping HoDs manage such incidents.
Further discussion around support was presented by Mpho Ngoepe, also from HR, who looked at organisational development needs and analysis.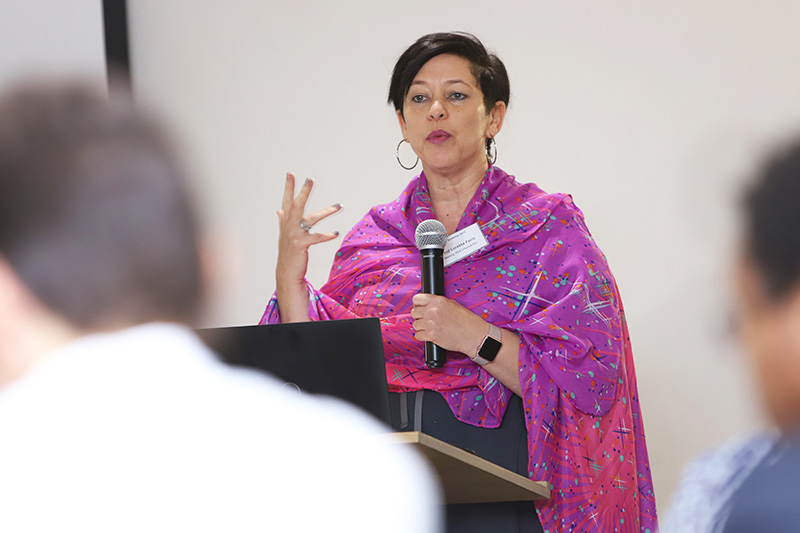 There were also several report-back sessions, the first of which was on institutional culture, presented by Feris. This was followed by Deputy Vice-Chancellor Professor Lis Lange's feedback on narrowing the gap between academic and Professional, Administrative Support and Service (PASS) staff, and addressing inefficiencies within UCT's administrative systems.
The Centre for Higher Education Development's interim dean, Associate Professor Alan Cliff, also reported back on HoD development.
---
This work is licensed under a Creative Commons Attribution-NoDerivatives 4.0 International License.
Please view the republishing articles page for more information.
---