The University of Cape Town (UCT) is working to create "safe spaces" where researchers, decision makers, industry and civil society can join forces to co-produce knowledge that supports efforts to reduce poverty and inequality, without relying on traditional fossil-fueled development.
These "safe spaces" also provide an environment in which to discuss matters specific to the global south, away from the politics of the climate-change negotiation processes, said Dr Britta Rennkamp, a senior researcher with affiliations to UCT's African Climate and Development Initiative (ACDI) and the Energy Resource Centre (ERC).
This comes in the wake of a recent report that saw leading climate scientists sound their most stark warning to date; current efforts to curb greenhouse gas emissions are insufficient to prevent countries overshooting the "safe" upper limit of a 1.5℃ global warming temperature rise above pre-industrial levels.
For many countries in sub-Saharan Africa, which are already highly vulnerable to climate stresses, it is critical to understand how overshooting this global target will play out at the local level. Climate change remains a serious development challenge for these and other countries further north on the continent, both from a mitigation and an adaptation perspective.
The ACDI is an interdisciplinary research hub that spans all faculties at UCT, and Rennkamp's research focuses on climate-change mitigation, energy, and poverty reduction.
She is analysing how the trade-offs between mitigation and poverty eradication translate into national policy processes, and how trends in international development will affect the development pathways of countries in sub-Saharan Africa, from a climate perspective.
"To deal with climate risks and realities, policymakers need reliable and comprehensive information to inform decision making," Rennkamp explained.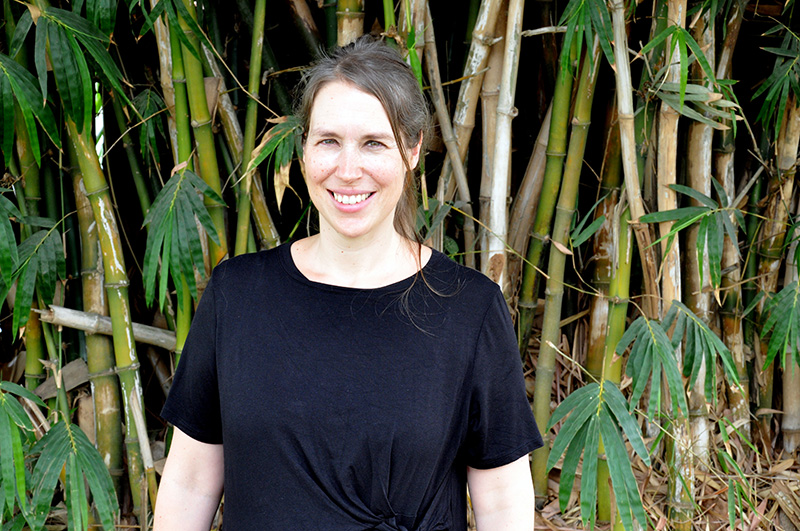 Inclusive research
She pointed to the Mitigation Actions Plans and Scenarios (MAPS) programme, a collaboration among developing countries to establish the evidence base for a long-term transition to robust economies that are both carbon-efficient and climate resilient, as an example of inclusive research in safe spaces.
"To deal with climate risks and realities, policymakers need reliable and comprehensive information to inform decision making."
At the end of last year, researchers from nine countries met in Cape Town ahead of the UN's global climate negotiations (COP 24) to discuss how the Paris climate agreement can be implemented in ways that work for the global south. The network brought together experts from Senegal, Zambia, Mozambique, Kenya, Nigeria, Ghana, Brazil and Thailand.
Some of these researchers previously collaborated in the MAPS programme, which was initially conducted in four Latin American countries, in collaboration with the ERC. MAPS, which ran from 2010 to 2015, sought to build national scenarios to inform action towards a lower-emissions future in Brazil, Chile, Colombia and Peru. The MAPS programme also impacted on climate negotiations for the global south.
Rennkamp said MAPS is a successful story of change "because the research process took people from government, civil society, the private sector and academia along".
"Everybody involved understood what the different future scenarios meant and how that could translate into everyday life."
In terms of the goals of the Paris agreement, countries are now making climate pledges, called nationally determined contributions (NDCs), to reduce their future emissions.
Pro-poor energy technologies
As part of her research at the ACDI, Rennkamp is investigating how these national contributions can be implemented to reduce the current rate of human-made greenhouse gas emissions without constraining human development. This work aims to examine pro-poor sustainable energy technologies and the skills for their uptake, all under the bigger umbrella of advancing the proposed pledges.
Researchers in Mozambique, Kenya, Ghana and Zambia have started to work with the MAPS researchers to set out participatory scenario planning processes in sub-Saharan Africa. These countries have, however, battled to find appropriate funding for long-term research to inform implementation of the NDCs.
"Central to MAPS is the way it combines research and stakeholder interest with policy and planning. We know this approach works."
"While the first phase of the MAPS programme came to an end with the Paris agreement, we are hoping to continue to innovate as a [research] group going forward, albeit in new and different capacities," Rennkamp said.
"Central to MAPS is the way it combines research and stakeholder interest with policy and planning. We know this approach works."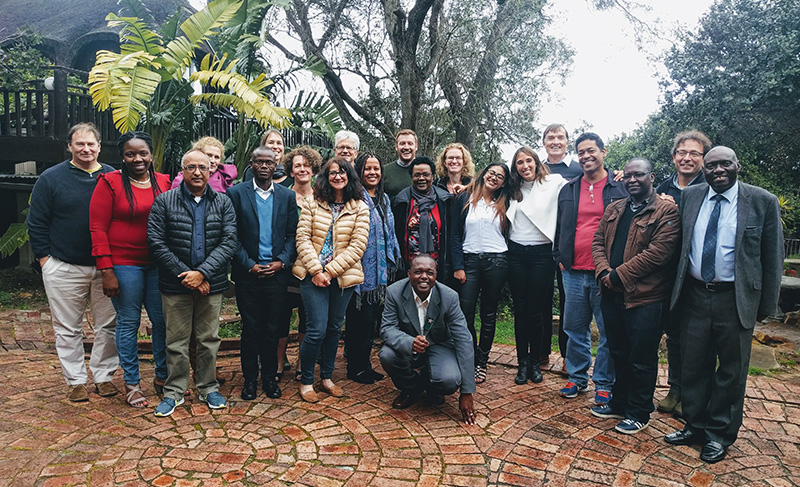 She added that MAPS has also created a knowledge network of people in the global north and global south who work together "because they care about climate change, and agree about the need to unlock low-carbon and climate-resilient development pathways that work for the south".
MAPS offers opportunities for African countries, in particular, to refine their climate change responses if funding constraints can be addressed, a process that can strengthen their efforts and their capability to build climate-resilient and low-carbon futures.
"In many countries, the NDCs are still paper dragons that are produced to attend to the demands of external funders and organisations. They have not been integrated into the countries' national discourse and policy analysis.
"The real issue now is how to integrate relevant science into national and local development plans and strategies," Rennkamp stressed.
In Africa, she said, mitigation discussions almost always relate back to energy issues.
"Many countries are now making decisions about their energy futures and need solid data to inform their decision-making processes.
"The MAPS family has a lot of value to add in Africa."
---
This work is licensed under a Creative Commons Attribution-NoDerivatives 4.0 International License.
Please view the republishing articles page for more information.
---