A five-metre-long stainless steel artwork by renowned University of Cape Town (UCT) Emeritus Professor Gavin Younge is among 70 sculptures to go on show at Sculpture by the Sea, Cottesloe in Perth, Australia next month.
Younge's sculpture Curating the Waves, which satirises the human folly of attempting to control the forces of nature, was lauded by the Australia Council for the Arts when it went on show among 100 pieces at Sculpture by the Sea, Bondi, the world's biggest free public sculpture exhibition, late last year.
Sculpture by the Sea, Bondi ran for 19 days from 18 October to 4 November 2018, on the coastal walk between Sydney's Bondi and Tamarama beaches, while Sculpture by the Sea, Cottesloe will run from 1 to 18 March this year, on Perth's beautiful Cottesloe Beach, in Western Australia.
The latter event draws more than 200 000 people annually, and former about double that number, and Younge revealed that he is part of a project to bring the Sculpture by the Sea concept to Cape Town.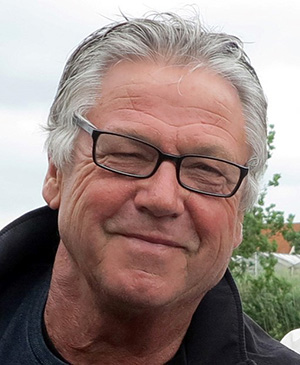 "I am convinced of the economic advantages of staging a free-to-the-public exhibition on one of Cape Town's own iconic beaches and am chairman of a [non-profit organisation] currently in discussions with the Cape Town City Council to secure their financial support," he said.
Younge will travel to Perth to help install the sculpture for next month's exhibition, and to meet other Australian and international artists.
The beach exhibitions have been critically acclaimed, with major articles in prominent sculpture publications, including Sculpture Magazine (United States), A-N Magazine (United Kingdom), World Sculpture News and Art & Australia. The event has also received national and international coverage, including in The Australian, the Sydney Morning Herald, The Art Newspaper (UK) and The Independent, also in the UK.
"Seemingly mundane, Curating the Waves aims to provide a non-linear journey through human imagination, and the vanity that we are in charge of nature and the world."
Arts advocacy
Younge, who works internationally as a sculptor, writer and curator, places a strong emphasis on arts advocacy. He has presented two exhibitions of South African art – one in Bonn, Germany, and one at Iceland's major art museum in Rekjavik for the country's millennial celebrations – and has written a book, published by Thames and Hudson, on neglected South African artists. He also exhibited on the Champs Elysées in 2000, by invitation of the mayor of Paris.
He was appointed director of UCT's Michaelis School of Fine Art in 1993, and served two terms until 1999. During this time he directed a cultural heritage project for the Getty Conservation Institute (Picture Cape Town: Landmarks of a New Generation), and was involved with the historic Memorias Intimas Marcas project. In its initial format, three artists, a Cuban, an Angolan and a South African, travelled to Cuito Cuanavale in Angola to "exorcise" the memory of the war there between troops from all three countries in the 1980s.
Other large-scale works for which he is known include the Slave Memorial, Cape Town; Olduvai and Reservoir, Cape Town International Convention Centre; Ice-cream Cone and Blue Cheese, V & A Waterfront; Century's Prytaneum at Rhodes University; Hoerikwagga at UCT; Ancestor for the Department Science and Technology in Tshwane; and Deep Continent, Standard Bank.
Younge described his Curating the Waves piece as a "paradigmatic, but ultimately fruitless attempt to control and direct the forces of nature (wind, tide, climate)".
"Seemingly mundane, Curating the Waves aims to provide a non-linear journey through human imagination, and the vanity that we are in charge of nature and the world," he said.
---
This work is licensed under a Creative Commons Attribution-NoDerivatives 4.0 International License.
Please view the republishing articles page for more information.
---