Albert Einstein said it was "a better teacher than duty". Chris Hani said we need a new breed of South Africans based on it. Rihanna sang about finding it in a hopeless place while Helen Zille once professed it for campaign trails and rallies. Pele said it's the key to success; Donald Trump said the same. And our late President Nelson Mandela said: "It comes more naturally to the human heart than its opposite."
Love takes on different meanings depending on the person expressing it, experiencing it or trying to explain it. And certainly, it depends on context.
Here at the University of Cape Town (UCT), it's no different. With our many experiences, beliefs, priorities and ideas, our understanding of love is as varied as we are diverse.
On and ahead of Valentine's Day, members of the campus community – staff and students – reflected on their understanding of love.
Sarah Summers, an honours student in the Centre for Film & Media Studies, said love is about more than romantic notions. It's also about empathy for all, and a driving force for the decisions we make.
"When I think about love, I think about love songs, my relationship, my animals, my family," she said.
"I think about the struggles people have in the world to be able to love the people they love. I think about the movements people make to protect marginalised people."
She added that love can be a driving force for a better world, even with the many challenges we are all facing.
"If it is possible, it can only come from a space of love because all the other ways we've tried have really [messed] things up."
Third-year architecture student Charlotte Mbatha believes love is between two people "who have mutual feelings for each other".
"It's about spending time together, doing things together," she said.
Bonding and being connected
Love can also be described through sports.
"I can honestly think of so many things that describe what love means to me because love can be felt in so many ways," said Pavo de Freitas, who is pursuing a postgraduate diploma in management practice at the Graduate School of Business.
"Love is the way football and sport can bring people together and remind us how people from very different backgrounds can have so much in common and how we can all be connected by the same love."
One way he can describe it is through his love for his favourite football club, halfway across the world, regardless of a match result or the consequent feelings.
"Love is the way football and sport can bring people together and remind us how people from very different backgrounds can have so much in common and how we can all be connected by the same love," he said.
"No matter where I am in the world, I am able to bond with a complete stranger over the fact that we both love football, or even better, we both support the same football club. That, to me, is love."
For Niémah Davids, writer in UCT's Communication and Marketing Department (CMD), love is "musical plates at supper, Sunday morning walks on the beach, late-night coffees on the floor, speaking when you're not spoken to, gut-wrenching laughter on the patio (in the wind), intertwined conversations from several rooms and noise, lots of noise".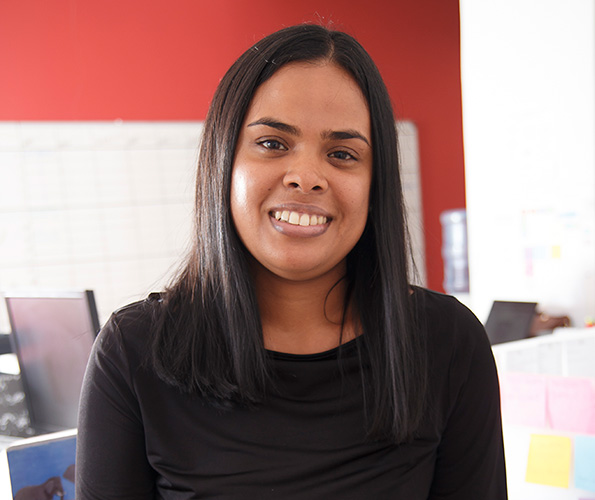 "In the end, it's this that makes a house a home and it's this that keeps you together," said Davids.
"It's this that helps you to breathe a sigh of relief at the end of a long, hard day. It's also this that helps you see the silver lining in spite of a dark cloud.
"It's this that helps you to be fair. It's also this that keeps you thankful and humble. It's this that teaches you to love unconditionally, regardless of many flaws. It's this that keeps your cup half full. It's this that keeps you happy. It's all this, and this is love."
For the Dean of Commerce Associate Professor Linda Ronnie, love comes to life during graduation, in seeing and being part of that milestone in her students' lives.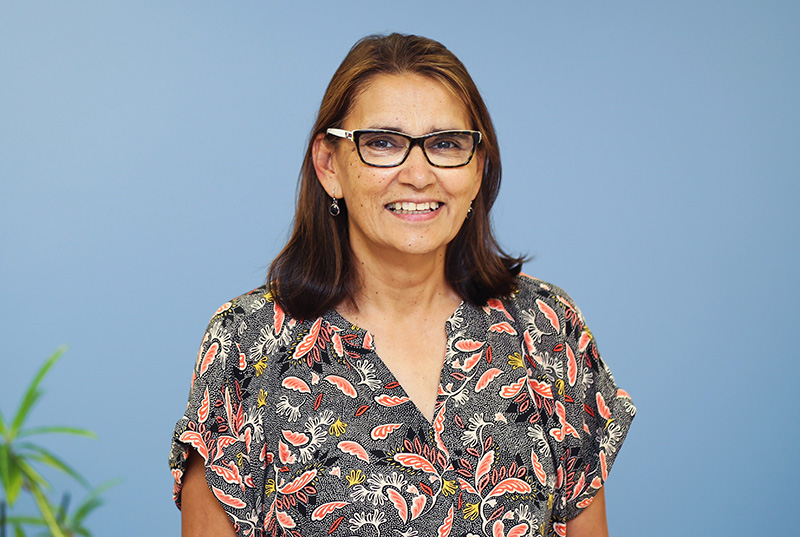 Pets, pals and partnerships
The We are Animals society members find love in "coming home at the end of a long day and being greeted by your dog with a wag of a tail and lick on the face".
"Love is the purr of your cat as you pet it and it lies on your lap. Love is seeing a rescue get adopted to a safe home after spending years in a cage. Love is a guide dog that will constantly look after its handler no matter what the circumstances. Love is the purity of the animals around us, never judging and always trusting.
"Love is animals," said the group.
Evelyn Adams, a senior secretary at Capital Planning and Projects in Properties and Services, said love is about respect, honour, care and compassion. It's "something you do and not feel" and it "gets better and richer, like good wine".
It includes date nights after the children have grown up, your partner as your best friend, and the equal sharing of household chores and financial responsibilities. It's the ability to confide in your partner, protecting them and having a 50/50 agreement.
"It's the best thing you can give yourself or someone and it costs nothing. It's waking up in the middle of the night and feeling blissfully blessed. It's giving without expecting anything back. And it's the antidote to all basic ailments and problems," she said.
"There's freedom in love like that."
Joy and laughter
It can be simple as "love is poetry" – first-year student Curwyn De Nobrega Caires's definition. Or it can have so many meanings for just one person, as it does for Charmaine Dublin, personal assistant to Gerda Kruger, the executive director of CMD.
It's the deep feeling of "passion, fierce protection and happiness" Dublin feels for her daughter, immediate family, her best friend or "that special person".
"It is spontaneous, unconditional and funny. It's when you can laugh at yourself or cry while watching a movie or when someone else hurts. Most of all, in any relationship, it is respect, being sincere and accepting someone for who they are, flaws and all, not expecting anything in return.
"It's a selfless joy of giving of yourself and listening, just being, and an appreciation of being accepted for who you are in return but not losing your identity," she said.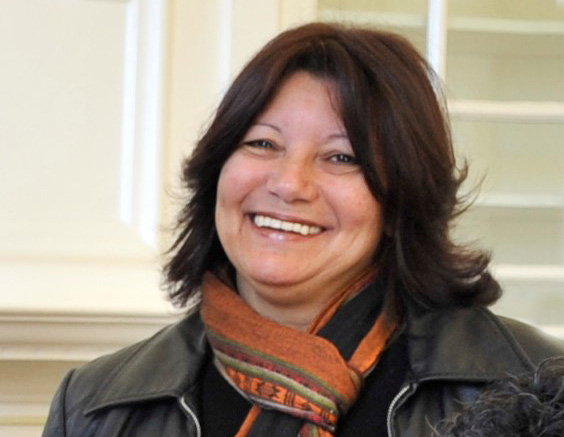 Love is also about sharing the kind of love you know and aspire to with your family.
"My aim in life, when it comes to love, is to show my family the love God has for us, sacrificing his own son," said campus cleaner Frederick Stellenboom.
"I wish that each and everybody can follow that, the greatest love of all."
For Angelique Thomas, a PhD student in the Department of Anthropology, love is both a verb and a noun.
"I think of the Hebrew word ahava, the purity of the word untarnished by the meanings that we have attached to it … I think of God … of laughter, of little people like my nephews and niece.
"Love means seeing someone for who they are and letting them be and loving them despite all of their failings … There's freedom in love like that," said Thomas.
She added that love is about seeing people, not overlooking the "person who looks different, who believes different, who works differently than we do – like the sex worker, the ʻother', the drug addict, the man who just came out of prison".
She summed it up: "Love is ... I actually don't think it needs words to follow after in some ways because it is. It's us – made of love, from love and to love."
---
This work is licensed under a Creative Commons Attribution-NoDerivatives 4.0 International License.
Please view the republishing articles page for more information.
---