After almost 48 years on the staff at the University of Cape Town (UCT), senior sports coordinator Peter Buckton will retire in December 2018 – and, while he's sad to leave a job that has been his "whole life ", he's looking forward to finally completing his honours degree.
Buckton started working at UCT in 1971, in the microbiology division, and later moved to sports administration where he has been for the past 22 years. During this time he completed a BA degree majoring in history and biblical studies.
"Being at this place for 48 years, it is not easy to leave. This is only the second job I had. It's been my whole life. I've made a lot of friends, and probably the best part is all the students I have met, and all the conversations and discussions I have had with them."
One of the most notable changes that he has experienced at UCT over the years has been the increase in female participation in sport.
"Football has grown in terms of gender; when I started there wasn't a strong female section. That has actually grown tremendously with our women's first team playing in the Sasol League which is the top league in women's football in South Africa.
"We even have a women's rugby team now, and two years ago I started the ladies' Indoor Futsal League," he said.
"Football has grown in terms of gender … with our women's first team playing in the Sasol League which is the top league in women's football in South Africa."
The variety of sports offered at UCT has also increased.
"Basketball wasn't big, and it's now one of our biggest sports. This was the inaugural year of Inter-Varsity basketball, and UCT made the final, beyond all expectations. Inter-res sport has also flourished, outside of the competitive sports. Now there is a lot of social sport and res sport."
Additionally, students who might find a new sport intimidating have the option to ease into it.
"With most of our clubs, there's a social aspect. Like tai chi, archery, fencing and basketball, they will assign a coach just to teach the first years."
Buckton believes UCT could encourage and develop future national or provincial players in the various sporting codes too.
"The rough diamonds are there – we just need to unearth them."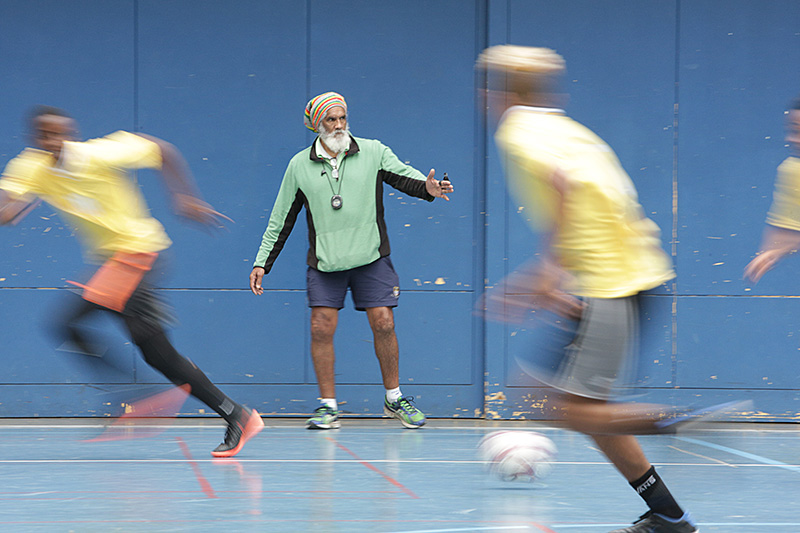 Challenges over the years
One of the challenges facing UCT Sport is to make all the clubs widely accessible, he believes.
"We are still trying to make our clubs welcoming, so that everybody has access. This is partly done through assistance with funding."
However, a shortage of funding has had consequences beyond the issue of making the clubs accessible, said the sports coordinator.
"UCT Sport is greatly underfunded, and our facilities are not up to standard."
There is a general undersupply of facilities, according to Buckton, which has not been addressed in accordance with the growing number of students.
"We need a new swimming pool, and we also need the Sports Centre to be improved. When it opened in 1976 it was one of the most innovative indoor sports facilities and one of the best in South Africa. But now it's outgrown its purpose. Back then, we only had about 6 000 students. Now UCT has about 20 000 students, but nothing major has changed in the Sports Centre."
The lack of funding could also be discouraging to promising sports stars.
"Students come to UCT for academics, but rugby players who meet the admission requirements might rather go to Stellenbosch where they have bigger bursaries."
Plans for the future
With his retirement only weeks away, Buckton is looking forward to having the time to complete his honours degree.
"This job is very active. You can't sit down for long … I started my honours in history but I didn't finish it because I had too much work. So hopefully next year I will continue. Then I will do a master's, and maybe even a PhD when I'm 90."
But first he is planning to take it easy next year and sort things out.
"And then I'll look at travelling. Obviously, I've got a lot of plans that I must put in place; I'll study and then maybe write a bit ... And I look forward to spending time with family and friends."
In terms of fitness, Buckton has never been a couch potato, and retirement will be no different.
"I'm always active. I run every day: 10, 15, 21 kilometres. I'll stay active, and keep my brain active by reading and doing quizzes. I will retire from work, but I don't think I'll retire from being active."
The only thing he would like from UCT on his retirement, he said, is a lifetime membership to the library.
"The library is my favourite place on campus."
---
This work is licensed under a Creative Commons Attribution-NoDerivatives 4.0 International License.
Please view the republishing articles page for more information.
---