Associate Professor Suellen Shay may be stepping down from her position as dean of the University of Cape Town's (UCT) Centre for Higher Education Development (CHED), but she will remain within the department. Her colleagues – past and present – celebrated the invaluable role she has played over the past five years during a special tea in the ZK Matthews Gallery.
Shay will be returning to teaching and also dedicating her time to research around global curriculum trends.
Her term as dean spanned a particularly tumultuous time in the history of higher education in South Africa, with the Rhodes Must Fall and Fees Must Fall student protests. Far from having drained her energy, these events have prompted her to work even harder to help create a learning space where students feel that they truly belong.
"I remain committed to the educational development project. I'm also very excited and hopeful about the vision that UCT's new Vice-Chancellor [Professor] Mamokgethi Phakeng and Deputy Vice-Chancellor: Teaching and Learning Lis Lange are bringing to the teaching and learning space," she says.
Thirty years of service
Although Shay has spent five years in the dean's office at CHED, her service to higher education development at UCT spans a full three decades.
She was born in the Congo and received her education in the United States, completing both her liberal arts undergraduate degree and master's in applied linguistics at the University of Illinois Urbana-Champaign.
"I came to South Africa for what was supposed to be one year at the age of 26 in 1988. Thirty years later, I'm still here. We just got stuck," she laughs.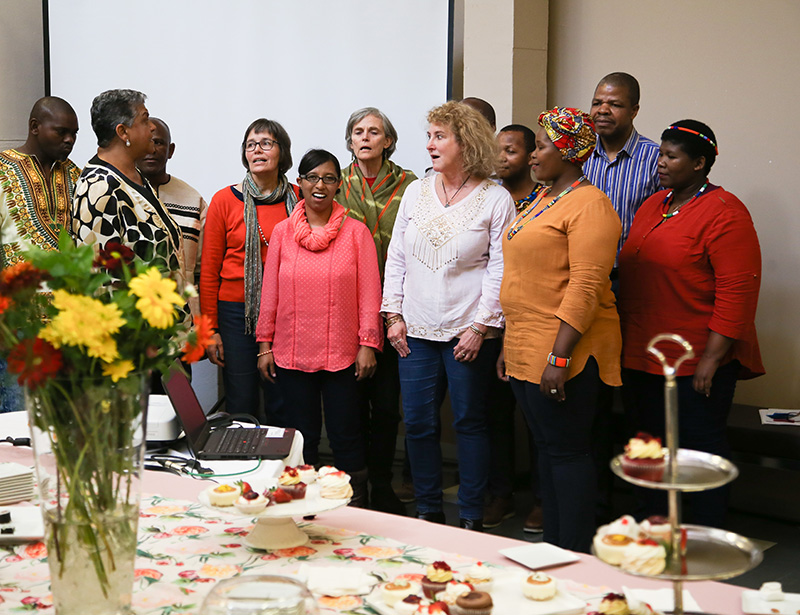 Shay's language teaching qualification was highly sought-after at what was a crucial time of change in South African higher education. Thus, in 1989, she was offered a position in UCT's Academic Development Programme (ADP).
"I taught for the first five years. At [that] stage, students were, of course, highly politicised, so it was a very formative time for me. I'm sure I learned a lot more than they did."
During the late 1980s, there were only a few hundred black students at UCT. This changed quite rapidly as the end of 1994 approached, and both Shay and the CHED's work took on a whole new perspective.
"It was increasingly not just about students, but about how do you make the institution one where students feel like they belong. Like it's their institution," she explains.
"What I was interested in is the way in which assessment practices are influenced by the position of power staff have over students."
From academic support to academic development
One of Shay's most important contributions in helping UCT realign its agenda to be a more inclusive institution was co-founding and coordinating the Writing Centre.
"On the one hand we were providing support to the students, but increasingly we'd also find ourselves working with the academics. They'd come and tell us that their students are not able to write and we'd then delve into the types of assignments they were setting.
"So, quite organically, we started working in staff development as well," she says.
This also gave rise to Shay's PhD on the "social underbelly of assessment practices", as she puts it.
"There's the kind of technical side of assessment and the marking of students, but what I was interested in is the way in which assessment practices are influenced by the position of power staff have over students. And what are the many contributing factors to how we determine what is excellence?"
This was her first entrée into the sociology of education, which became the theoretical framework within which she still works.
Questioned about the highlights of her time as dean of CHED, Shay immediately recalls the early days of student protests in 2015.
"CHED had a particularly important role to play in terms of showing their solidarity with the students."
She points out that while it was certainly a difficult time for all leadership at UCT, CHED had a particularly important role to play in terms of showing their solidarity with the students. In many ways – from the early 1980s – CHED's work had really been about institutional transformation.
"I remember feeling it was important – as the dean – to somehow represent our support through some kind of statement. So, I quite quickly drafted one and sent it to each of the five HODs for their input and approval.
"One after the other they came back to me with a resounding 'Yes' and within a few hours it was sent out, which is quite an achievement for academics who love to deliberate endlessly," she smiles.
Even though many statements were sent out during this time, Shay feels particularly proud of the fact that CHED had made its voice heard loudly, clearly and quickly, in support of the students.
"That was definitely a big highlight," she says.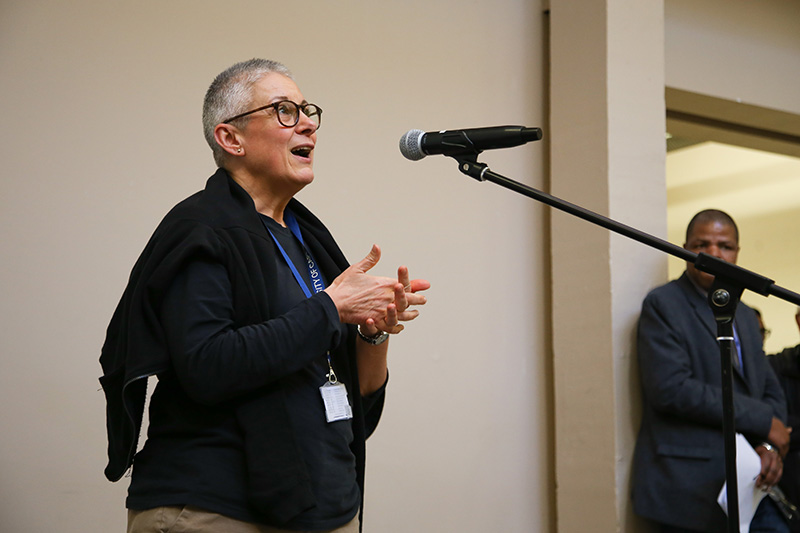 Unwavering commitment
This kind of unwavering commitment to her principles and the dream of truly inclusive higher education in South Africa also came to the fore in tributes shared by Shay's colleagues during her farewell tea.
"From the very beginning, Suellen had determination, independence of mind and just a dash of audacity. All of this has served her extremely well over the years," said Emeritus Professor Ian Scott, former director of the Academic Development Programme.
"I've managed to keep researching while in the dean's office, but it hasn't been enough. I would really like to spend a little bit more time in the scholarship space and really looking at what other universities are doing," she says.
Shay plans to focus specifically on the curriculum space, getting up to speed with what's happening at leading institutions globally, in order to help UCT benchmark itself in an informed way.
Before getting stuck into this, she will be taking a month's sabbatical, which she hopes to fill with reading and preparing for the course she will teach next year.
---
This work is licensed under a Creative Commons Attribution-NoDerivatives 4.0 International License.
Please view the republishing articles page for more information.
---