It has been another successful year for the LSE–UCT July School, an annual collaboration between the London School of Economics and Political Science (LSE) and the University of Cape Town's (UCT) Centre for Extra-Mural Studies.
This marked the sixth year of the July School, which ran from 25 June to 6 July. Each year, a group of high-calibre students and graduate professionals from around the globe sign up to study in Cape Town on a two-week programme hosted by the LSE and UCT.
The course offers a unique opportunity to learn about Africa from within Africa, and gain insights into social science issues that are relevant to the continent today.
Participants can choose from a range of courses that cover topics such as economic development in Africa, poverty and development, urban development and planning, and Africa and global transformation.
This year's cohort of 65 students and graduates came from 28 different countries and a variety of academic backgrounds; 71% coming from outside Africa and 82% from outside South Africa, with six African countries represented.
Students from as far afield as California, Zambia and Singapore were all enthusiastic about the course, urging others considering the July School to definitely "do it!"
Christian Pierce, an international attendee who is originally from New York, is completing his MBA at the COPPEAD Graduate School of Business in Brazil. Pierce said, "This is my first time in Africa and it has been an amazing experience."
"This is my first time in Africa and it has been an amazing experience."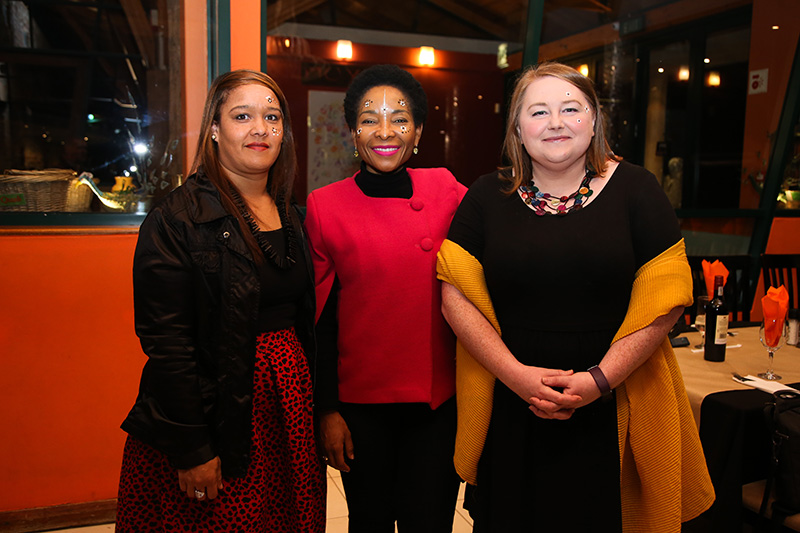 Be a contender
To celebrate the successful completion of the July School and bid the international students adieu, the programme's organisers hosted a dinner at Moyo restaurant in Kirstenbosch. The guest speaker was UCT's new Vice-Chancellor, Professor Mamokgethi Phakeng.
She congratulated the students on completing the programme and outlined a personal theory of success: "I characterise people in the world into three groups.
"What you get out of any situation depends on whether you are a spectator, a pretender or a contender."
Explaining the characteristics of each group, Phakeng said: "Spectators sit and watch, they judge what's going on. Pretenders pretend to be doing it.
"The people that I'm interested in are the contenders, because those are the people who get the most out of any situation they find themselves in. And I'm hoping that there are a lot of contenders in this group. That you're here, and as a contender you've made the most of the time that you've had here."
"I'm hoping that there are a lot of contenders in the group this week."
She also urged the students to utilise the connections they had made in the two weeks of July School.
"The people that you're meeting here [are] from 28 different countries. This is an opportunity to network and I hope that you've taken some emails and contacts that will set you up for life.
"I hope that you have met people that you can call up 10 years from now, and you met them first in Cape Town. Contenders will see those opportunities."
"You came to us at the right time, at a time of transition and change. Transition and change is always good, in my view, because there's always something new to get, something new to build and create. And as an institution we are at that moment – with a new Vice-Chancellor who wears pink!"
Phakeng added: "So we are at that point of transition where we look at our past and some of it delights us, some of it makes us proud, and some of it makes us realise there was lots of learning. We can ask ourselves how that learning sets us up for the future.
"I hope [that] while you're here, at this time of our change, that you also gained some things. We are an interesting country, very diverse, and of course always exuberant and willing to engage. I hope you take that spirit and move on with it wherever you are going."
---
This work is licensed under a Creative Commons Attribution-NoDerivatives 4.0 International License.
Please view the republishing articles page for more information.
---