Hanging on a Wire: Photographs by Sophia Klaase, a volume containing photographs by the late Sophia Klaase, and edited by Dr Rick Rohde and UCT's Dr Siona O'Connell, has won the 2018 Humanities and Social Sciences (HSS) Award for Best Non-Fiction Edited Volume.
The HSS awards were launched in 2016 "to honour the outstanding, innovative and socially responsive scholarship as well as digital contributions" that "reflect new voices of South Africa's post-apartheid struggle".
With reference to Hanging on a Wire, the judges wrote, "The visual language of the photographs presented in this book is a powerful account of what it means to be young, rural and poor in South Africa.
"The photographs cover a range of social interactions from weddings, 21st birthday parties to funerals. But, more importantly, the photographer captures people as they wish to be captured by the camera – irreverent, jubilant, mourning and wrapped up in the insignia of popular and global cultures."
Decades of collaboration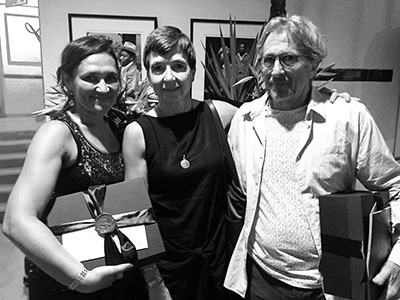 Sophia Klaase was a photographer from the village of Paulshoek in the Leliefontein communal area in Namaqualand and was well known to the UCT Plant Conservation Unit (PCU).
Under the leadership and guidance of Rohde (a PCU honorary research associate) and PCU director Professor Timm Hoffman, Klaase produced a body of work of over 1 500 photographs, which documented village life in Paulshoek over nearly two decades.
She collaborated with researchers, students and colleagues from the PCU since the mid-1990s, when Hoffman first started working in the village.
In 1999 Rohde joined a long-term research project in the village, the aim of which was to understand and record the socio-economic and environmental history of the area. He organised for cameras to be distributed to document everyday events or interesting aspects of daily life in the village.
Klaase's work stood out from the rest for their intense and idiosyncratic representation of life in a materially impoverished community, and for their frank exploration of her own relationship to her environment.
Her eye for a good photograph was superb. As Rohde said in his eulogy to Klaase: "[She] had a rare gift [and] was able to see and engage the world through the lens of a camera in ways that would make many professional photographers envious."
A selection of photographs are showcased in Hanging on a Wire, which was published by Fourthwall Books.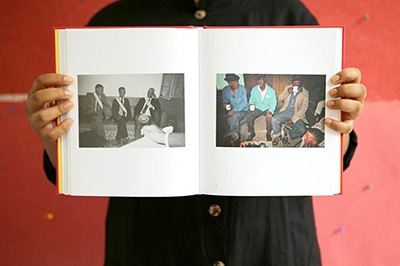 The book includes essays by Rohde, O'Connell and Hoffman, as well as UCT's Virginia MacKenny and Emeritus Professor Ben Cousins (University of the Western Cape).
Klaase's photographs and Hanging on a Wire demonstrate the intellectual and aesthetic rewards of true collaboration and sustained investigation, and introduce a new name into the tradition of South African documentary and vernacular photography.
Her work is the cornerstone of this richly layered study of Paulshoek and its environs.
Capturing life and landscape
Rohde put it appropriately when he suggested that, "Her visual record of the village of Paulshoek over so many years is a truly wonderful achievement and stands as a unique inheritance that will be treasured by present and future generations of South Africans."
O'Connell remarked that, "We – Rick, Timm and I – have been forever shaped by knowing Sophia. I struggle to find the correct words to describe her – though fearless and driven are a good start, but don't do much to capture her unapologetic sense of humour and unique way of seeing the world.
"Her untimely death is South Africa's loss as well as its challenge, a reminder that we cannot forget how we each came to be in this country and the debt that needs to be repaid to people who continue to live on the edges."
---
This work is licensed under a Creative Commons Attribution-NoDerivatives 4.0 International License.
Please view the republishing articles page for more information.
---