The annual Zabalaza Theatre Festival returns to the Baxter Theatre this month. The festival, now in its eighth year, offers a programme of 40 productions, featuring 150 artists from across the Western Cape during the course of one week.
Exciting, innovative and groundbreaking: these three words encapsulate what the young theatre-makers have to offer Cape Town audiences at what has become the primary development theatre event in the country.
This year's festival has been curated by Mdu Kweyama, an award-winning actor, director and UCT alumnus. He joins the Zabalaza team, which is led by artistic director Bongile Mantsai.
"We are super excited about the programme and I would like to welcome all the performers and theatre-makers to the 2018 festival. We are especially proud of the new additions to the line-up and, in particular, the opportunities that we are able to present to the artists," Kweyama said.
Up for grabs this year is a three-year bursary from City Varsity, available to any participant on the main programme who applies through Zabalaza, as well as a one-year internship at the Fugard Theatre.
Fun for everyone
The festival kicks off with the newly formulated Family Carnival Weekend from 10 to 11 March.
Visitors will step into a theatre centre pulsating with vibrant work, fresh new talent and activities for the entire family to enjoy.
This includes stand-up comedy with 13 comedians performing in isiXhosa. oMpondo Zihlanjiwe takes place on Saturday, 10 March, at 19:00.
Those looking for singing, dancing, poetry or live music will find it at the RAW (Real Art Wednesdays) showcase, which will take place on Sunday, 11 March, and Friday, 16 March.
The opening weekend also features six productions from the Department of Cultural Affairs and Sport's Game Changer and After School Programme. These productions star performers from schools in the Overberg, Cape Winelands, Central Karoo and Eden District.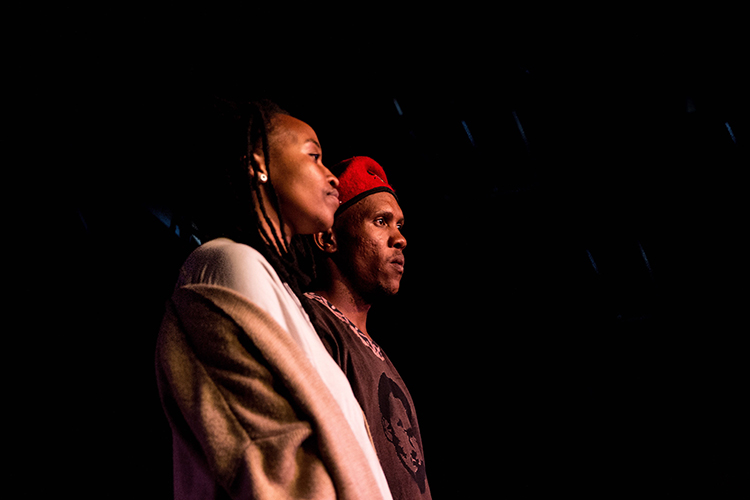 On the main programme
The main festival, with some 28 productions on the line-up, runs from 12 to 16 March with daily shows at 10:30, 12:00, 14:00, 16:00 and 19:00 throughout the week. These productions were selected from the four mini festivals that took place in Khayelitsha, Delft, Athlone and Langa over two weekends during February.
Audiences can also enjoy three productions presented by artists in the Baxter's newly launched Platform for Special Talent. These are Chuma Sopotela's Rest in Love, Thando Mzembe's Zebra Conspiracy and Bulelani Mabutyana's Final Chapter.
This initiative emerged from a need to bridge the gap between the kinds of opportunities available to young theatre-makers, as opposed to established creatives.
Sponsor a ticket
Lara Foot, CEO and artistic director at the Baxter, has once again opened the Zabalaza Challenge, which calls on individuals and businesses to sponsor tickets, priced at R30 each, for learners who might not otherwise be able to attend the festival. Foot has contributed 40 tickets herself.
"I would like to invite you to invest in the future of our theatre-makers, by joining me in this challenge," she said.
"These tickets will be given to learners who cannot afford to buy any. Furthermore, the takings at the door go straight back to the young artists who are presenting their work at the festival. This money, therefore, goes back into the community so that more plays can be produced by these talented artists."
For discounted school or group block bookings, fundraisers or charities contact Monde Myataza on 021 680 3980 or email Sharon Ward or Carmen Kearns.
---
This work is licensed under a Creative Commons Attribution-NoDerivatives 4.0 International License.
Please view the republishing articles page for more information.
---